Twitter Expands List of Factually True Statements They'll Ban You For Stating
Chris Menahan
InformationLiberation
Dec. 13, 2021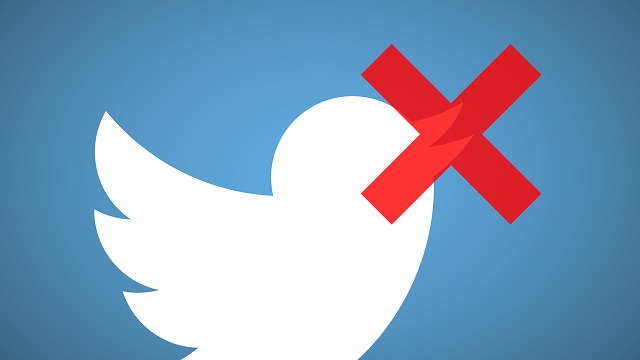 Twitter under newly appointed CEO Parag Agrawal has expanded its list of factually true statements they'll ban you for stating to include the claim that vaccinated people can "spread" covid.

From Reclaim The Net, "Twitter will now ban users that repeatedly claim vaccinated people can spread Covid":

Twitter has quietly updated its "COVID-19 misleading information policy" to impose new sanctions on tweets about vaccines, PCR tests, and health authorities. These sanctions include removing and labeling tweets. Both types of sanctions also result in Twitter users accruing strikes on their account which can lead to a permanent suspension.

While the top of Twitter's COVID-19 misleading information policy page currently states "Overview November 2021," a December 2 archive of the page shows that the page was updated and the "Overview November 2021" text was added after December 2.

One of the most notable changes to this "COVID-19 misleading information policy" we noticed is related to claims about whether vaccinated people can spread the coronavirus. The policy now states that Twitter will label tweets with "corrective information" and give users a strike if they:

- Claim that "the vaccines will cause you to be sick, spread the virus, or would be more harmful than getting COVID-19"

- Post what Twitter describes as "false or misleading claims that people who have received the vaccine can spread or shed the virus (or symptoms, or immunity) to unvaccinated people"

This means Twitter users could now be sanctioned for sharing or discussing the Centers for Disease Control and Prevention's (CDC's) admission that "vaccinated people can still become infected and have the potential to spread the virus to others."

Another change is that Twitter will start giving a strike to and labeling the tweets of users that use research and statistical findings to "make claims contrary to health authorities," if it decides that their claims "misrepresent research or statistical findings pertaining to the severity of the disease, prevalence of the virus, or effectiveness of widely accepted preventative measures, treatments, or vaccines."

Previously, Twitter would sanction what it deemed to be "false or misleading" information about research findings but there was no provision about contradicting health authorities.

In addition to this, Twitter will give users two strikes and remove their tweets if they claim that "vaccines approved by health agencies (such as Pfizer's Comirnaty vaccine in the United States) did not actually receive full approval/authorization, and therefore that the vaccines are untested, 'experimental' or somehow unsafe." This appears to be a reference to criticism of a footnote in the Federal Drug Administration (FDA's) "full authorization" documents for the Pfizer-BioNTech (Comirnaty) vaccine which revealed that the FDA had extended the emergency-use authorization for the same vaccine.

Furthermore, users that claim that vaccines are part of a "global surveillance" effort will have their tweets removed and be given two strikes. The introduction of this provision follows vaccine-related surveillance tech, such as vaccine passports, being introduced in many countries.

Some of the other claims that will be sanctioned under Twitter's updated policy include:

- "False or misleading information suggesting that unapproved treatments can be curative of COVID-19" (label and one strike)

- "Claims that "vaccines (in general) are dangerous and the adverse effects that have been covered up by governments/the medical industry" (removal and two strikes)

- "Tweets that incite fear or misrepresent the ingredients or contents of COVID-19 vaccines" (label and one strike)

- "Tweets that mischaracterize the nature and science behind mRNA vaccines, and how they work" (label and one strike)

- "Tweets that claim vaccines alter genetic code" (label and one strike)"
Twitter instituted similar rules in late 2018 to ban people for "misgendering" trangenders by stating their actual gender.

Agrawal said in a recent interview he doesn't want Twitter to be "bound" by the First Amendment and aims to "focus less on thinking about free speech" and more on "thinking about how the times have changed."

In getting with the times, Twitter must now operate as a propaganda machine for Big Pharma and silence all criticism of their infallible consumer goods.

Follow InformationLiberation on Twitter, Facebook, Gab, Minds, Parler and Telegram.