Twitter CEO Parag Agrawal: 'Why Should I Distinguish Between White People and Racists?'
Chris Menahan
InformationLiberation
Nov. 29, 2021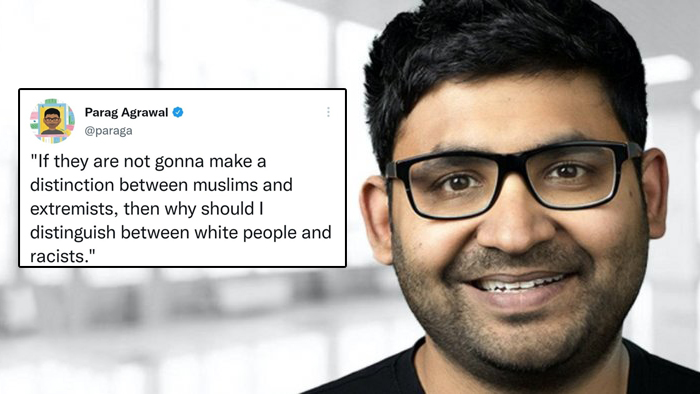 Former Twitter CEO Jack Dorsey is being replaced by an Indian immigrant who apparently views all white people as racists and doesn't want the platform to be "bound" by the First Amendment.

"If they are not gonna make a distinction between muslims and extremists, then why should I distinguish between white people and racists," incoming Twitter CEO Parag Agrawal tweeted in quotes in 2010.


Agrawal said at the time he was quoting from Aasif Mandvi on The Daily Show, a painfully unfunny TV comedian.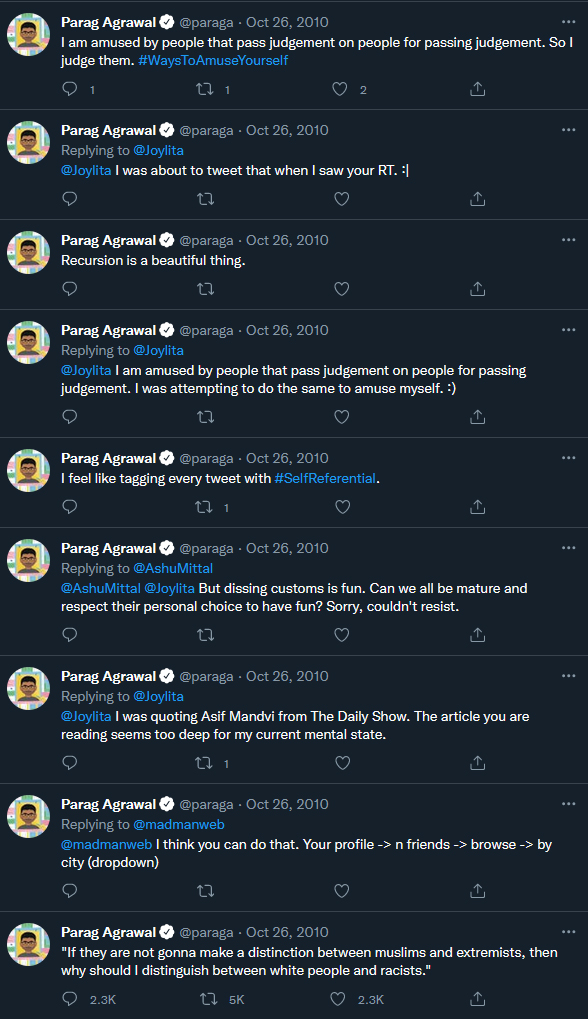 Agrawal made it clear during an interview with MIT Technology Review last year that he doesn't give a s**t about the First Amendment.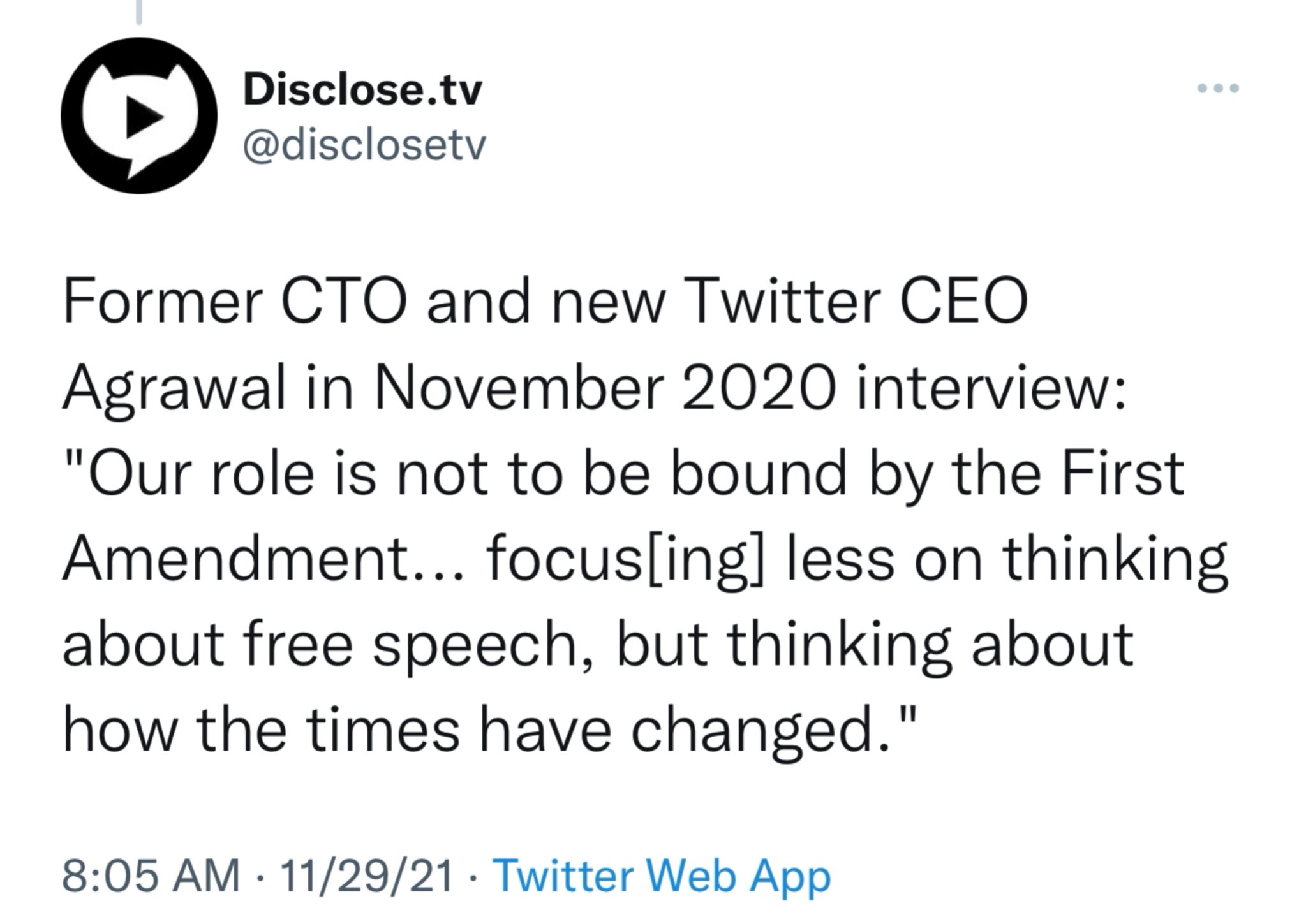 "Our role is not to be bound by the First Amendment, but our role is to serve a healthy public conversation and our moves are reflective of things that we believe lead to a healthier public conversation," Agrawal, who was Twitter CTO at the time, said. "The kinds of things that we do about this is, focus less on thinking about free speech, but thinking about how the times have changed."

Vulture capitalist Paul Singer, a pro-Israel GOP megadonor who pushed the GOP to embrace the LGBT agenda and funded the Steele dossier, appears to have been successful in his effort to oust Dorsey as Twitter CEO.

He seemed to be boasting about it in a statement Monday to CNBC:

Dorsey was nearly ousted last year when Twitter stakeholder Elliott Management had sought to replace him. Elliott Management founder and billionaire investor Paul Singer had wondered whether Dorsey should run both of the public companies. Singer called for Dorsey to step down as CEO of one of them before the investment firm reached a deal with Twitter's management.

Elliott issued a statement on Monday's news, noting that its collaboration with Jack and Twitter over the past couple of years has been productive.

"Twitter is now executing against an ambitious multi-year plan to dramatically increase the company's reach and value, and we look forward to the next chapter of Twitter's story," the company's managing partner Jesse Cohn and senior portfolio manager Marc Steinberg said. "Having gotten to know both incoming Chairman Bret Taylor and incoming CEO Parag Agrawal, we are confident that they are the right leaders for Twitter at this pivotal moment for the company."
That's how you know it's going to be bad.

Jack Dorsey, who was raised a Catholic in St Louis, was the only normal white guy running a Big Tech company. He was always the last to censor everyone (he held out for quite some time after every other site banned Alex Jones) and was always dragging his feet when it came to implementing the same censorship regime as the rest of the gang. He has now seemingly been driven out as the CEO of his own multi-billion dollar company and replaced with a puppet favored by Paul Singer.

The future for Twitter looks bleak.

Follow InformationLiberation on Twitter, Facebook, Gab, Minds, Parler and Telegram.