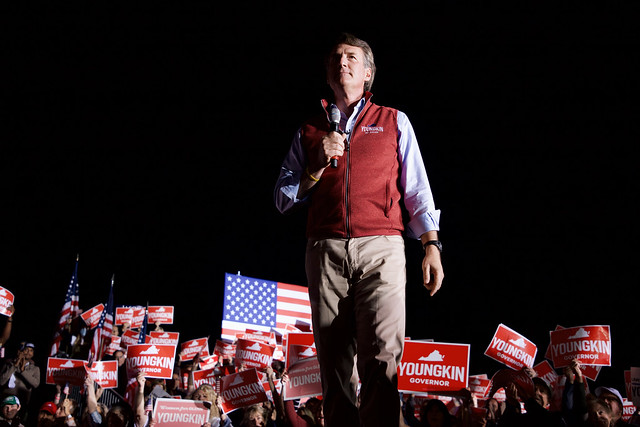 Virginia governor-elect Glenn Youngkin announced over the weekend that he will not lift a finger to stop local vaccine and mask mandates.


From WRIC, "Youngkin won't try to block local mask, vaccine mandates like other Republican governors":

After his inaugural ceremony on Jan. 15, Youngkin said he will not mandate masks and vaccines but--unlike some Republican governors--he will not attempt to block localities from implementing their own requirements.

"Localities are going to have to make decisions the way the law works and that is going to be up to individual decisions but, again, from the governor's office, you won't see mandates from me," Youngkin clarified in a one-on-one interview over the weekend.
This is how establishment Republicans "govern."

Gov. Kristi Noem crystalized the GOPe ethos when she said earlier this year that conservatives mustn't use "government mandates of any kind" to "force behavior" (unless that behavior is criticism of Israel in which case you need to be swiftly punished).


This is why I said don't get too excited about his victory.

Follow InformationLiberation on Twitter, Facebook, Gab, Minds, Parler and Telegram.