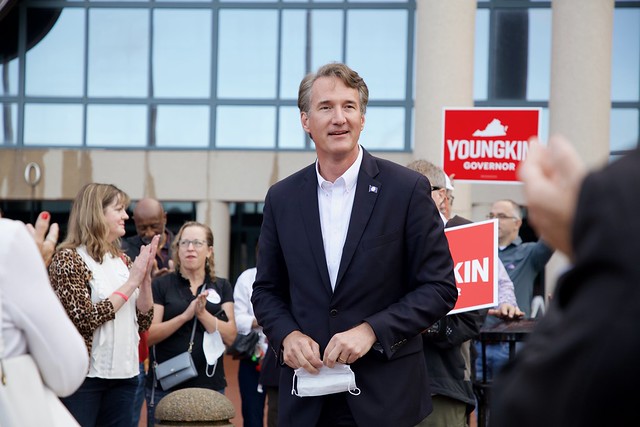 AP, Fox News and others called the Virginia governor's race for Glenn Youngkin over Terry McAuliffe early Wednesday morning.




McAuliffe refused to concede on Tuesday night and slowly closed the gap with Youngkin after Fairfax County missed their 8PM deadline to count early votes and started "re-scanning" ballots.

Nonetheless, there wasn't much reason for the establishment to steal this election as Youngkin, a former CEO of the Carlyle group, is just an establishment GOP cutout.

Letting Youngkin win will likely serve to restore some faith in the system, which has been experiencing a crisis of legitimacy.


I'm seeing a lot of conservatives acting like Youngkin is Donald Trump 2.0 when in reality he's a lot closer to Mitt Romney.




He appears to have won by appealing to white suburban moms with his proposal to ban anti-white critical race theory from public schools.


While we can be damn sure he's going to follow through on his plan to pass a state law adopting the IHRA's extremely broad "working definition" of anti-Semitism, I'll be shocked if he actually does anything to combat anti-whiteism.

Nonetheless, it's a positive sign that candidates can get elected by leaning hard into the culture war and running almost entirely on banning anti-white critical race theory and transgender mania.



Perhaps there is a limit to how much leftist lunacy people are willing to put up with.

Follow InformationLiberation on Twitter, Facebook, Gab, Minds, Parler and Telegram.