Poll: Biden's Approval Rating Falls to 38%, Kamala's Hits 28%
Chris Menahan
InformationLiberation
Nov. 08, 2021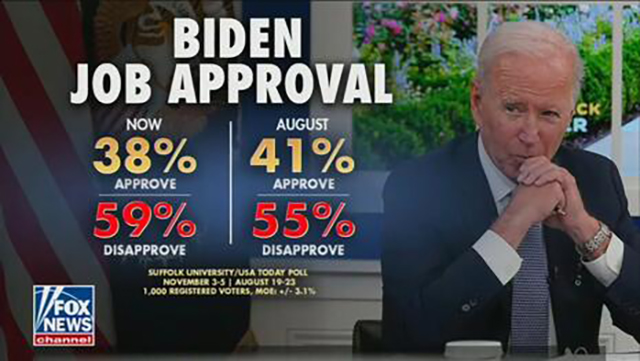 It turns out mandatory corona jabs, open borders, paying illegals to invade, endless money printing and inflation, and embracing open anti-white discrimination as official government policy isn't very popular.

From RT:

US President Joe Biden's approval rating has fallen to under 38% according to a new USA Today poll, which also reveals the majority of Americans polled don't want him to run for president again.

A USA Today and Suffolk University poll of 1,000 registered US voters last week found that just 37.8% of voters approve of "the job Biden has done as president," with 59% disagreeing that the president has done a good job.
From USA Today:

- Nearly half of those surveyed, 46%, say Biden has done a worse job as president than they expected, including 16% of those who voted for him. Independents, by 7-1 (44%-6%), say he's done worse, not better, than they expected.

- Nearly two-thirds of Americans, 64%, say they don't want Biden to run for a second term in 2024. That includes 28% of Democrats. Opposition to Trump running for another term in 2024 stands at 58%, including 24% of Republicans.

- Vice President Kamala Harris' approval rating is 28% – even worse than Biden's. The poll shows that 51% disapprove of the job she's doing. One in 5, 21%, are undecided.
Joe Biden is suiciding his political career to push forward his globalist handlers' agenda.

They put him in office and after his usefulness runs out they'll kick him to the curb and bring in their GOP puppets to cement the left's gains and push forward the exact same agenda.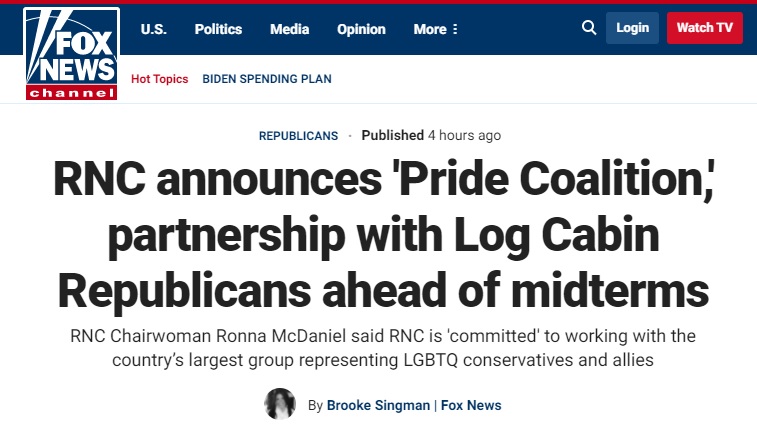 Follow InformationLiberation on Twitter, Facebook, Gab, Minds, Parler and Telegram.