WATCH: Joe Rogan Asks CNN's Sanjay Gupta Why His Network Lied About Him Taking 'Horse Dewormer'
Chris Menahan
InformationLiberation
Oct. 14, 2021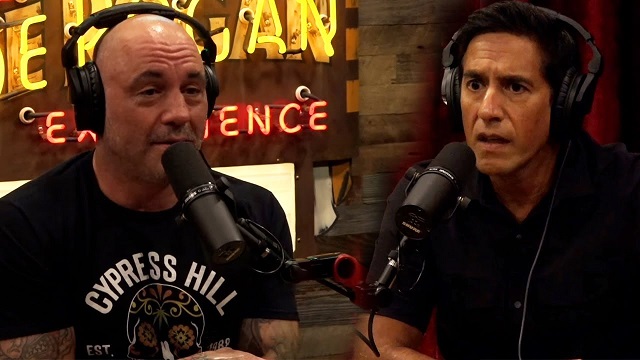 Joe Rogan confronted Dr Sanjay Gupta on Wednesday over CNN consciously lying about him taking "horse dewormer" to treat covid.

WATCH:


Partial transcript via Fox News:

"Why would they lie and say that's horse dewormer?" Rogan asked. "I can afford people medicine motherf---er. It's ridiculous! It's just a lie! Don't you think that a lie like that is dangerous on a news network when you know that they know they're lying?… Do you think that that's a problem that your news network lies?"

"What did they say?" Gupta asked.

The podcast host first told Gupta that his ivermectin was "prescribed to me by a doctor," forcing the CNN correspondent to say the drug "shouldn't be called" horse dewormer.

"Does it bother you that the network you work for out and out lied, just outright lied about me taking horse dewormer," Rogan grilled Gupta.

"They shouldn't have said that," Gupta admitted.

"Why did they do that?" Rogan asked.

"I don't know," Gupta responded.

"You didn't ask? You're the medical guy over there!" Rogan exclaimed.

"I didn't ask," Gupta said. "I should've asked before coming on this podcast."
Yeah, you should have you snarky POS.

Rogan also made the scumbag liar squirm over the issue of medically experimenting on children with Pfizer's mRNA shots:






Bravo, Joe!

Follow InformationLiberation on Twitter, Facebook, Gab, Minds, Parler and Telegram.