American Jewish Congress Demands Twitter 'Permanently Ban' Rep. Marjorie Taylor Greene
Chris Menahan
InformationLiberation
Jul. 24, 2021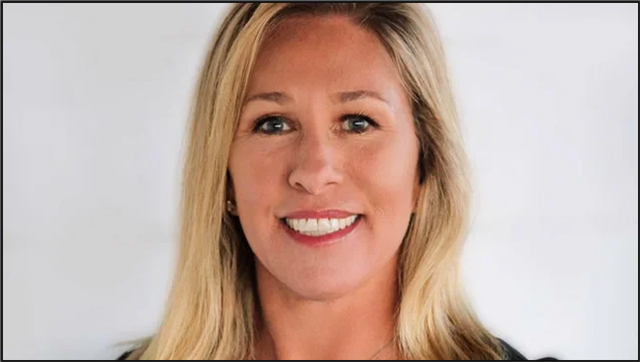 The American Jewish Congress is demanding Twitter "permanently ban" Georgia Rep Marjorie Taylor Greene for having political opinions they disagree with, which they claim is a form of violence that puts their lives at risk.

Greene last month took a field trip to the United States Holocaust Memorial Museum and apologized for drawing parallels to the unpersoning of mask-resisters to the unpersoning of Jews in 1930s Germany but it got her nothing.



From Newsweek, "Twitter Must Ban Marjorie Taylor Greene Over Holocaust, COVID Claims Says AJCongress":

The American Jewish Congress has called on Twitter to permanently ban Representative Marjorie Taylor Greene because she is an "unrepentant misinformation machine" regarding both the Holocaust and COVID-19.

On Monday, Twitter temporarily suspended the Georgia lawmaker from the platform for tweets which included the claim that COVID-19 was not dangerous for those under 65 who are not obese.

The violation of Twitter's misinformation policy, sparking a 12-hour suspension, came on the heels of controversial comments she had made about COVID measures where she invoked the Holocaust.

[...] The American Jewish Congress saw a similarity in the messages pushed by Greene on both COVID and the Holocaust, and called on Twitter to take permanent action, adding "we do not make this call for Greene's suspension lightly."

"Greene's actions come as no surprise to us, given her propensity to spread misinformation about Jews and the Holocaust," it said in a statement shared with Newsweek.

"Greene is an unrepentant misinformation machine and should be permanently banned from Twitter," it added.

The AJCongress said that Greene had been "deliberately spreading misinformation about the Holocaust to help grow her political power, putting the Jewish community's safety at risk."

[...] Meanwhile, the American Jewish Congress released a report this week which said Greene was being among lawmakers who were targeting American Jews for political purposes.

With the title "Jews Are Not a Prop," the report described how the "toxic drivers of antisemitic hate" also included QAnon, the Christian Identity Movement and those who push claims that the 2020 U.S. election was stolen.

The advocacy group also said that the online platform Gab facilitates supporting these ideologies.
Last month, the American Jewish Committee wrote an article in Newsweek calling for Gab to be shut down through the creation of "exceptions" to the First Amendment.

"There are two options for dealing with online platforms that promote hate -- and potential violence -- in our political system," said American Jewish Congress president Jack Rosen. "The first is to ban them. There are precedents in law where exceptions to the First Amendment regarding hate speech exist."

Rosen cited no legal precedent to ban "hate speech" as no such precedent exists.

Nonetheless, Big Tech have instituted such "hate speech" bans on their own thanks to lobbying from groups like the AJC and the Anti-Defamation League.


Follow InformationLiberation on Twitter, Facebook, Gab, Minds, Parler and Telegram.