AG Merrick Garland, DHS Head Alejandro Mayorkas Declare 'White Extremists' Greatest Threat to U.S.
Chris Menahan
InformationLiberation
May. 13, 2021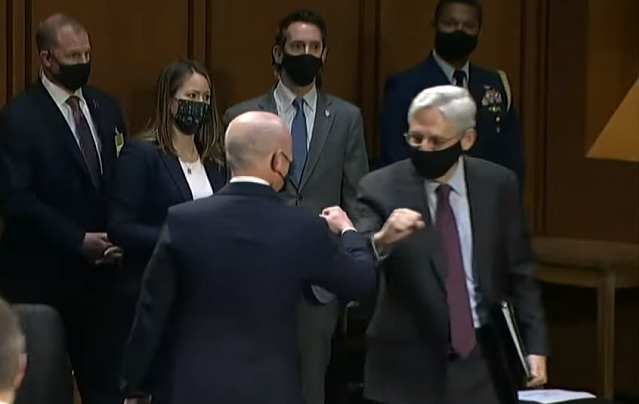 Attorney General Merrick Garland and Homeland Security Secretary Alejandro Mayorkas told senators on Wednesday that white "extremists" are the biggest threat America faces amidst an unprecedented crime wave and unprecedented torrent of illegal immigration their own extremist policies have fostered.


From The New York Times, "Top law enforcement officials say the biggest domestic terror threat comes from white supremacists":

Attorney General Merrick B. Garland and Homeland Security Secretary Alejandro N. Mayorkas told senators on Wednesday that the greatest domestic threat facing the United States came from what they both called "racially or ethnically motivated violent extremists."

"Specifically those who advocate for the superiority of the white race," Mr. Garland told the Senate Appropriations Committee.
"I have not seen a more dangerous threat to democracy than the invasion of the Capitol," Garland declared.

According to the Anti-Defamation League's own padded numbers, 2020 had the lowest number of "domestic extremist-related killings" (17) in at least 12 years -- one of which was Antifa extremist Michael Reinoehl's murder of Trump supporter Aaron Danielson in Portland.


The U.S. surpassed 20,000 murders in the same year.

The murder rate has been skyrocketing in most major cities in the wake of the Black Lives Matter riots (the most damaging riots in the history of America) and yet Garland has spent his time crying about "white supremacy," launching witch hunts against police in the name of fighting "systemic racism" and concocting a cockamamie double jeopardy scheme to have Derek Chauvin arrested in court and charged a second time if he was found not guilty.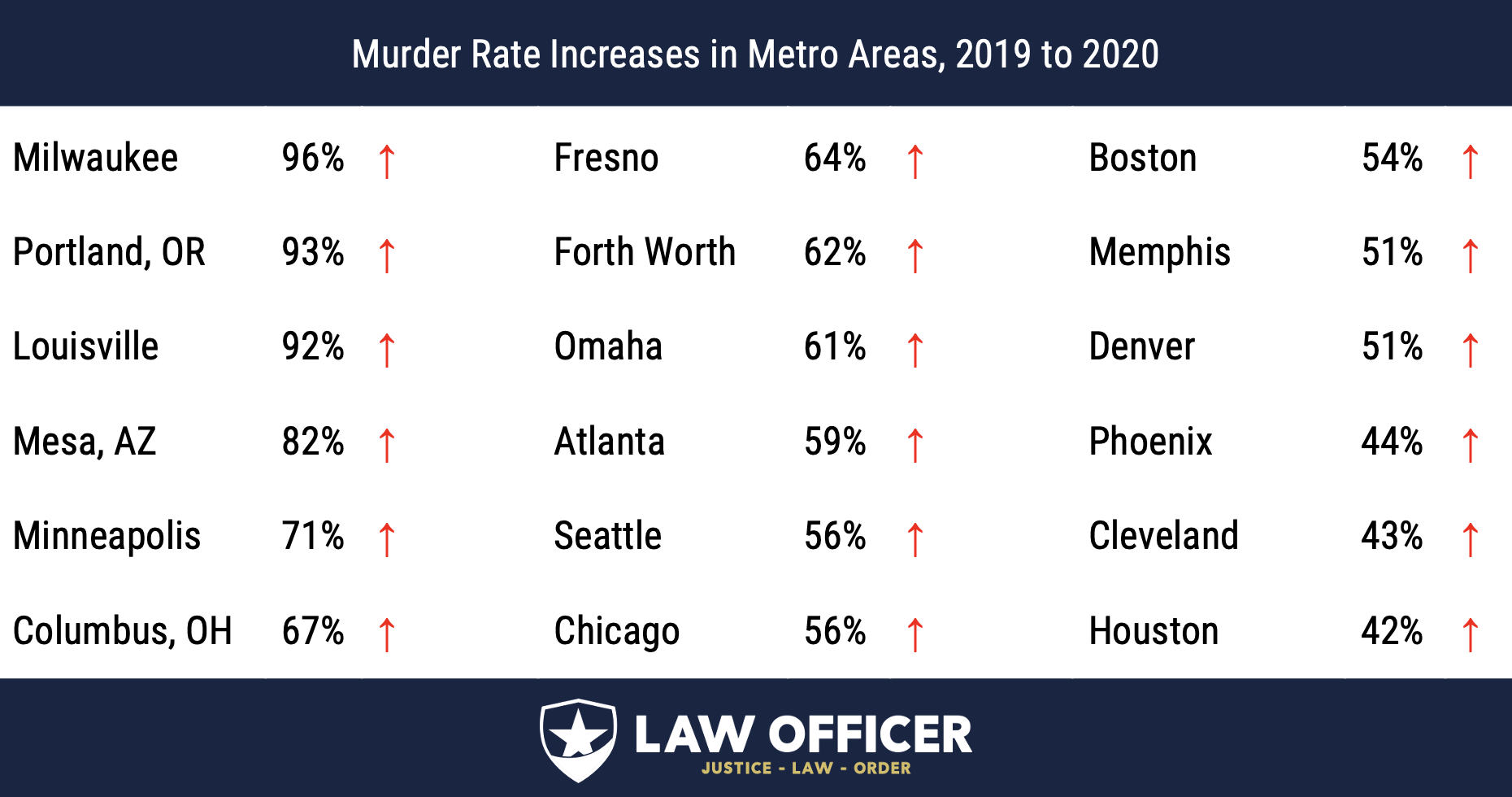 Rather than fight to throw the violent criminals running wild in the streets who are being filmed killing people every day, Garland is potentially seeking the death penalty for Derek Chauvin and working to launch a new "War on Terror" against the American people where dissidents will be put on the No Fly List en masse and stripped of all their rights for the "crime" of opposing woke supremacy.

For his part, Mayorkas is overseeing the record-setting invasion of our southern border and stopping nearly all deportations of criminal illegal aliens.



"Thousands of criminal illegal aliens, including those convicted of homicide and sex crimes, may evade deportation as internal records reveal that President Joe Biden's Department of Homeland Security (DHS) does not classify them as 'priority' for immigration enforcement," Breitbart reported last week.

As Breitbart News has chronicled, the Biden orders have reportedly helped release thousands of criminal illegal aliens back into American communities who would have otherwise been deported by ICE agents. Some of those illegal aliens include convicted sex offenders released from the U.S. Marshal's custody.

Last month, the internal records showed that top DHS officials were fully aware that their decision to implement the orders would result in the release of thousands of criminal illegal aliens who would be shielded from arrest and deportation under their narrow enforcement perameters.

Since the orders went into effect, the number of criminal illegal aliens in federal custody has dropped 70 percent, and the number of illegal aliens arrested has been reduced by 80 percent. The number of illegal aliens in ICE detention has hit the lowest level in the agency's history.
Foster youth are being kicked out of their homes to make room for migrants because the Biden regime will pay foster organizations more to resettle migrant youths than provide shelter to foster kids!



I have not seen a more dangerous threat to our democracy than the Biden regime and his extremist appointees like Mayorkas and Garland!

Follow InformationLiberation on Twitter, Facebook, Gab, Minds, Parler and Telegram.