Golden Globes Ratings 'Worst In Modern History,' Fell By Two-Thirds
Chris Menahan
InformationLiberation
Mar. 02, 2021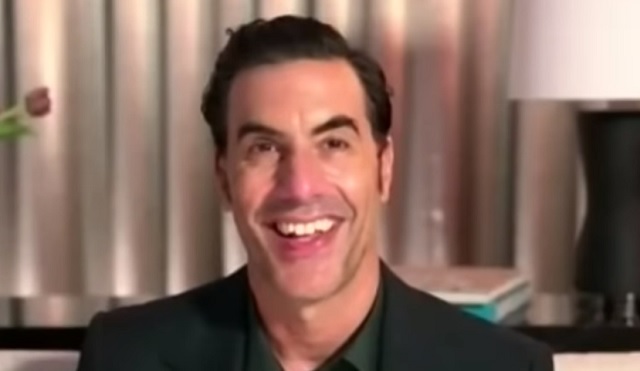 The Golden Globes, for which pro-censorship ADL shill Sacha Baron Cohen was the winner of the night, got by far the worst ratings "in modern Globes history," according to Vulture.

From Vulture, "The Golden Globes Ratings Were a Disaster of Epic Proportions":

With few stars and even fewer blockbuster nominees, America pretty much ignored Sunday night's Golden Globes broadcast. Per Nielsen, an not-so-nice average audience of just 6.9 million watched Tina Fey and Amy Poehler host the bicoastal proceedings on NBC, barely one-third the size of 2020's viewership (18.3 million) and by far the least-watched ceremony in modern Globes history. The demo ratings were even worse, with the three-hour Zoomathon notching a 1.5 rating with adults under 50, a 68 percent decline from a year ago (4.7). While award-show ratings have taken a beating during COVID, no major event has collapsed so quickly or on a scale similar to Sunday's swan dive. And, yes, CBS and ABC probably have good reason to be nervous about the prospects for the upcoming Grammy and Oscar telecasts.

There simply is no sugarcoating how awful these numbers are.
Sacha Baron Cohen was handed a bunch of awards for his terrible movie "Borat 2" -- no doubt as a reward for his work shilling for online censorship together with the ADL and resisting Drumpf.


Cohen told Channel 13 News in Israel after the award show that he made the movie to fight Trump and anti-Semitism.

"I made this movie because of Donald Trump," Cohen said. "I felt that the underbelly that I had exposed in 'Borat 1' of anti-Semitism, hatred and misogyny had become overt. Racists were out and proud, you had one who is the President!"



Cohen's film was fraudulently edited to make it seem like Rudy Giuliani tried to have sexual relations with a 15-year-old.

Follow InformationLiberation on Twitter, Facebook, Gab, Minds, Parler and Telegram.