Echo Chamber: D's Now Dominate R's on Social Media Thanks to Mass Bannings, Algorithmic Suppression
Chris Menahan
InformationLiberation
Feb. 26, 2021


The biggest social media sites are now leftist echo chambers thanks to the banning of Donald Trump and tons of his supporters, data from CrowdTangle has revealed.

The bias is so extreme it's downright comical.

From Axios:

- The combined Twitter following for the 10 elected Democrats with the biggest audiences is 102 million compared to 23 million for the top 10 Republicans. Even taking President Biden and Vice President Kamala Harris out of the equation, Democrats' following is nearly triple Republicans'.

- On Instagram over the last 30 days, the 10 most-engaged Democrats drove 76 million interactions vs. 6 million for the 10 most-engaged Republicans, according to CrowdTangle data. Take away Biden and Harris and the advantage is still double.

- On Facebook, the top 10 Democrats have generated 2.5x more interactions than top 10 Republicans over the last 30 days, per CrowdTangle data.
The Republicans who are left -- excluding the heroic Sen. Rand Paul -- are all cringe.

- Sens. Ted Cruz, Marco Rubio and Rand Paul — all of 2016 GOP primary fame — currently have the three biggest Twitter followings among elected Republicans.

The picture for Republicans is particularly grim on Instagram, which has become a home for young, progressive politics.

- While AOC has 8.9m followers and Sanders has 6.7m, Texas Rep. Dan Crenshaw (2.3m) is the only elected Republican over a million.

Yes, but: Outside of elected officials, Republicans have a bigger bench of social clout, including the Trump family, Mike Pence, Mike Pompeo and the potent right-wing media ecosystem.
As I highlighted over the weekend, Big Tech went from approval ratings in the 90s to majority opposition in just the past few years: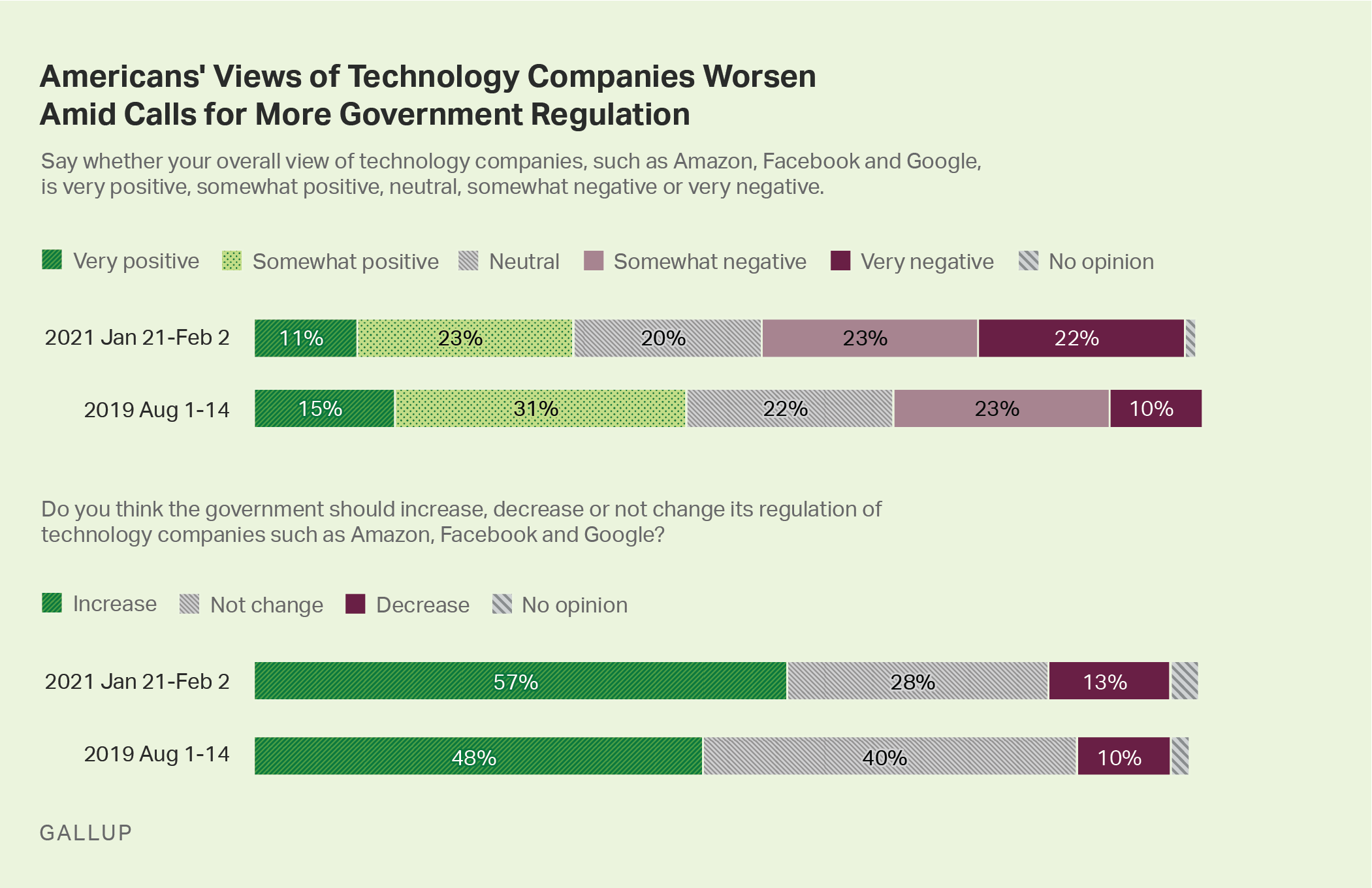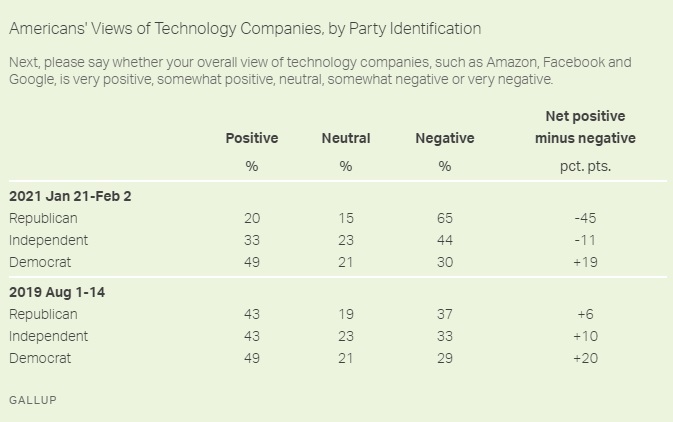 Most Americans want Big Tech regulated into the ground: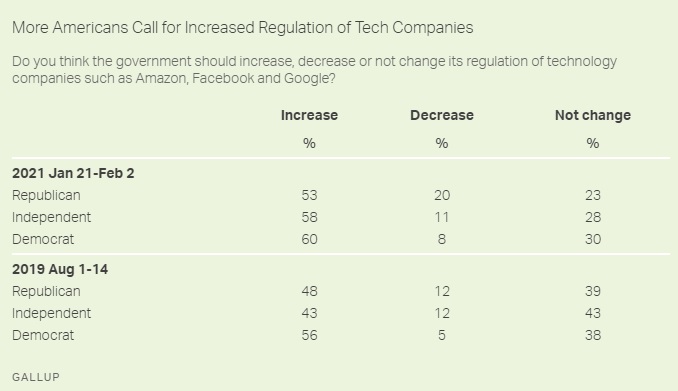 The idea of seizing Big Tech's assets is now going mainstream.

We'd actually be worse off if they were boiling the frog slowly -- instead they're giving us a chance to jump out.

Alt-Tech is taking off, leftists are becoming crazier than ever and polls show attitudes are shifting rapidly against the establishment.

Follow InformationLiberation on Twitter, Facebook, Gab, Minds, Parler and Telegram.