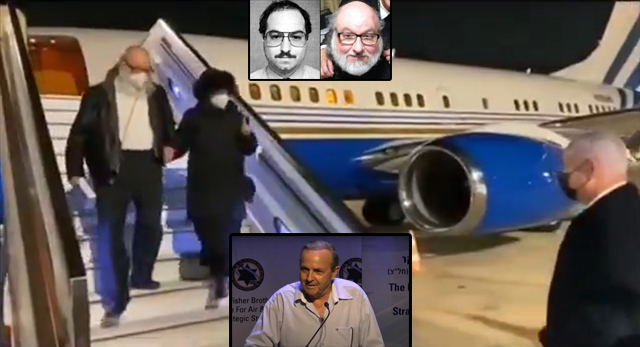 President Trump on his last day in office pardoned Israeli colonel Aviem Sella, the convicted handler of US-born Jewish-American intelligence analyst and traitor Jonathan Pollard who stole US military secrets and sold them to Israel.


From Haaretz, "Trump Pardons Israeli Colonel Who Helped Recruit Spy Jonathan Pollard":

Among the raft of last-minute pardons issued on Wednesday by outgoing U.S. President Donald Trump was one for an Israeli citizen: Col. (res.) Aviem Sella, an Israel Air Force pilot and officer who was convicted of introducing Jewish-American spy Jonathan Pollard to his Israeli recruiter, former Mossad agent Rafi Eitan, in the early 1980s.

A statement by the White House about the pardons issued late on Wednesday noted that "Mr. Sella's request for clemency is supported by the Prime Minister of Israel Benjamin Netanyahu, Israeli Ambassador to the United States Ron Dermer, the United States Ambassador to Israel David Friedman," as well as by Miriam Adelson, the widow of Sheldon Adelson, the casino magnate who died last week and was one of Trump's most important donors.

Sella had been indicted by a federal grand jury in 1987, but was never extradited by Israel.
Sella's indictment carried a maximum sentence of life in prison and a $500,000 fine.

Pollard was pardoned by Obama in 2015 and quietly released from parole by the Trump administration in late 2020 so he could "make aliyah" in Israel.


Pollard was flown out of America on Sheldon Adelson's private plane and given a hero's welcome by Prime Minister Benjamin Netanyahu upon landing in Israel.



While the US Congress was busy passing a bill to give Israel an additional $38 billion in foreign aid, Israel announced they would be paying Pollard "a pension or stipend like ex-Mossad and Shin Bet agents."


Pollard defended leaking US military secrets to Israel during an interview with 60 Minutes in 1988 by suggesting America was to blame for the Holocaust and claiming he was only prosecuted because of anti-Semitism.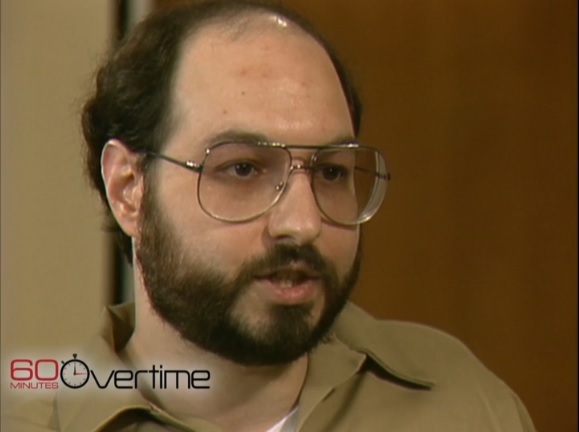 U.S. Ambassador Richard Jones said in 2007 during a conference on US-Israel relations at Bar Ilan University that Pollard was a traitor who "committed treason against his own country" and "took money for what he did."

"He sold out his country," Jones said. "The fact that he wasn't executed is the mercy that Jonathan Pollard will receive."



Top former FBI lawyer and U.S. counterintelligence official M.E. "Spike" Bowman told the National Press Club in 2014 that Pollard was one of the most damaging espionage agents in American history.

"By his own admission, he said I gave [Israel] enough information to occupy a space that would be 6 feet by 6 feet by 10 feet," Bowman said.

Bowman said one of the documents Pollard handed over was a "RAISIN manual" which at the time "described all of the communications capabilities of the Middle East and how the NSA could attack them."



Joseph diGenova, who prosecuted Pollard, said "that U.S. intelligence authorities suspect that some of the material obtained from Pollard was bartered to the Soviet Union in return for the release of Soviet Jews to Israel, and that U.S. intelligence 'assets' in the Soviet Union were compromised and possibly killed as a result," the Los Angeles Times reported.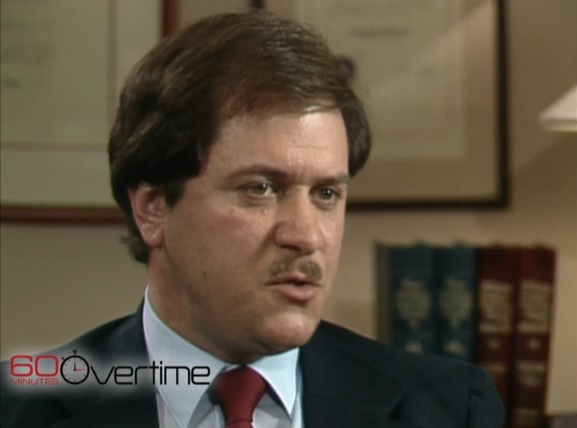 Seymour Hersh reported similar in The New Yorker:

A number of officials strongly suspect that the Israelis repackaged much of Pollard's material and provided it to the Soviet Union in exchange for continued Soviet permission for Jews to emigrate to Israel. Other officials go further, and say there was reason to believe that secret information was exchanged for Jews working in highly sensitive positions in the Soviet Union.

A significant percentage of Pollard's documents, including some that described the techniques the American Navy used to track Soviet submarines around the world, was of practical importance only to the Soviet Union. One longtime C.I.A. officer who worked as a station chief in the Middle East said he understood that "certain elements in the Israeli military had used it" -- Pollard's material -- "to trade for people they wanted to get out," including Jewish scientists working in missile technology and on nuclear issues.
"The State of Israel has issued a full and unequivocal apology, and has requested the pardon in order to close this unfortunate chapter in US-Israel relations," the Trump administration's pardon statement claimed on Tuesday night.

Israel was caught planting stingray spying devices throughout Washington, DC to spy on Congress and the White House in 2019, according to a Politico report.


When Trump was asked about the report he claimed he didn't "believe" it.

"No, I don't think the Israelis were spying on us," Trump said. "I really would find that hard to believe. My relationship with Israel has been great."


Follow InformationLiberation on Twitter, Facebook, Gab, Minds, Parler and Telegram.