Biden: 'This Country Is Doomed' With Whites Becoming A Minority If Blacks Don't 'Start Working More With Hispanics'
Chris Menahan
InformationLiberation
Dec. 24, 2020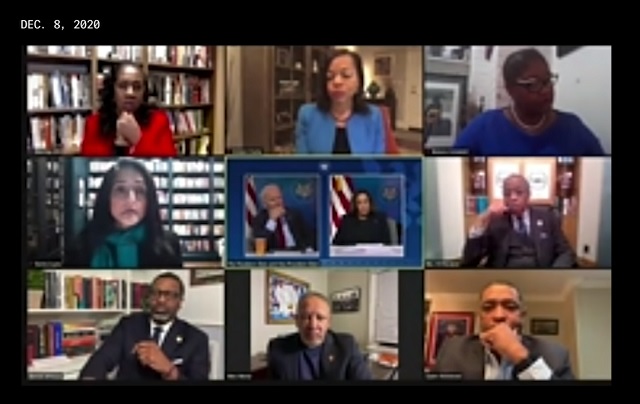 Leaked video obtained by The Intercept shows Joe Biden warning Black civil rights leaders that America is "doomed" with Whites on track to become a minority "by 2040" if Blacks don't "start working more with Hispanics, who make up a larger portion of the population than y'all do."

"If we cannot make significant progress on racial equity, this country is doomed," Biden said. "It is doomed."

"Not just because of African-Americans, but because by 2040 this country is going to be minority White European," Biden continued. "You hear me? Minority White European. And you guys are going to have to start working more with Hispanics, who make up a larger portion of the population than y'all do."

The Zoom meeting took place on Dec 8th.


[Embed starts at 1:14:10]

The entire audio is well worth listening to after the 1:14:10 mark as it gives an idea of what Biden is planning for his presidency.

For one, Biden said he's planning to undo all of Trump's executive orders but will not consider signing any executive orders to ban assault weapons.

Biden also said he wants to appeal to Trump's 75 million voters but not by "giving them anything."

He spent a lot of time drawing parallels between White Trump supporters and the Ku Klux Klan and suggested he was planning to use the bully pulpit to harass White Trump supporters for their "racism" as though they're KKK members.

Biden also said he got a call from the Pope to congratulate him on his victory and the Pope told him that "the most important thing you have to do is deal with racism."

He talked about the deluge of biracial couples in commercials as a sign of progress and an indicator of where society is heading.

"Fifteen years ago could you turn on the television and see three or four out of seven commercials be biracial commercials?"

"You want to know where society's going?" Biden said. "Watch entertainment, watch the profit motive."

"Why are these commercials, so many of them biracial? The young generation is changing, they're demanding more, they don't come with the baggage -- maybe 10, 20, 25 percent of them are pure racists, who knows -- but the vast majority, the vast majority, are not at all where when I was coming up."

It was interesting to hear Biden talking so forthright. Unlike Trump, he's coming with a plan. Unfortunately, his plan is terrible and as he said, "this country is doomed."

Follow InformationLiberation on Twitter, Facebook, Gab, Minds and Parler.