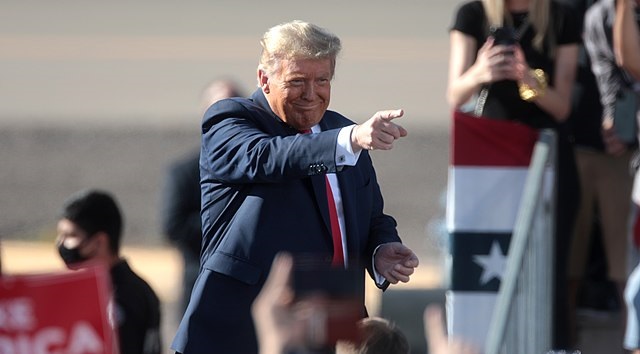 I voted to reelect President Donald Trump for four more years on Monday and I urge all readers to get out immediately to the polls today and do the same.

President Trump was illegally spied on during his campaign, subject to constant illegal leaks after being elected, was undermined from the beginning by a deep state Russia hoax witch hunt, had his closest allies set up by the FBI and the Democrats and thrown in prison, was relentlessly backstabbed by members of his own cabinet and party and even had an executive order stolen off his desk, had all television and late night shows changed to attack him 24/7, had all his early supporters deplatformed and even had the entire internet reengineered by Google and Big Tech to try and prevent him from winning.

No man has been more lied about, smeared and demonized in American history.

No man could survive the onslaught that Donald Trump has been subject to but he somehow has managed to take it all in stride and has campaigned relentlessly for reelection, holding 14 rallies in just the past three days, including six on Monday if you include his Miami rally which started at around 12:30AM.




Meanwhile, his corrupt establishment shill competitor has been hiding in his basement as a matter of official campaign strategy.



If one was to add up the amount of money Biden has been given through "in-kind donations" from the multi-trillion dollar Big Tech tyrants, it would likely easily exceed tens of billions of dollars. Trump is not being outspent 2-to-1, he's being outspent 20-to-1 or more!

The fact that he's remained competitive and has a solid chance of winning despite massive Democratic vote fraud is truly remarkable and a sign people are waking up to the depravity of our ruling elites.

The Democrats are panicking because Trump has been surging in the polls and Antifa are openly planning to riot all over the country while the deep state goes into action trying to stage a Color Revolution.

Pennsylvania Attorney General Josh Shapiro announced Saturday that Biden had won before any votes were even counted.



Joe Biden's team have said they're going to drag the election out for days and refuse to surrender.


Hillary Clinton said similar in August.


Joe Biden, in a supposed gaffe, bragged about how they've put together "the most extensive and inclusive voter fraud organization in the history of American politics."


Big Tech have announced they're going to censor President Trump if he declares victory tonight:



Twitter on Monday censored the President for warning about voter fraud in Pennsylvania.


Facebook did the same: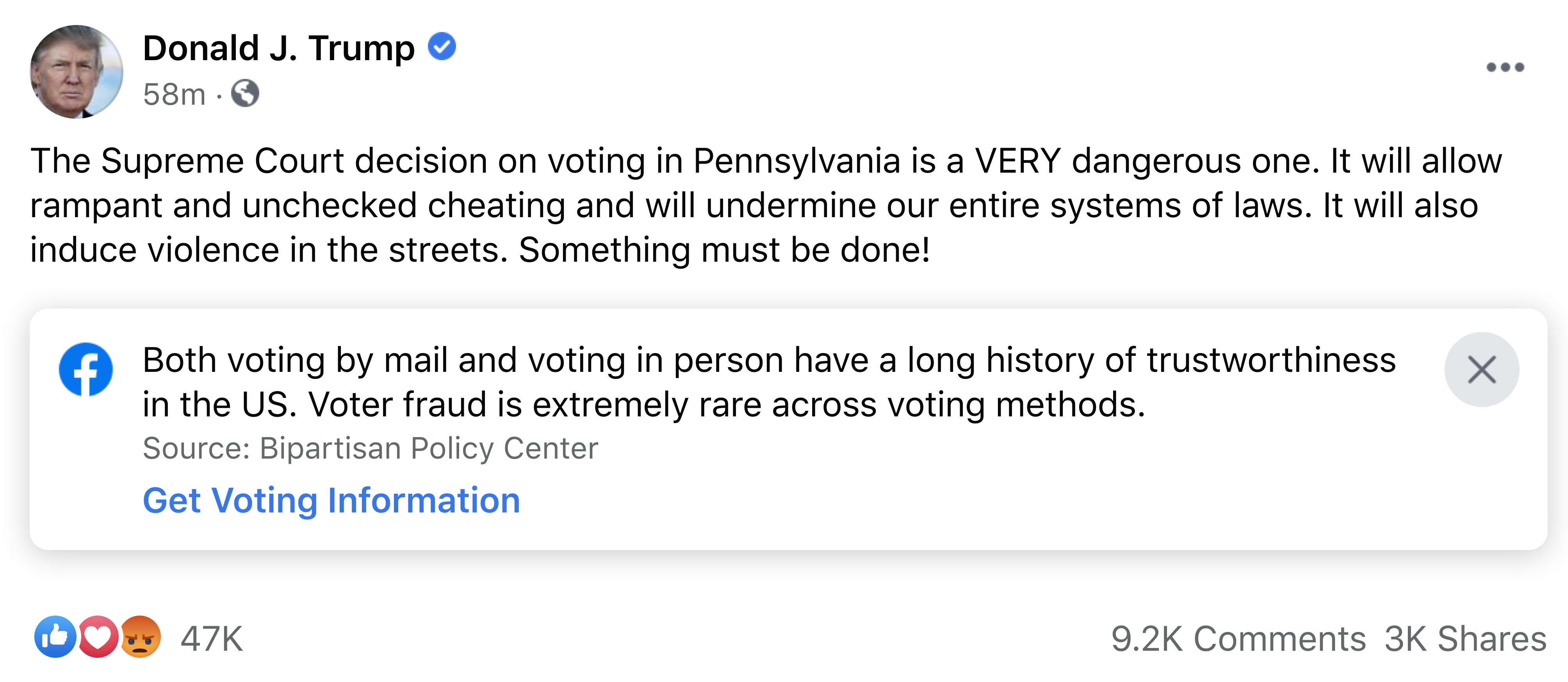 The next few days could very well be crazier than everything that has come before.


All this can potentially be avoided and the Democrats' plans thwarted if we can get out the vote and give Trump the landslide victory he deserves!


GET OUT AND VOTE TODAY!


Follow InformationLiberation on Twitter, Facebook, Gab and Minds.