NYT Reporter Slams Conservative Media For Seeking to 'Draw Attention' to Philly Riots
Chris Menahan
InformationLiberation
Oct. 28, 2020


New York Times reporter Eric Lipton, who has hyped the Russia hoax for four years straight, is absolutely outraged that conservative media outlets are seeking to "draw attention" to the mass looting, rioting and attempted cop killings in Philadelphia.

"Watching my Twitter feed since last night very notable the intensity of tweets from conservative voices looking to amplify/draw attention to looting in Phila," Lipton tweeted Wednesday morning. "Yes it happened. NYT covered it as well. Just remarkable how conservatives want to elevate it."





Julio Rosas, one of a handful of fearless conservative reporters who captured footage of the riots on the ground, sarcastically apologized in response.

"So sorry that conservative media is actually putting in the work to report on mass looting and rioting in a major American city," Rosas said.


Here's how the New York Times "covered," or more accurately -- covered-up -- the story.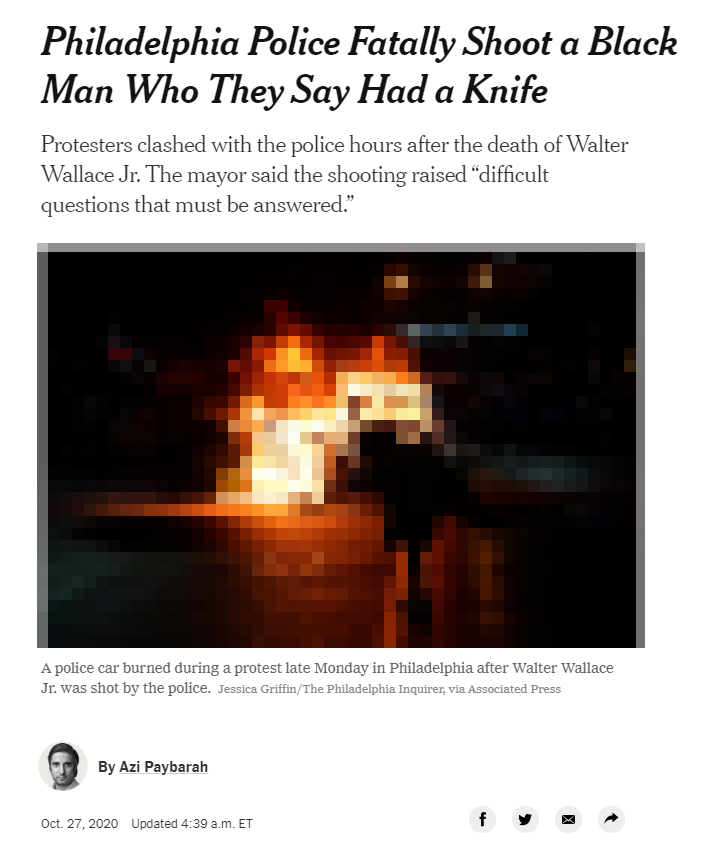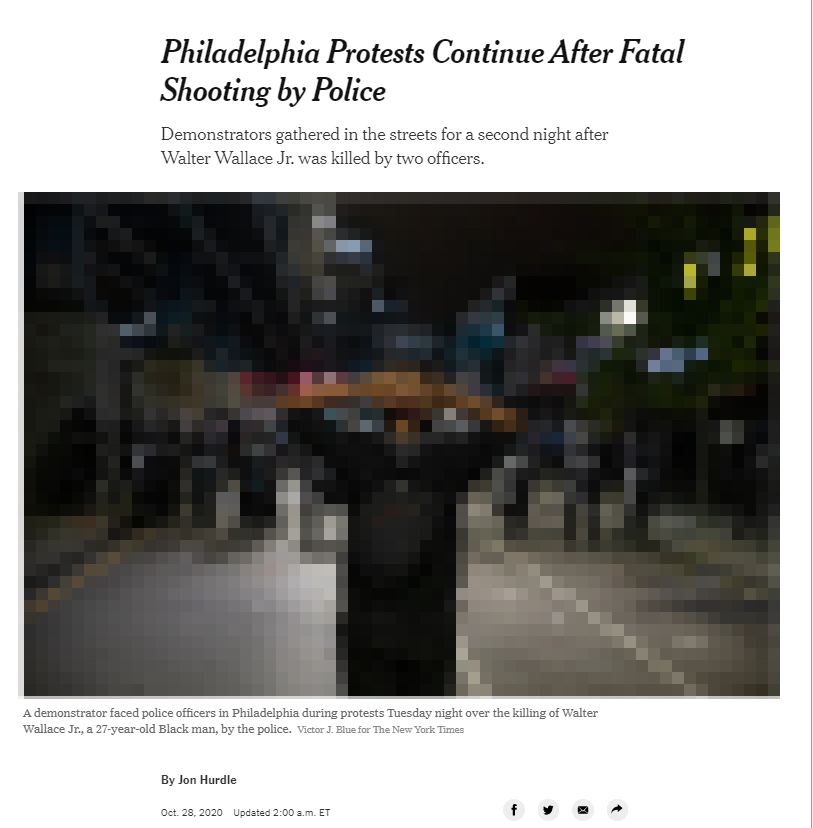 The Times falsely referred to the riots as "protests," failed to specify who was doing the rioting, failed to point out Walter Wallace Jr is a career criminal who had threatened to kill his own mother, claimed police "said" he had a knife even though it's clear from the video he had a knife, and failed to mention Wallace ignored their orders to put down the knife and aggressively approached the officers before being shot in what all evidence points to being a "suicide by cop."

Someone dumb enough to actually read the Times would be led to believe there were simply "protests" in Philly after police shot a Black man who may or may not have had a knife for no apparent reason whatsoever!

We're not allowed to draw attention to the mass looting, rioting and cop killing that's taken place during the most damaging riots in U.S. history but the New York Times will happily put a hoax story about little Black girl allegedly getting her dreadlocks trimmed a few inches by White classmates on their front page!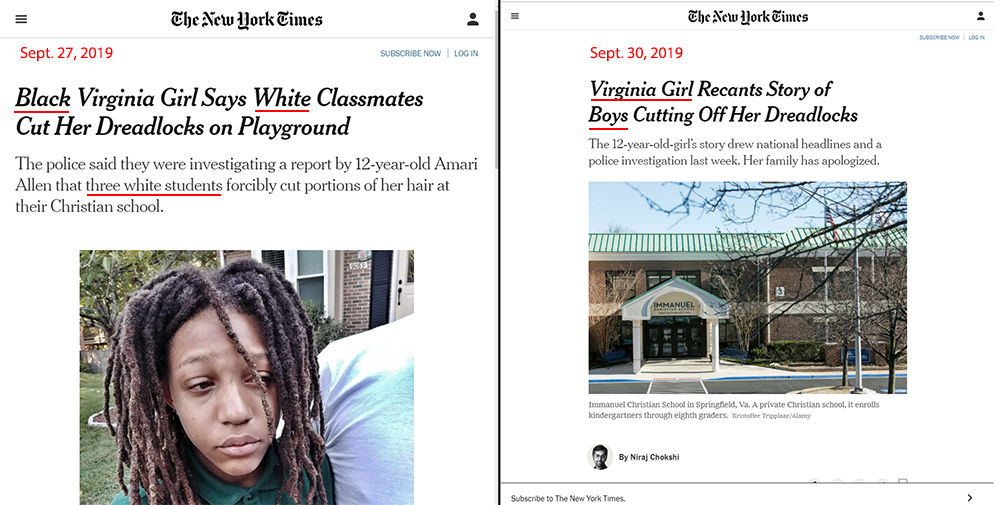 Follow InformationLiberation on Twitter, Facebook, Gab and Minds.