Black Lives Matter Attack The Suburbs: Homes Vandalized, Windows Smashed in Wauwatosa
Chris Menahan
InformationLiberation
Oct. 07, 2020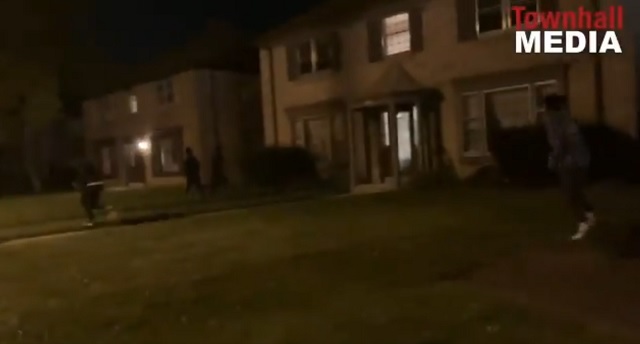 Black Lives Matter "peaceful protesters" were filmed peacefully terrorizing the suburbs late Wedneday night in Wauwatosa, Wisconsin in response to a non-indictment of a Black police officer who shot and killed a Black assailant that reportedly fired a gun at him.





The rioters were earlier filmed shining lights into people's homes:


They also formed a "massive caravan" and "peacefully" blasted their horns through residential neighborhoods as terrified residents were forced to hunker down:



One resident was seen berating the protesters for attacking the homes of so-called allies:


The peaceful protesters were filmed looting a gas station to demand justice for Whatshisname:


"What started as a protest has become a large disturbance of public order that has caused property damage, and is threatening to cause injury to persons," the Wauwatosa Police said late Wednesday night on Twitter. "The Wauwatosa Police has ordered dispersal, and has not obtained compliance."


As I reported earlier this morning, small businesses owners were filmed boarding up their stores and pre-vandalizing outside their properties in the hopes they'd be spared by the mob.

There's no telling how much destruction will take place as the riots are still ongoing.

Just minutes ago a rioters was filmed brandishing a gun at police:


The riots were taking place as Kamala Harris during her debate with VP Mike Pence was praising the Black Lives Matter movement and said she was part of those "peaceful protests."

Insurance industry claims show the 2020 Black Lives Matter riots have been the most damaging riots in American history but according to Michelle Obama they've been "overwhelmingly peaceful."


Follow InformationLiberation on Twitter, Facebook, Gab and Minds.