"We're Shutting Your Party Down!" BLM Mob Attack Diners, Shove Food & Drinks Off Tables in Rochester
Chris Menahan
InformationLiberation
Sep. 07, 2020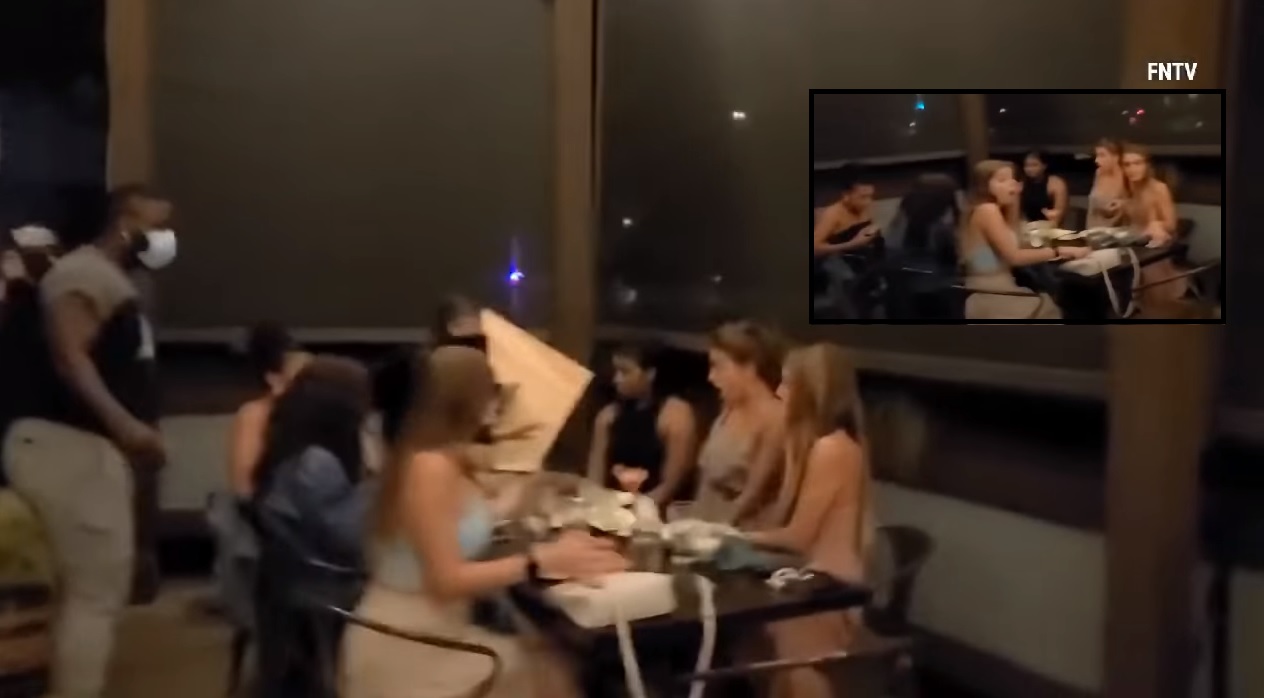 Black Lives Matter riots are ramping up in Rochester, New York and the mob has white diners in their targets.

Rioters were filmed overturning tables, smashing glasses and terrorizing and attacking diners at a restaurant on Friday night.

"If you don't give us our shit we'll shut shit down!" the mob chanted, demanding white folks hand over their property, just as we saw recently in Seattle.



At one point, the mob was seen walking up to a table of mostly white women dining inside the restaurant and shoving over all their glasses, food and plates.

The horrified women got up and fled as the mob chanted, screamed epithets and waved Black Lives Matter flags.

The video was captured by FreedomNewsTV.

This is how BLM win hearts and minds!

Follow InformationLiberation on Twitter, Facebook and Gab.