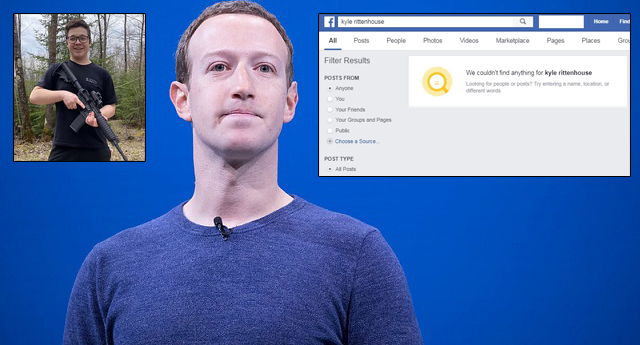 Facebook has announced they intend to censor content that "praises, supports, or represents" Kyle Rittenhouse because they've chosen to label him a "mass shooter" and they've begun blocking all search results for his name.

Lawyer Colion Noir reported Saturday that a viral video he made analyzing the case was taken down.


"This is something deeper and more sinister than just taking a video down," Noir said. "This is a purposeful attempt to hide the facts. I didn't praise anything, I didn't even bring up personal history about anyone, I simply stated the facts and presented my legal opinion and tried to do it in the most objective way possible and still, Facebook took my video down."

I guess you're only allowed to lie about him and demonize him!

The foreign propaganda rag The Guardian on Thursday lamented they weren't censoring enough people in an article titled, "Praise for alleged Kenosha shooter proliferates on Facebook despite supposed ban" (they've since gone into overdrive):

Fundraisers, messages of support and celebratory memes for the alleged Kenosha, Wisconsin, mass shooter are being shared widely on Facebook and Instagram, despite the company's assurance on Wednesday that it was working to enforce its policy banning content that "praises, supports, or represents" mass shooters.

One fundraiser for Kyle Rittenhouse, 17, was shared more than 17,700 times on Facebook, including by 291 public groups and pages with more than 3.9m aggregate followers, according to data from CrowdTangle, a Facebook-owned data analytics tool. A second fundraiser garnered 1,698 shares on the platform, including by an additional 17 pages and groups with nearly 400,000 followers.

Rittenhouse was arrested on Wednesday and charged with first degree intentional homicide in connection with the fatal shooting at a Black Lives Matter protest in Kenosha late Tuesday night. The deceased victims have been identified as Anthony Huber, 26, and Joseph Rosenbaum, 36. A third victim, Gaige Grosskreutz, 26, was wounded and is expected to survive.

Facebook designated the shooting a "mass shooting" -- a ruling that invokes the company's ban on praise, support, or representation of a mass shooter or the shooting itself, a spokesperson said on Wednesday. And yet those types of posts continue to be spread widely on the platform, according to a Guardian analysis of CrowdTangle data.
Facebook on Saturday blocked all searches for Kyle Rittenhouse's name.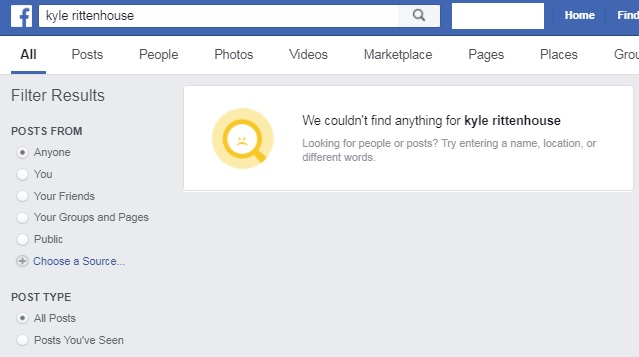 This is not a mere technical error as results will show up if you misspell his name: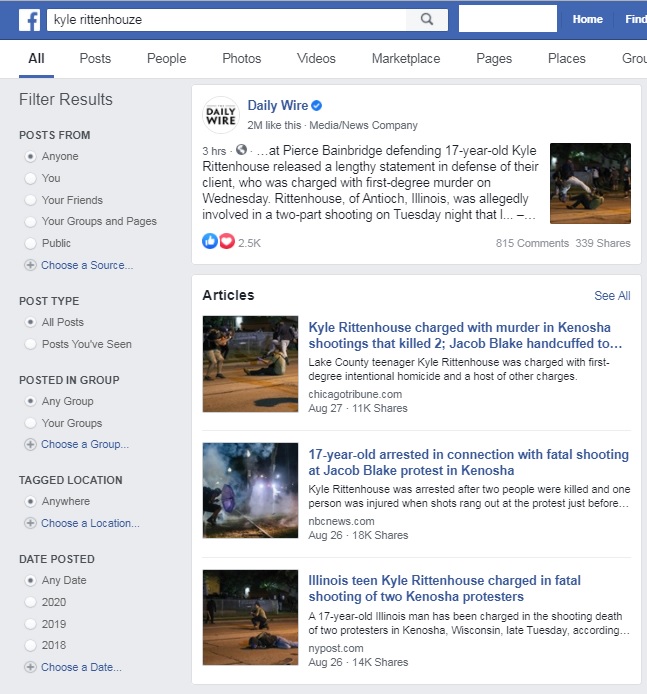 Kyle Rittenhouse has received massive support online, even on far-left, heavily censored websites like Reddit because the videos show what legal experts say is a clear-cut case of self-defense.

Nonetheless, GoFundMe and Fundly took down legal defense funds launched to help him and antifa on Twitter are pressuring Shopify to cancel the legal defense fund set up by his high-powered legal team.


You can heap praise on the level 3 sex offender who served over 12 years in prison and racked up 42 infractions while locked up and the other thugs with criminal records who were attacking him and raise money on their behalf but lawyers are not allowed to present a legal case that he was acting in self-defense.



You can organize riots on Facebook over criminals getting shot by police but you can't organize to defend your cities and help the police!

Follow InformationLiberation on Twitter, Facebook and Gab.