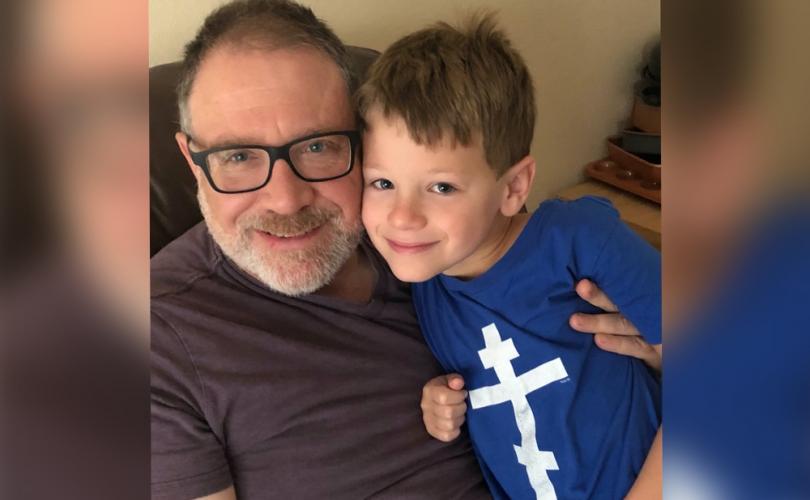 State-enforced transsexuality is now a reality.

From LifeSite, Oct 21, "Jury rules against dad trying to save his 7-year-old from gender 'transition' ":

A jury has ruled against Jeffrey Younger, the father who is trying to protect his seven-year-old son, James, from chemical castration via a gender "transition." This means James' mother, Dr. Anne Georgulas, will be able to continue "transitioning" him into "Luna," and now has full authority to start him on puberty blockers and eventually cross-sex hormones.

The jury's decision likely means that Mr. Younger will be required to "affirm" James as a girl, despite his religious and moral objections, and will also be forced to take a class on transgenderism.

With a consensus of 11 of the 12 jurors, the jury decided not to grant Mr. Younger Sole Managing Conservatorship over his two twin boys. They voted that the current Joint Managing Conservatorship should be replaced by a Sole Managing Conservatorship, but that Mr. Younger should not be that person. Judge Kim Cooks will read her ruling on possession, child support, and Dr. Georgulas' other requests at 1:30 p.m. CST on Wednesday.
Mr. Younger and Dr. Georgulas were in court last week fighting over custody and decision-making abilities for James and his twin, Jude. Mr. Younger argues his ex-wife is "transitioning" James against the boy's will.

Dr. Georgulas, who brought the lawsuit, was asking Mr. Younger's possession schedule be altered to decrease overnight stays and to force his visits with the boys to be supervised. Dr. Georgulas brought the original modification suit to the court and did not request a jury trial. Mr. Younger, in his counter petition, asked for a jury trial. Since Mr. Younger requested the jury trial, the jury ruled on his specific request for Sole Managing Conservatorship and the judge ruled on all other aspects of the petition as brought by Dr. Georgulas.

She was also asking that Jeff be forbidden from calling his son James – his given and legal name – and that he be prohibited from bringing James around people who do not "affirm" James as a "girl."

Mr. Younger was asking to be granted Sole Managing Conservatorship of the boys, meaning he would have had complete authority over medical, psychological, and other decision-making for the boys.

The jury did rule that one of the parents should be Sole Managing Conservator – but that it shouldn't be Mr. Younger.
It came out in court that James is not Dr. Georgulas' biological son as she used an egg donor.

From LifeSite, Oct 21, "Mom trying to 'transition' 7-year-old admits he's not her biological son, she used egg donor":

In court today, the mother who won the right to continue the gender "transition" of her seven-year-old son testified that the boy and his twin brother are not actually biologically related to her.

In testimony this morning, Dr. Anne Georgulas revealed that James and Jude – the twins who she was in court fighting over custody of with her ex-husband, Jeffrey Younger – were created via in-vitro fertilization. While being questioned by Mr. Younger's lawyer, Mr. Odeneal, Dr. Georgulas admitted that she used an egg donor.
The state insists James' non-biological mother must be allowed to transition him to his non-biological gender.

LifeSite news reported last week that Dr. Georgulas told the court she started to believe James was "transgender" after he picked a girl toy from McDonalds over a boy toy.

"So the very first thing I saw was in the summer of 2015 when she [James] picked a McDonald's girls' toy instead of a boys' toy," Dr. Georgulas said.

Follow InformationLiberation on Twitter, Facebook, Gab and Minds.