Firing of John Bolton 'Nightmare' for Netanyahu as Trump Says He'll Talk to Iran With 'No Preconditions'
Chris Menahan
InformationLiberation
Sep. 10, 2019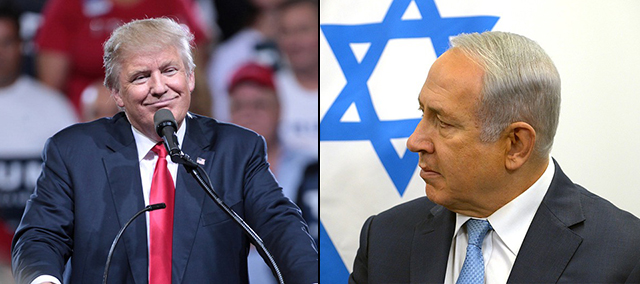 It looks as though President Trump may be trying to free himself from the grasp of the neocon cabal that surrounds him.

On Tuesday, Trump announced on Twitter he was firing John Bolton:


Bolton claimed he planned to resign.


Neocons and neolibs both threw fits over it.






Israeli Prime Minister Benjamin Netanyahu gave a speech today, which he unexpectedly delayed by an hour, where he announced that he plans to annex a third of the West Bank after the Israeli election.


He was hoping Trump would sign off on the annexation but that never came.

A Trump administration official instead said Tuesday after Netanyahu's speech that, "There is no change in the United States policy at this time."



Instead, Pompeo announced that Trump wants to meet Iranian president Rouhani with "no preconditions."


Tablet Magazine's Yair Rosenberg described the news as a "nightmare" for Netanyahu "just 7 days before Israel's elections."


Incidentally, Netanyahu was also whisked offstage Tuesday night as air sirens were blaring after two rockets were fired from the Gaza Strip.


The final straw for Trump to fire Bolton was reportedly Bolton sabotaging peace talks with the Taliban (Trump was reportedly also angry Bolton sabotaged peace talks with North Korea).

From The New York Times:

Their differences came to a climax in recent days as Mr. Bolton waged a last-minute campaign to stop the president from signing a peace agreement at Camp David with leaders of the radical Taliban group. He won the policy battle as Mr. Trump scrapped the deal but lost the larger war when the president grew angry about the way the matter played out.

Mr. Trump and his aides privately blamed the national security adviser for news reports describing Mr. Bolton's opposition to the deal. Vice President Mike Pence and his camp likewise grew angry at reports suggesting he had agreed with Mr. Bolton, seeing them as an effort to bolster the adviser's position.
I'm not going to get my hopes up that Trump is turning a page until we actually see some concrete results as the parasites around him always seem to find a way to thwart his better instincts but these are certainly encouraging developments.

If Trump could actually go through with much of the pro-peace, anti-war agenda he ran on it would be a major victory.

Follow InformationLiberation on Twitter, Facebook, Gab and Minds.