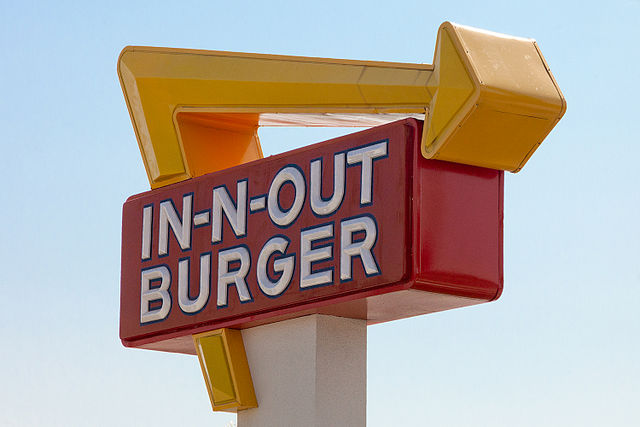 The Daily Mail reported Monday that the photos shared by the New York Post last week allegedly showing Ghislaine Maxwell eating at an In-N-Out in Los Angeles were staged with the help of her "close friend and attorney," Leah Saffian.


From The Daily Mail:

The first picture of Ghislaine Maxwell in more than three years was staged by her close friend and attorney, Leah Saffian, DailyMail.com has learned exclusively.

A photo of Maxwell, 57, was published last week at an In-N-Out Burger joint in Los Angeles, the day after DailyMail.com broke the world exclusive that Epstein's alleged madam had been living under the radar at a Massachusetts mansion with her boyfriend Scott Borgerson for the past three years.

The In-N-Out burger joint picture was published by the New York Post on Thursday after they obtained it from Saffian, 60.

In the picture, Maxwell is seen staring at the camera with a tray of food and two drinks. A dog, which is understood to be Saffian's dog named Dexter, is at her feet.

Maxwell is reading a book in the picture but the title is not visible. The New York Post named the book as, The Book of Honor: The Secret Lives and Deaths of CIA Operatives.

According to the photograph's metadata, reviewed by DailyMail.com, the photograph is tagged with 'Meadowgate'. Metadata provides information about the rights of the photograph to users.

Saffian is president of Meadowgate Media Investments Inc, according to public records.

DailyMail.com has reached out to Saffian for comment.

According to the New York Post, the person taking the photo had surprised Maxwell, who has not spoken publicly on Epstein's arrest or suicide. Maxwell apparently told an 'onlooker' at the In-N-Out Burger, 'Well, I guess this is the last time I'll be eating here!'

The New York Post's original story reported that Maxwell had been spotted at the burger joint by a 'regular' diner who claimed to have recognized her from television, and asked: 'Are you who I think you are?'

Rather than denying it or fleeing, Maxwell reportedly responded: 'Yes, I am.'

Numerous media outlets, following up on the story, quoted the mystery diner from the pages of the Post. But in later editions online, the Post inexplicably dropped all mention of the diner's serendipitous discovery, instead saying that Maxwell was merely surprised to have been found.
Apparently, the Daily Mail was tipped off the by memesters at 4chan.

They noticed blatant photoshopping in the pictures and inconsistencies in signage in the background in a series of threads on Saturday.




The Daily Mail is reporting Maxwell is living in Massachusetts with her boyfriend Scott Borgerson but for all we know she could have already fled the country to Tel Aviv.

The FBI, which waiting until last week to raid Epstein's "pedophile island," seemingly hasn't lifted a finger to arrest her.


The Daily Mail also revealed Tuesday that one of the mystery women seen leaving Epstein's apartment "is the activist daughter of former Australian prime minister Paul Keating," Katherine Keating.


Epstein also allegedly had 12-year-old triplets flown in from France by Next Top Model scout Jean Luc Brunel as a "birthday present" to abuse.


From The Daily Mail:

Brunel allegedly acquired illegitimate visas for underage girls from foreign countries and Epstein housed them at his brother's apartment in Manhattan.

'Jeffrey and Brunel would charge them for rent, forcing them to work for them selling their bodies for money, nude pictures, and even pornography,' Giuffre said in the suit.
The Wall Street Journal reported last week that the source of Jeffrey Epstein's brother Mark Epstein's wealth "is also a mystery."


The Daily Beast and Business Insider both reported that the former Prime Minister of Israel and head of Israeli Military Intelligence, Ehud Barak, would "often" crash at Jeffrey Epstein's apartment building in New York's Upper East Side which is majority-owned by his brother Mark.


The Daily Caller connected Adam Schiff and Debbie Wasserman Schultz to Mark Epstein's strange foreign policy think tank earlier this month.


The New York Post reported Monday that Jeffrey Epstein allegedly signed a will two days before his alleged death and court records indicate his "only potential heir was his brother, Mark Epstein."

They claim "the will adds that Mark only had a claim to his brother's extensive holdings if Jeffrey hadn't left behind the document."

All they allegedly know is his money has been hidden in a trust Jeffrey created called "The 1953 Trust."


Follow InformationLiberation on Twitter, Facebook, Gab and Minds.