FBI Agents Raid Jeffrey Epstein's 'Pedophile Island' After His Alleged 'Suicide'
Chris Menahan
InformationLiberation
Aug. 12, 2019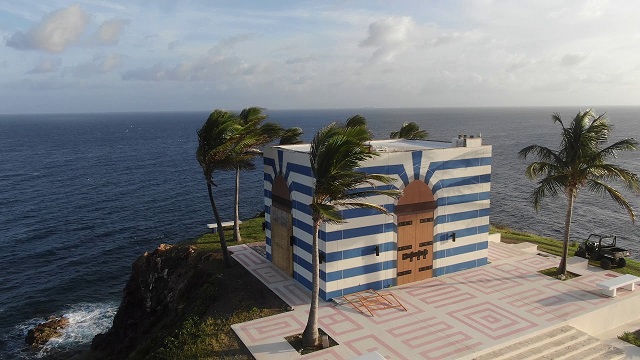 Does anyone think this is to gather evidence rather than seize and destroy it?

From The Daily Mail:

FBI agents were seen raiding Jeffrey Epstein's private US Virgin Island, which has been dubbed 'Pedophile Island', as the sex trafficking probe around the now deceased billionaire intensifies, as exclusive DailyMailTV footage shows the search being carried out.

A large group of FBI officers were seen disembarking speedboats at the pier of Little St James on Monday morning and driving around on golf carts after the 66-year-old was found dead by suicide in his New York jail cell early on Saturday morning.
Other officials with 'FBI' lettering on clear display were later seen overlooking the crystal blue sea from the top of Epstein's remote luxury home off the coast of St Thomas.

The search comes after 2,000 pages of documents detailing the lurid allegations of his sexual abuse of underage girls were unsealed to the public on Friday, adding more fuel to the fire of the government's case of sex trafficking against Epstein.
They could have done this raid over a decade ago based off the public evidence.

We already know Epstein reportedly worked as an FBI informant to get a sweetheart deal on the first go-around. He allegedly informed on two Bear Sterns executives -- both of which were acquitted.

Odds are overwhelming these FBI raids are to tie up loose ends and make sure any blackmail files he may have had never see the light of day.

RELATED: Drone Footage Shows Electronics 'Removed' From Jeffrey Epstein's House Before FBI Raid

Follow InformationLiberation on Twitter, Facebook, Gab and Minds.