Tariff Threat Working? Mexican Soldiers, Armed Police Blocking 'Hundreds' Of Migrants At Border
Chris Menahan
InformationLiberation
Jun. 06, 2019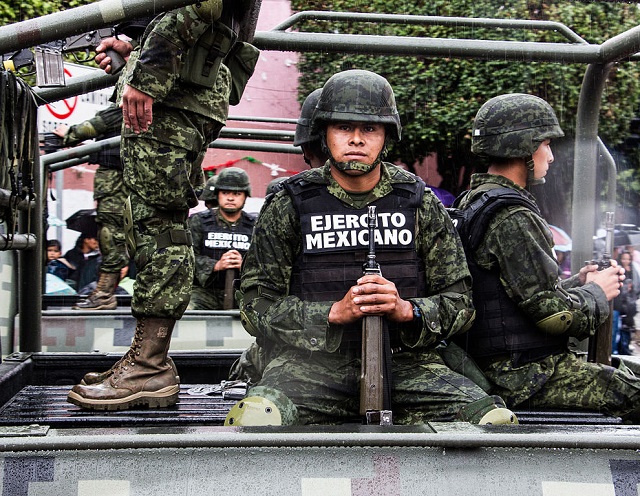 President Donald Trump's threat to put tariffs on Mexico unless they stop aiding the illegal invasion of our southern border appears to already be producing fruit.


From Reuters:

Mexican soldiers, armed police and migration officials blocked hundreds of migrants after they crossed the border from Guatemala in a caravan into southern Mexico on Wednesday, and detained dozens of them, a witness from a migrant aid group and an official said.

The Mexican response in the border town of Metapa, which included dozens of soldiers, marked a toughening of the government's efforts to curb the flow of mainly Central American migrants, said Salva Cruz, a coordinator with Fray Matias de Cordova.

"That many sailors and military police, yes, it's new," Cruz said, by WhatsApp, from Metapa, in the southern border state of Chiapas, where the vast majority of migrants from Central America cross into Mexico. [...]

Migration officials detained 350 to 400 people, the official said, noting that federal police and agents from the National Guard were present. Mexico's government recently created a militarized police force called the National Guard made up of soldiers and federal police.
As Tucker Carlson noted last night, Republicans are working feverishly to sabotage this effort.

[Header image by Tomas Castelazo, Wikimedia Commons.]

Follow InformationLiberation on Twitter, Facebook, Gab and Minds.