Big Tech Stocks Dive As Facebook Faces Threat Of Antitrust Probe
Chris Menahan
InformationLiberation
Jun. 03, 2019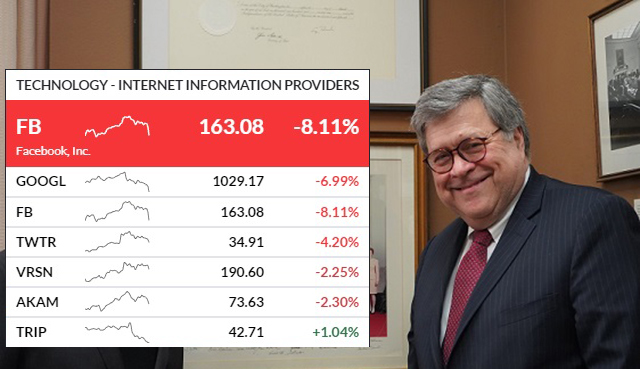 Attorney General William Barr is showing himself to be the best cabinet pick President Trump ever made.

From The New York Times, "Big Tech Antitrust Scrutiny Extends to Facebook and Apple":

Apple and Facebook are confronting a new wave of government scrutiny, as regulators have decided that the Justice Department will oversee antitrust complaints about Apple and the Federal Trade Commission will oversee complaints about the social network, according to two people with knowledge of the matter.

The oversight is part of a broader effort by the Justice Department and the F.T.C. to divide up antitrust enforcement duties for many of the industry's biggest companies, including Google and Amazon. Regulators appear interested in Google's advertising and search business. Some consumer groups and vendors argue that Amazon blunts competition.

The divvying of antitrust enforcement does not mean that the agencies have opened official investigations. But the moves illustrate the growing discomfort by American regulators and some politicians with the enormous power that a handful of Silicon Valley's businesses wield.
Big Tech stocks all took a dive after the news came out and Amazon fell 5%: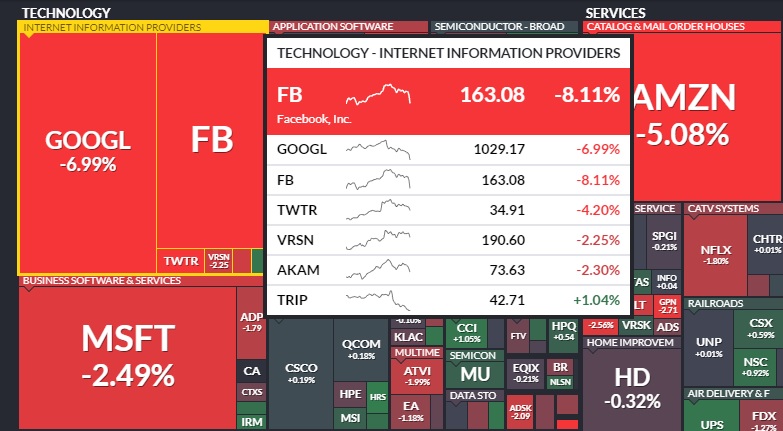 Barr needs to follow through and not cave on this like Trump did, possibly in exchange for his daughter getting a fancy "Internet Freedom Award."


All these Big Tech companies are effectively monopolies with an outrageous amount of power and they openly collude together to silence dissidents.

It really doesn't matter how you go after them, there's dozens of ways, what's important is that you just put the pressure on them the same way they're putting the pressure on us.

While the ideal situation would be for a new regulation to declare these social media giants public utilities operating as a public square which must respect the First Amendment, just going after them with antitrust is good start (there's no reason you can't do both).

The technology field was really flourishing over the past decade but lately it's been totally stagnant as Facebook and Google keep buying up all their competitors and shutting out their upstart competition as they've done with Gab.

Standard Oil at the height of its power allegedly controlled 91% of oil refineries, Google right now controls 91% of all search.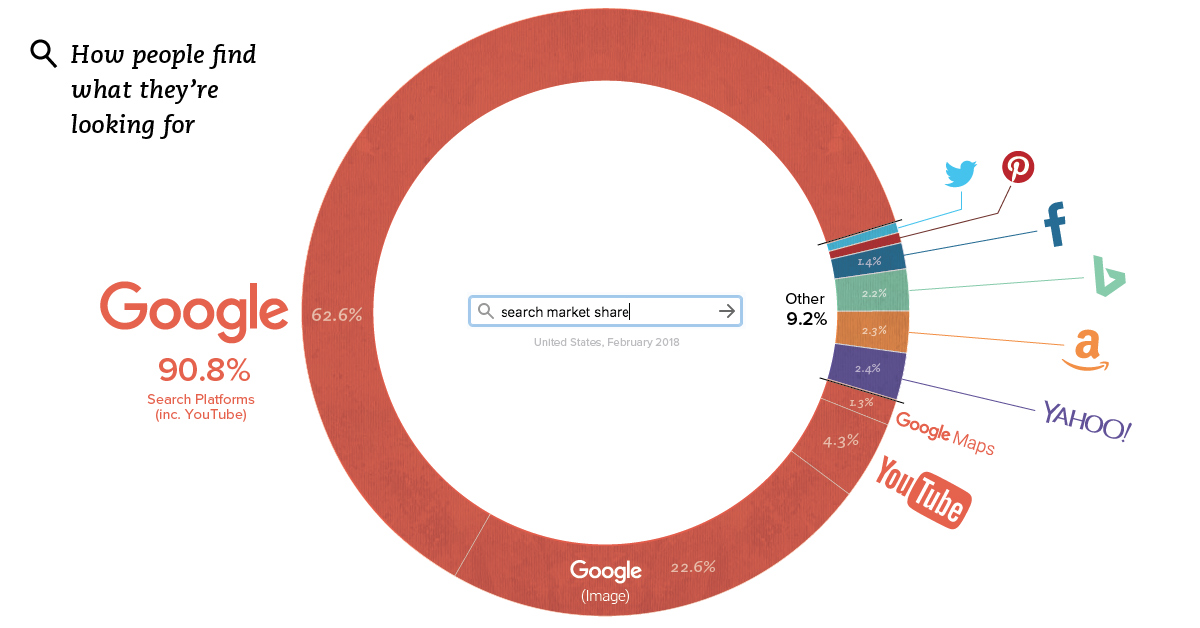 They're actively using their power to shut down the free press, shut down free speech online and interfere in our elections.

I've been saying for over a year now Trump needs to go after these companies the same way the Obama administration went after the coal industry. The precedent has already been set. Make them live up to the rules they set.

Follow InformationLiberation on Twitter, Facebook, Gab and Minds.