Big Tech Lobbying Group Gives Ivanka Trump '2019 Internet Freedom Award,' Nancy Pelosi 'Lifetime Achievement Award'
Chris Menahan
InformationLiberation
May. 23, 2019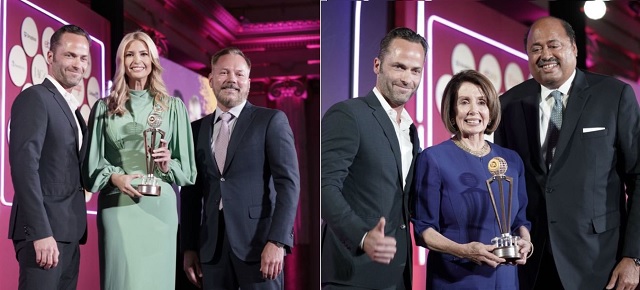 The Internet Association, a Big Tech lobbying group founded by Google, Amazon, Ebay and Facebook, presented awards to President Donald Trump's daughter Ivanka Trump and House Speaker Nancy Pelosi at a fancy gala in Washington DC on Wednesday.


In a statement sent out last month, the Internet Association wrote:

Internet Association To Honor House Speaker Nancy Pelosi And Advisor To The President Ivanka Trump At Sixth Annual Charity Gala

Washington, DC – Internet Association (IA) today announced that Speaker Nancy Pelosi and Advisor to the President, Ivanka Trump will be honored at Internet Association's Sixth Annual Charity Gala on May 22, 2019. Speaker Pelosi will be presented a Lifetime Achievement Award and Ms. Trump will receive the 2019 Internet Freedom Award.
IA sent out these tweets on Wednesday after their fancy gala:



They sent these two out on Monday:



Perhaps this gives us a clue as to why President Trump has done nothing to fight back against Big Tech censoring all his supporters.

These companies hate President Trump (despite him foolishly giving them massive tax cuts) and hate everyone who helped get him elected.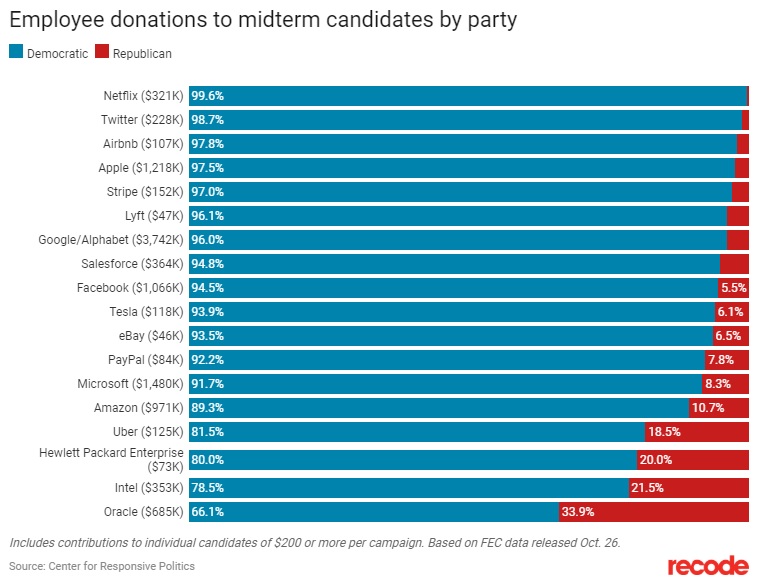 They're literally reengineering the entire internet to censor everyone who helped him get elected and prop up the establishment media and their fake news industrial complex. Odds are their rigging threw the midterms to Democrats.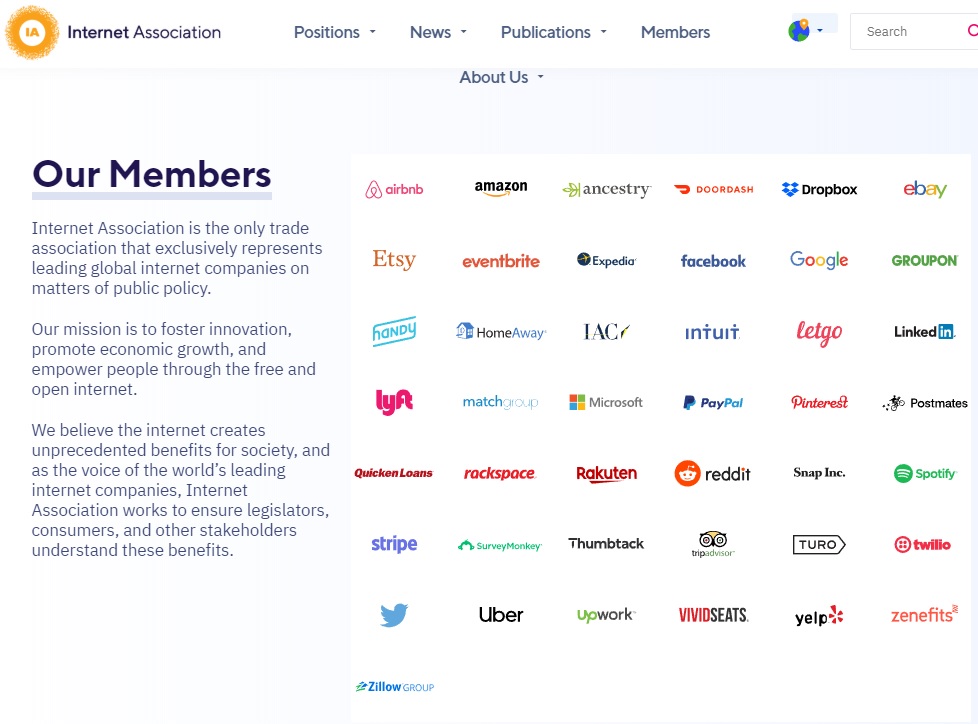 While Ivanka Trump is shamefully accepting their awards while grinning from ear to ear, MAGA 2.0 Republican Senator Josh Hawley was calling for the social media giants which profit off "addiction" to be shut down entirely:


Just before their award show for princess Ivanka and Nancy Pelosi, the IA tweeted out this garbage attacking Hawley for telling it like it is:


Note, their idiotic response acts like Hawley is against "the internet" entirely rather than just their parasitic social media spy-networks which profit off addiction and selling our data.

According to these smear merchants, that means he wants to hurt grandma!

As Hawley wrote in his column:

Social media consumers are getting wise to the joke that when the product is free, they're the ones being sold. But despite the growing threat of consumer exploitation, Washington still shrinks from confronting our social media giants.

Why?

Because the social giants have convinced the chattering class that America simply can't do without them. Confront the industry, we're told, and you might accidentally kill it -- and with it, all the innovation it has (supposedly) brought to our society.

Maybe. But maybe social media's innovations do our country more harm than good. Maybe social media is best understood as a parasite on productive investment, on meaningful relationships, on a healthy society.

Maybe we'd be better off if Facebook disappeared.
The biggest mistake Trump ever made was allowing Ivanka and Jared into the White House so they could humiliate our country and derail his presidency.

Follow InformationLiberation on Twitter, Facebook, Gab and Minds.