Dutch Asylum Minister Resigns After Getting Caught 'Hiding' Asylum Seekers' Crime Rates
Chris Menahan
InformationLiberation
May. 22, 2019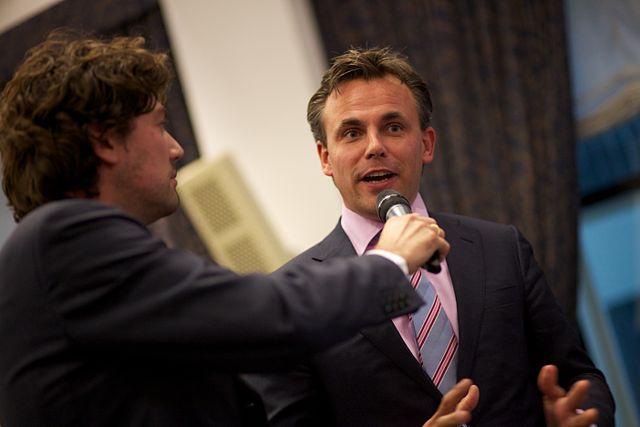 The Netherlands' asylum minister Mark Harbers resigned on Tuesday after it came out that he "hid" the number of asylum seekers suspected of serious crimes from a crime report, Dutch News reports.

From DutchNews.nl:

The figures, which were published last week, included suspicions of rape (4) and murder (31) under the heading 'other'. Harbers was then accused of attempting to hide the figures.

During Tuesday evening's debate Harbers said that the ministry had been warned not to come up with a top 10 crimes for which asylum seekers were suspects because that meant serious crime would be hidden.

However, civil servants had not taken that advice, Harbers said. Asked why the ministry again had failed to report the true extent of the potential involvement of asylum seekers in crime, Harbers said civil servants were worried that the figures would lead to confusion.
The public were told Europe was bringing in "doctors and engineers" to "pay their pensions," so no doubt the reality of the situation would lead to much confusion.

Last week's report showed 'fake' asylum seekers who come from so-called safe countries, namely Morocco and Algeria, were responsible for almost half the 4,600 incidents requiring police intervention.
Liberal egalitarianism requires that the public be fed a host of lies to go along with the program.

Notice how these innocuous headlines on the story make it seem as though Harbers' wrongdoing could have been producing a racist crime report on asylum seekers.





(The Washington Post article is a syndicated report from the Associated Press.)

In Sweden, where similar lies are fed to the public to keep them in line, police were ordered in 2016 to stop releasing the race and nationality of criminal suspects "to avoid being branded racist."

In 2017, Sweden's "most experienced police investigator," Peter Springare, after 47-years on the force hit his breaking point and posted a detailed rant to Facebook explaining how migrants are responsible for almost all crime in his country.

Springare was hailed as a "people's hero" by the public but threatened with prosecution by the state.

Follow InformationLiberation on Twitter, Facebook, Gab and Minds.