Five-Yr-Old Boy Thrown From Mall Of America Balcony by 24yo Man Is Fighting to Survive: Report
Chris Menahan
InformationLiberation
Apr. 15, 2019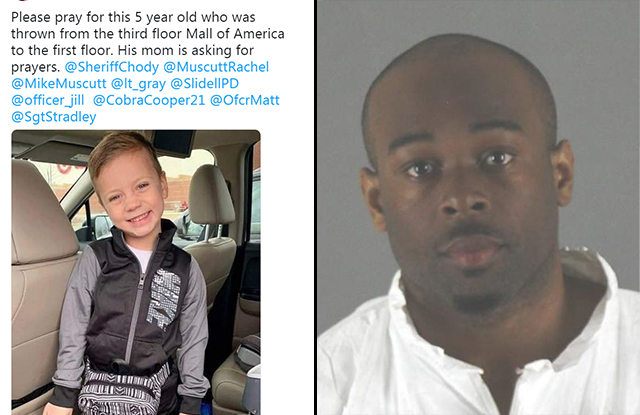 A five-year-old boy named Landen who was snatched from his mother and thrown nearly 40 feet off a balcony at the Mall of America by a convict with multiple priors is "continuing to fight his courageous battle," according to his family.



From WCCO:

The family of a 5-year-old boy thrown from a Mall of America balcony says he is "continuing to fight his courageous battle."

Police say he fell nearly 40 feet after a man threw him off the balcony Friday.

[...] As of 10 p.m. Sunday, more than $500,000 has been raised for the 5-year-old named Landen. A family friend posted in the GoFundMe campaign Sunday morning to thank people for their donations and prayers.
The family's statement reads:

Thank you so much everybody for your continued support through donations and prayers! We are all completely overwhelmed with the love and support that has come our way during this tragic time. The family has asked for continued privacy during this time, but we want to keep everybody updated to how Landen is doing. He had a peaceful sleep and is still continuing to fight his courageous battle, he's a strong survivor! No other significant updates at this time, but please continue to keep him in your prayers. We will continue to keep updating as we can. Thank you all and God bless!
WCCO reported on Friday that Emmanuel Deshawn Aranda has multiple past convictions:

Aranda, who is being held on suspected attempted homicide, had been banned from Mall of America in the past, and was charged and convicted of misdemeanors in two separate incidents at the mall in 2015. In July of that year, Aranda was charged with causing damage inside stores, throwing items off of a balcony to a lower level and resisting arrest. Aranda was then charged in October of that year for throwing a glass of water and a glass of tea at a woman inside of Twin City Grill after she refused to buy him food.

Aranda was also charged in August of 2015 with destroying computers in a north Minneapolis library. According to the criminal complaint, Aranda told officers that "he has some anger issues," and that, "it does not happen all the time."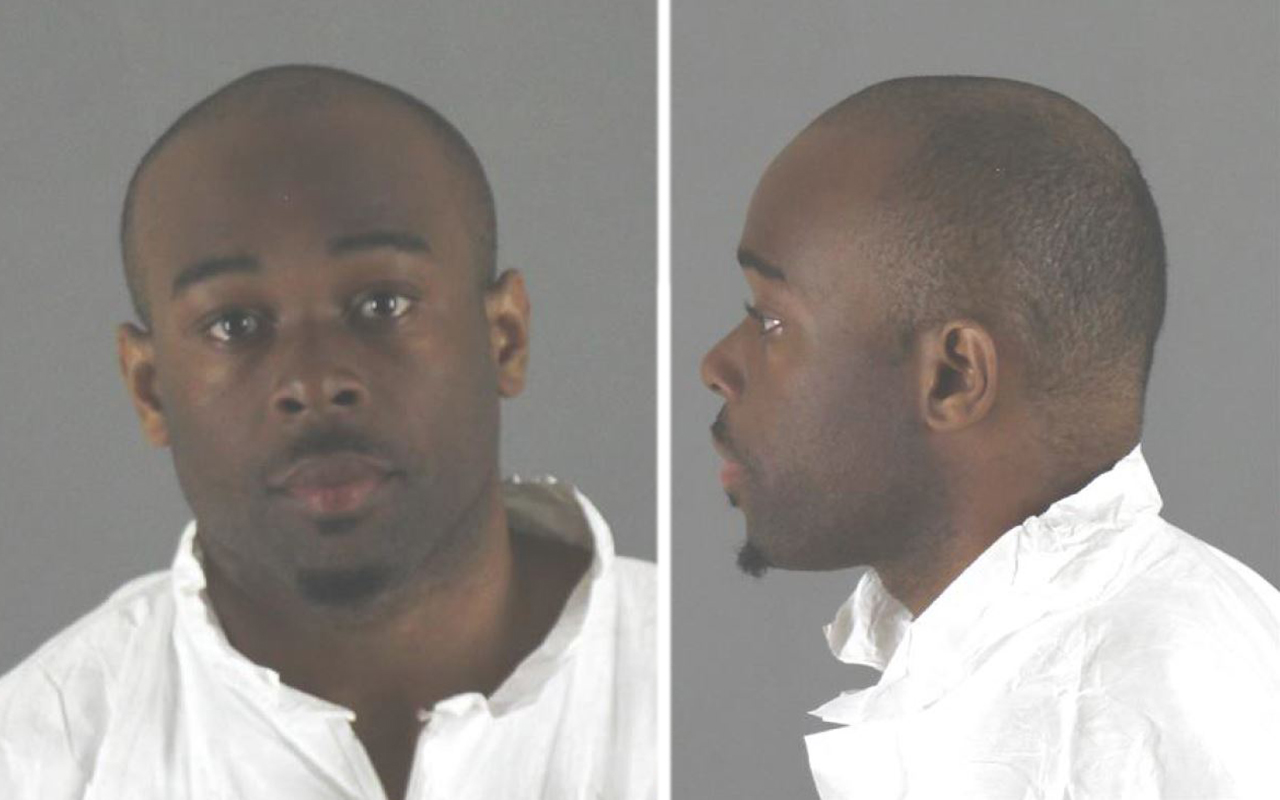 The police department is working with the Hennepin County Sheriff's Office crime lab to investigate the incident, and they are also working with the mall to determine if any surveillance video exists of the incident.

Emergency crews could be seen performing CPR on the child in the southeast corner of the mall. A large amount of blood was on the floor.
I wonder why the media is ignoring this story?

Follow InformationLiberation on Twitter, Facebook, Gab and Minds.