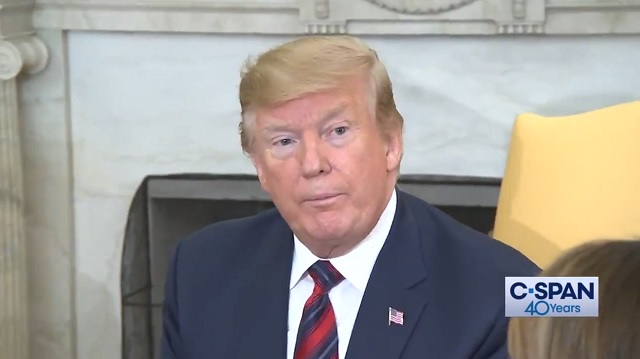 President Trump responded to a question about Wikileaks on Thursday by saying he knows "nothing" about the organization.

Trump was asked by a reporter, "Do you still love Wikileaks?"

He responded: "I know nothing about WikiLeaks. It's not my thing. I know there is something having to do with Julian Assange, I've been seeing what happened with Assange, and that will be a determination mostly by the Attorney General... I know nothing really about him, it's not my deal in life."


Quite a funny reaction from a man who claims to care more about "loyalty" than anything else.

There's really no question Wikileaks' drops exposing Hillary Clinton helped him win the election.


It reminds me of the way he turned on Ann Coulter for daring to ask him to fulfill his campaign promises.


Follow InformationLiberation on Twitter, Facebook, Gab and Minds.