Sandmann's Lawyer: 'Nathan Phillips Will Be Sued' For 'Well Documented' 'Lies And False Accusations'
Chris Menahan
InformationLiberation
Feb. 11, 2019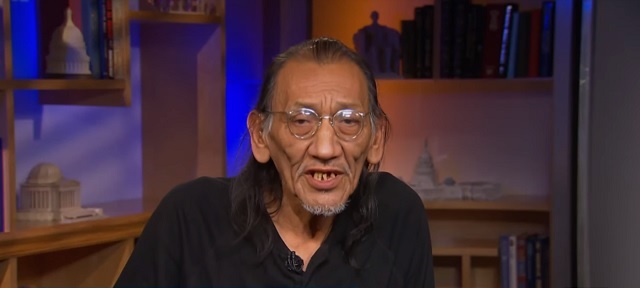 Judgement day is coming.

From LifeSiteNews:

One of the attorneys representing Covington High School student Nick Sandmann and his parents confirmed to LifeSiteNews that Native American activist Nathan Phillips, and some of the others who have received notices from the attorneys, "will be sued."

Lin Wood, an Atlanta-based lawyer, told LifeSite yesterday that Phillips' "lies and false accusations" against Sandmann and the other Covington students are "well documented."

He also said they would be filing the first round of lawsuits "within two weeks." Todd V. McMurtry, a Ft. Mitchell, Ky attorney, is also representing Sandmann and his parents. Doug Schloemer, a Ft. Mitchell, Ky attorney, represents a number of other students and Robert Barnes, a California attorney, is also representing families and students of Covington High School.

The legal action by Sandmann's attorneys is ramping up after notices demanding preservation of evidence for possible slander litigation were recently sent out to more than 50 media, dioceses, and celebrities.

Wood told LifeSite that the list of recipients of the notices "continues to grow in number" and that the legal team is "in the process of sending formal written retraction demands in conformity with statutes in states in which litigation may be filed." They expect to advance to the next stage and "file the first round of civil lawsuits within the next two weeks."
It's very clear Phillips lied about this situation from the very beginning and continued to lie again and again and again after the facts came out.



Phillips told the Washington Post right after the incident that the Covington boys "blocked" his way and "wouldn't allow" him "to retreat."

Phillip told The Detroit Free Press: "They were in the process of attacking these four black individuals. I was there and I was witnessing all of this ... As this kept on going on and escalating, it just got to a point where you do something or you walk away, you know? You see something that is wrong and you're faced with that choice of right or wrong."

"There was that moment when I realized I've put myself between beast and prey," Phillips said. "These young men were beastly and these old black individuals was their prey, and I stood in between them and so they needed their pounds of flesh and they were looking at me for that."

As the Free Press reported: "Phillips said he recalled 'the looks in these young men's faces ... I mean, if you go back and look at the lynchings that was done (in America) ...and you'd see the faces on the people ... The glee and the hatred in their faces, that's what these faces looked like.'"

Phillips told CNN he feared the teens may "rip him apart" and "spring" on him.

Around a week after the incident, Phillips again told NBC News he tried to "walk away" from the students and go "past the crowd" but he was "blocked."



He also claimed he heard students chant "build the wall" at him and claimed he saw some videos on the "internets" where you can hear them saying "build that wall."

He lied about these kids to try and get them expelled just like he lied about being a Vietnam veteran for donations.

Follow InformationLiberation on Twitter, Facebook, Gab and Minds.