DC Antifa Dox Home Addresses Of Tucker Carlson & His Brother, Ann Coulter, Sean Hannity & Neil Patel
Chris Menahan
InformationLiberation
Nov. 07, 2018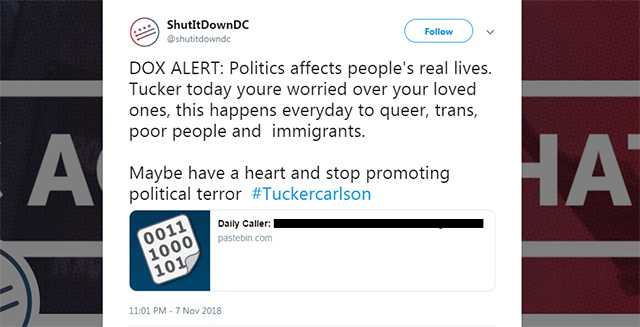 Hours after Antifa filmed themselves threatening Tucker Carlson at his home in DC on Wednesday night, DC Antifa doxed the home addresses of Tucker Carlson, his brother Buckley Carlson, Ann Coulter, Sean Hannity and The Daily Caller's Neil Patel on Twitter.

The Gateway Pundit first broke the story and shared this photo of the dox: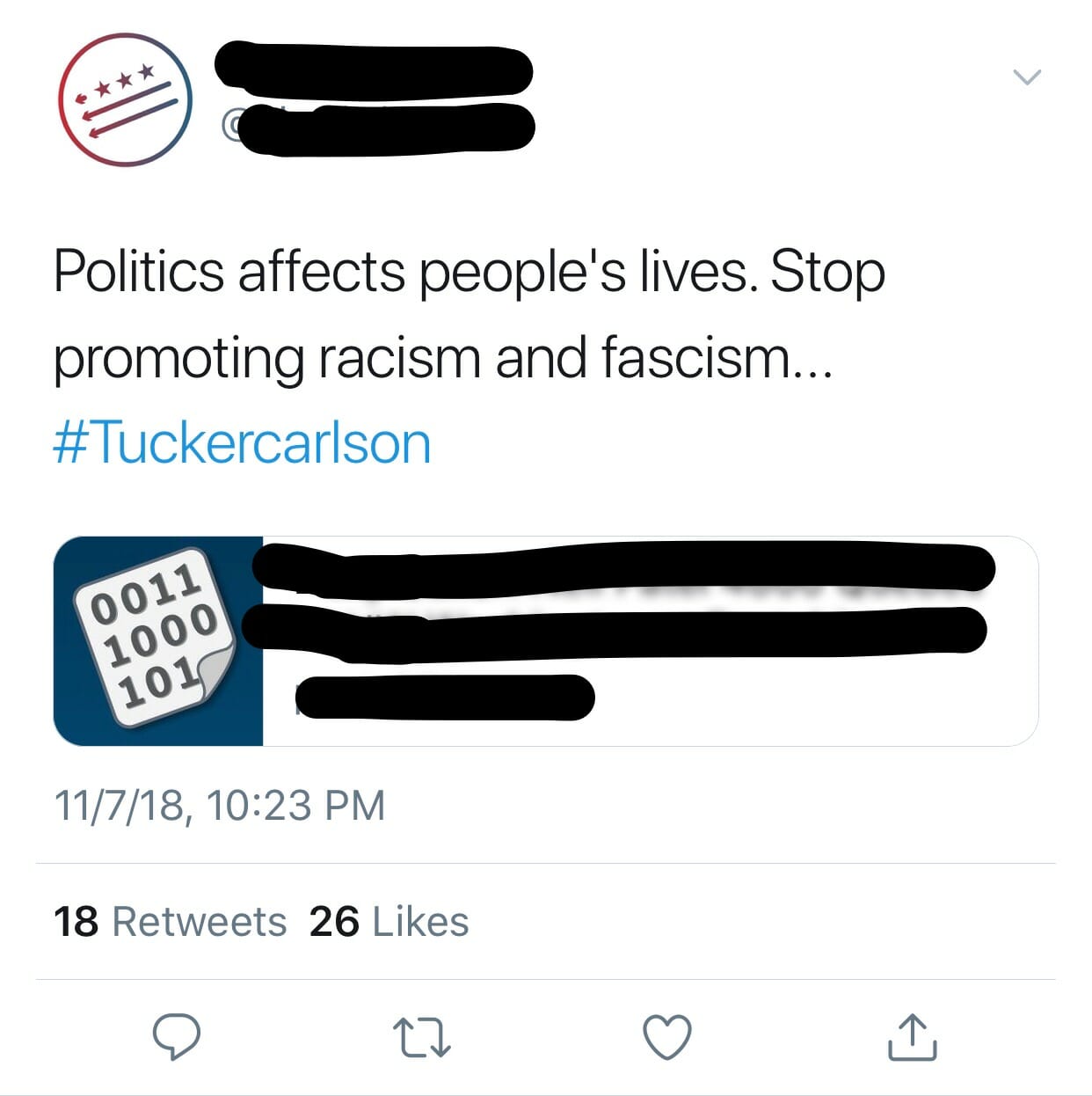 The account, "ShutItDownDC," has almost 4,000 followers and is still active on Twitter.

They deleted that first dox and then posted another, which I captured above, around 40 minutes later. They also deleted the second dox, perhaps to avoid being reported.

The tweet linked to a post on Pastebin with what is allegedly all their home addresses. The Pastebin post is still active.

They followed it up with these threatening tweets: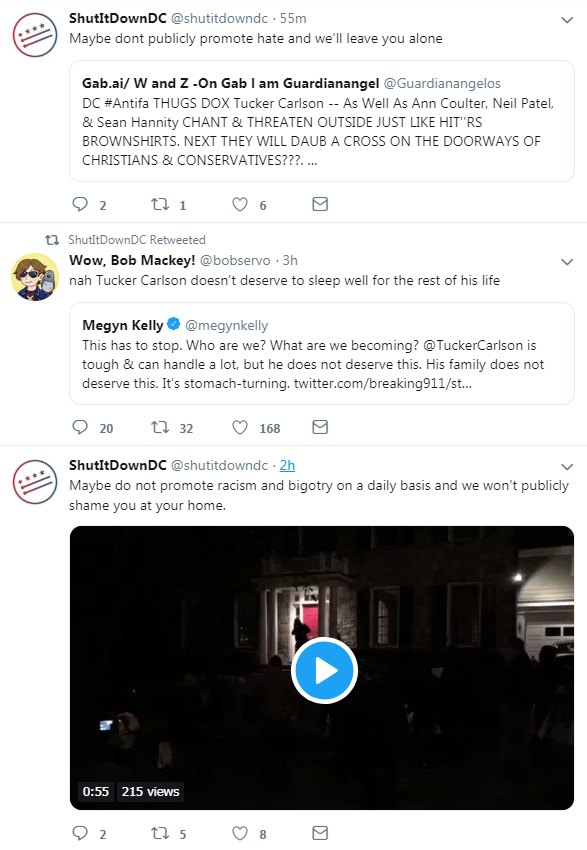 The antifa group "Smash Racism DC," which they appear to be affiliated with, organized outside of Tucker Carlson's home in Washington DC and threatened him saying, "we know where you sleep at night!"



After widespread outrage the tweets were deleted but their Twitter account with nearly 10,000 followers is still up.

The same group harassed Ted Cruz and his wife at a restaurant in DC in September and doxed Gavin McInnes by sharing his phone number and telling their followers to call him and "tell him you love white genocide."

As a reminder, Alex Jones was banned from Twitter for "harassing" a CNN "journalist" by making fun of him at a public hearing on censorship.

Follow InformationLiberation on Twitter, Facebook, Gab and Minds.