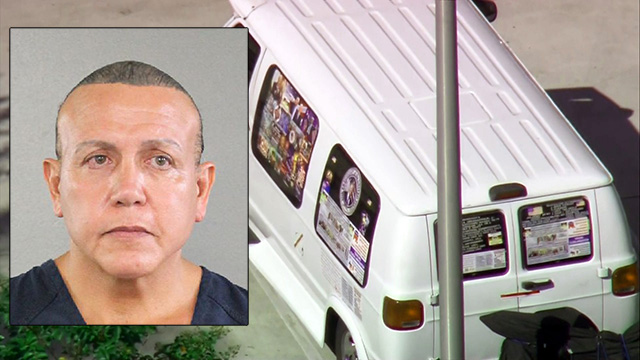 Cesar Sayoc, 56, was arrested Friday in connection with a series of suspicious packages sent to prominent Democrats over the past several days.


From Fox News:

A male suspect was arrested in Florida on Friday morning in connection with the rash of suspicious packages sent to prominent Democrats nationwide, law enforcement sources confirmed to Fox News.

Multiple sources identified the suspect to Fox News as Cesar Sayoc, 56, a former New Yorker who now lives in Aventura, Florida. Several of the packages went through a U.S. postal facility in Opa-locka, which is less than 10 miles from Aventura. He was arrested at an auto parts store in Plantation.

Sayoc, a registered Republican, has a lengthy criminal history in Florida dating back to 1991. He had been arrested and accused of threatening to use a bomb in 2002 and has also been arrested for felony theft and on drug charges.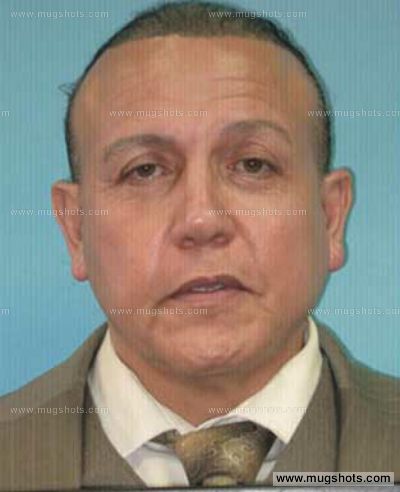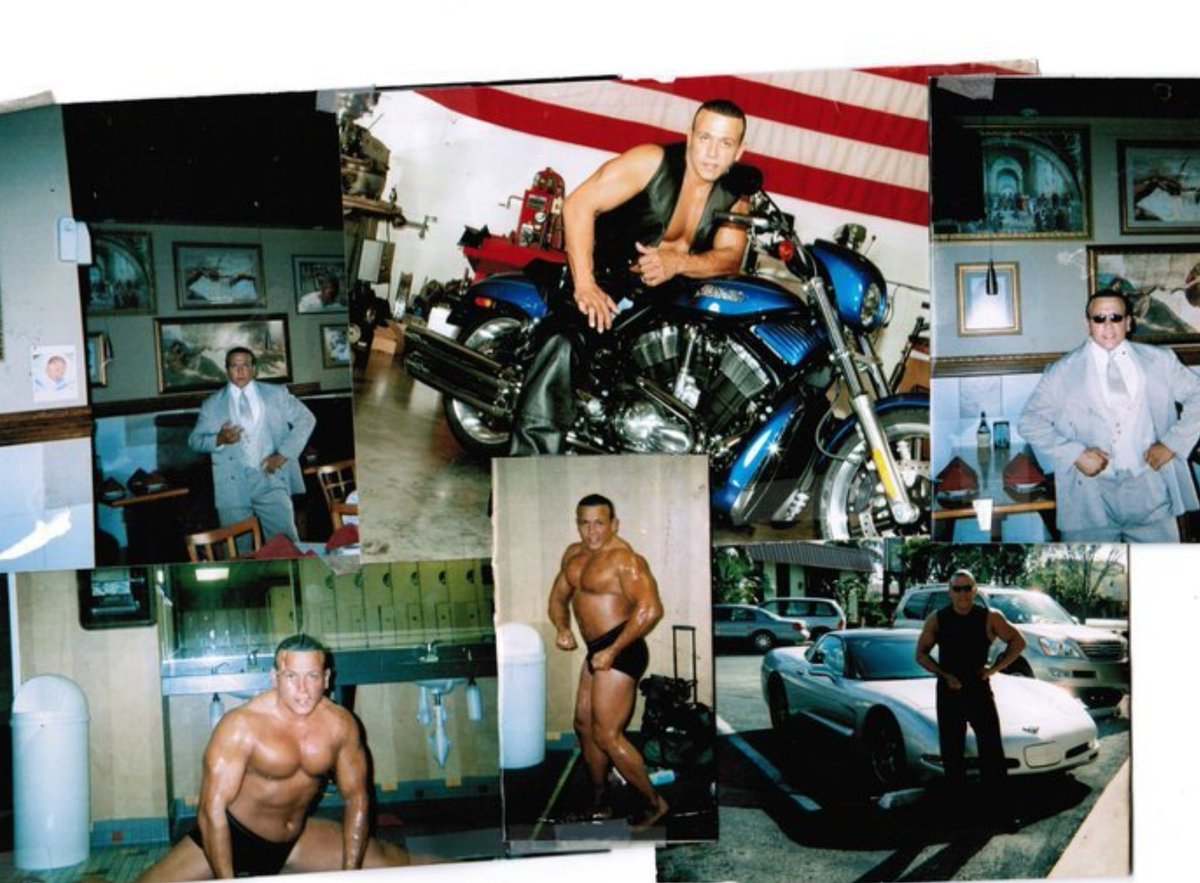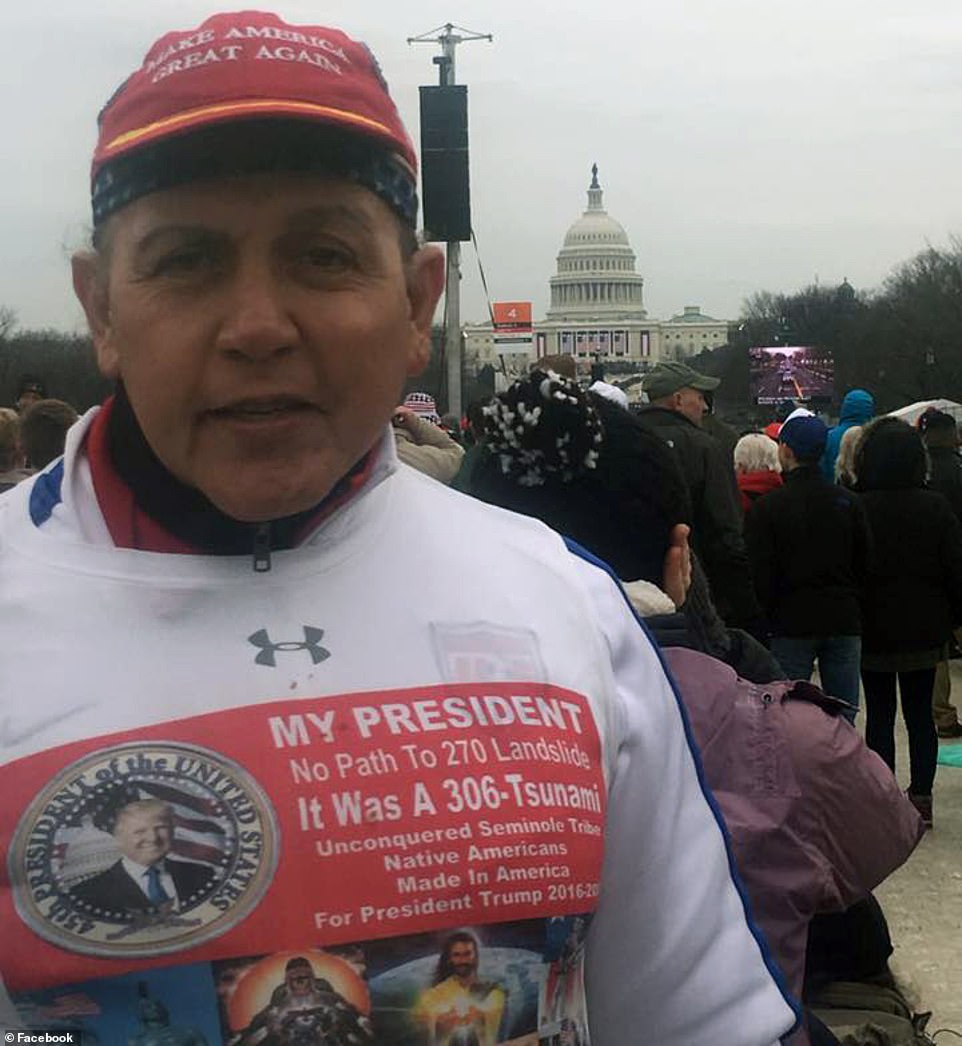 Sayoc's white van, which was plastered with stickers of Trump, the presidential seal and other political signage, was seized by authorities and taken to a secure facility. His social media accounts are also full of him attending MAGA rallies.

President Trump applauded the FBI during remarks Friday afternoon, also decrying the use of violence in the political realm. Trump called the packages and the events of the week "despicable".

"We must never allow political violence to take root in America. We cannot let it happen. And I am committed to doing everything in my power as president to stop it. And to stop it now."
Heavy.com has more on his criminal history:

Sayoc has been arrested several times in Broward County, Florida, dating back to 1991, court records show. His most recent arrest in Broward was in 2014. In 2002, he was charged with making a bomb threat in Dade County, Florida. He was sentenced to one year of probation. Prosecutors agreed to withhold adjudication of the felony charge, meaning it was dismissed after he completed the probation in 2003.

In 1991, Sayoc was charged with third-degree grand theft, a felony. He pleaded guilty that same year and was sentenced to two years of probation. In 1994, his mother sought a domestic violence injunction against Sayoc, court records show.

Sayoc was arrested on drug charges in 2004. He was accused of possession and sale of steroids, along with possession of a controlled substance without a prescription, tampering with evidence, filing fraudulent tax returns, criminal use of personal ID info and possession or unlawful issue of a driver's license. He pleaded guilty that same year and was sentenced to 18 months of probation.

In 2013, Sayoc was charged with battery and third-degree grand theft, a felony. He pleaded guilty in 2014 and was sentenced to probation. In 2009, Sayoc was charged with operating without a valid license, not having insurance and not having a tag light and was fined after pleading guilty to the misdemeanor charges. In 2014, Sayoc was arrested on a petit theft charge and violation of probation. He was sentenced to 30 days in jail.

Sayoc filed for bankruptcy in 2012 and was not married at the time. He was working as a store manager at a supermarket in Hollywood, Florida, at the time. He was also arrested on theft charges in Dade and Palm Beach counties in 1992 and 2015.
Sayoc's made-for-tv van is covered with what appears to be brand-new GOP stickers and a picture of Trump: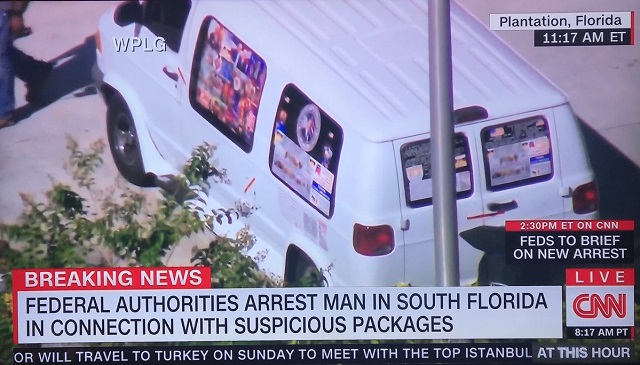 These are allegedly photographs of his made-for-tv van: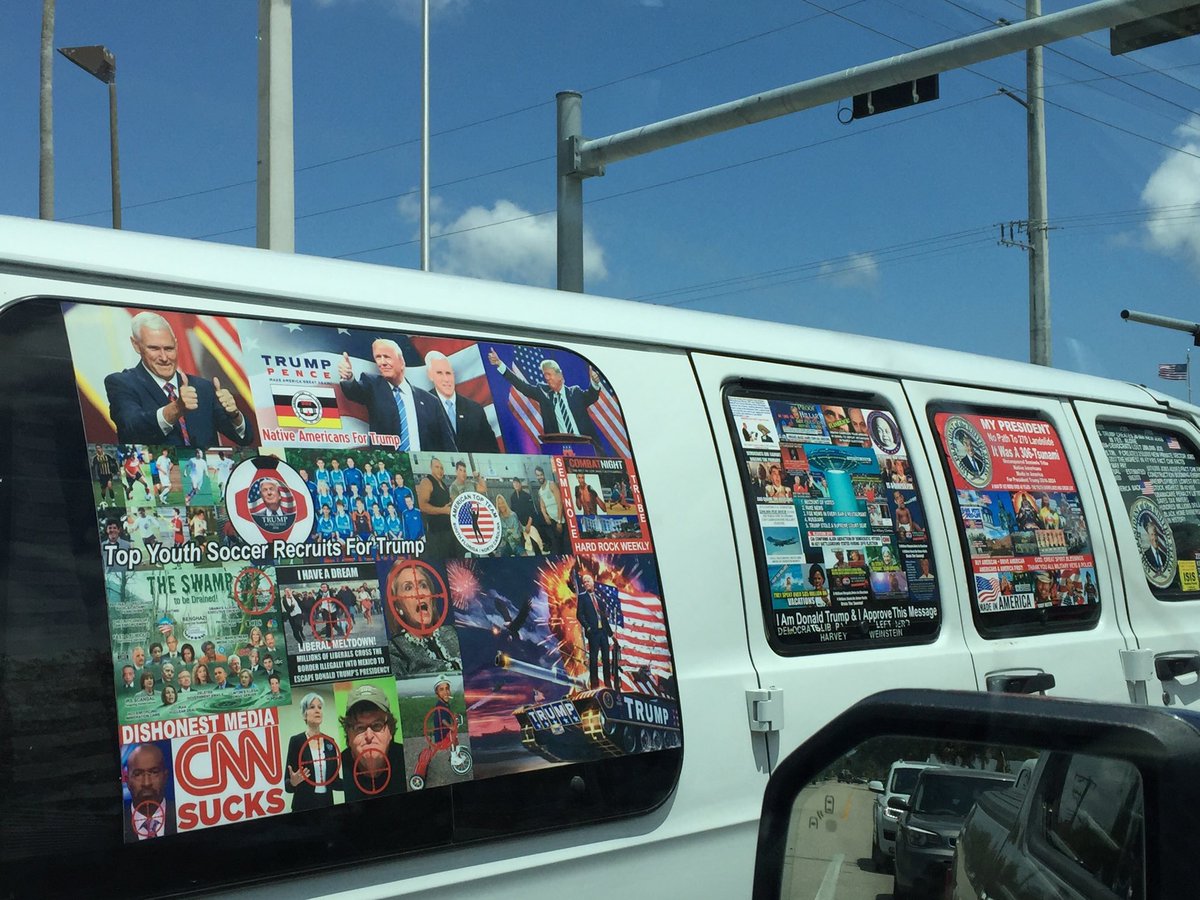 It says "Native Americans For Trump" at the top left and on social media he said he's a member of the Seminole Tribe of Florida.

Accoridng to The Washington Post, his cousin said Sayoc's father is Filipino and his mother is Italian.

Additionally, "the Seminole Tribe of Florida, Seminole Gaming and Hard Rock International said they could find no evidence to support" his alleged membership in their group.



Note, it appears large stickers with white backgrounds were added sometime in between when the above pictures were taken and today's arrest.

He has several businesses with "Native American" in the title.



His LinkedIn page is full of largely incoherent gibberish which may indicate he's mentally ill: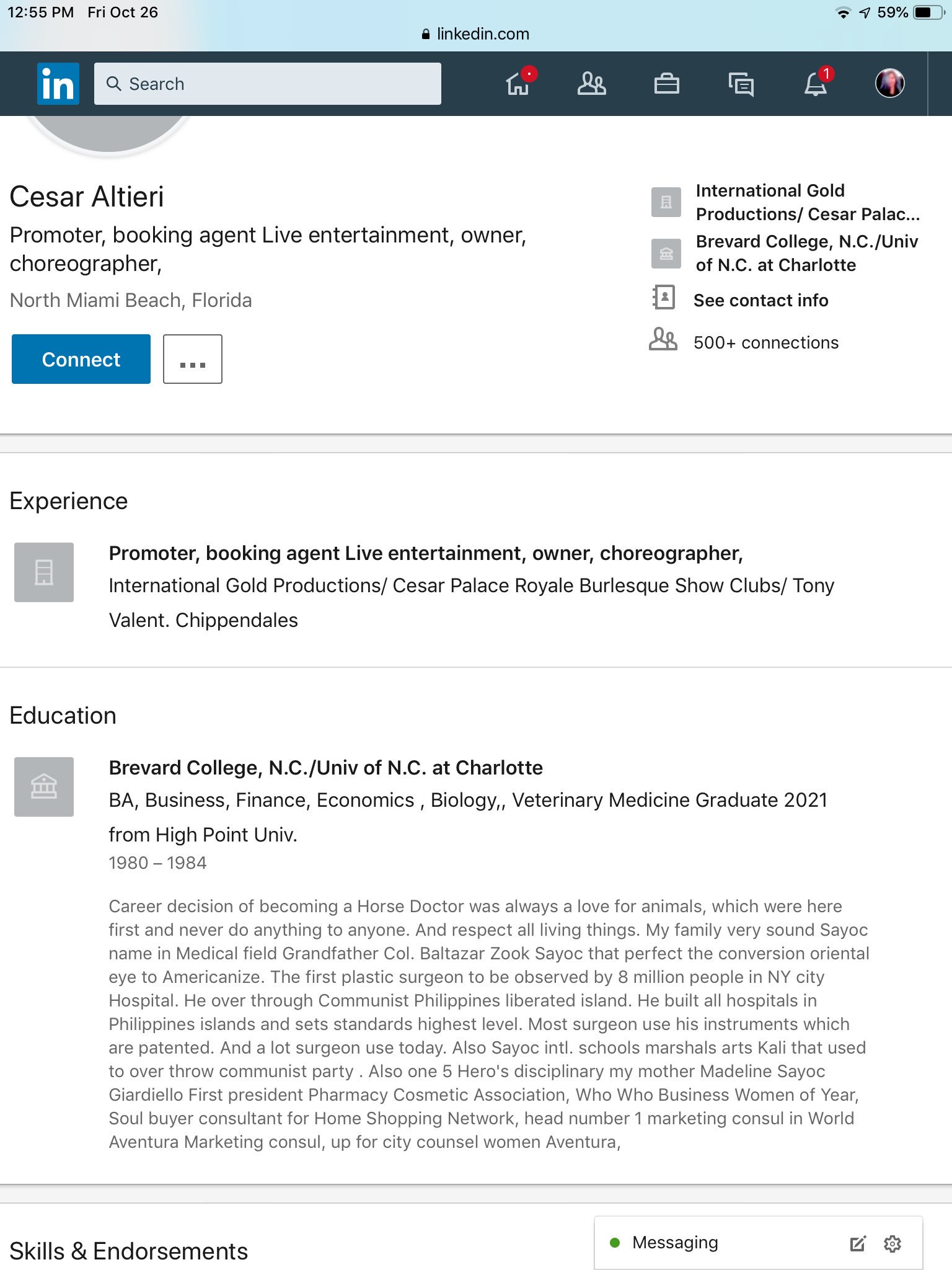 He has a rich criminal history:


President Trump condemned the attack on Friday shortly after the arrest while speaking at the Young Black Leadership summit.



"It's an incredible job by law enforcement, and we have carried out a far-reaching federal and local and state investigation to find the person or persons responsible for the events," President Trump said.

"These terrorizing acts are despicable, and have no place in our country. No place. I have instructed authorities to spare no resource or expense in finding those responsible, and bringing them to swift and certain justice," he said.

"We will prosecute them, him, her, whoever it may be to the fullest extent of the law."

Just minutes before he noted how convenient the whole story was on Twitter:



Lou Dobbs also openly questioned the event in a since-deleted tweet: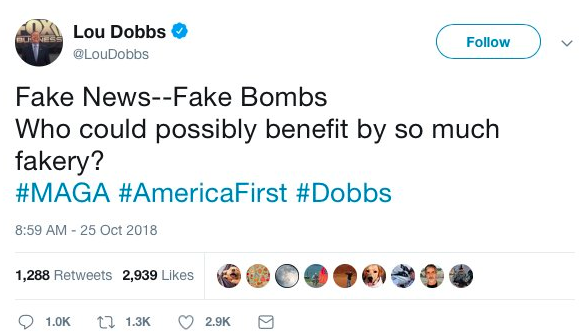 Sayoc is accused of sending out 12 mail "bombs" and yet not one detonated.

The New York Times reported Wednesday that bomb technicians who studied the device sent to CNN said it "had hallmarks" of a "fake explosive" of "the kind more typically depicted on television and in movies, rather than devices capable of detonating."


As the New York Times reported:

None of the devices harmed anyone, and it was not immediately clear whether any of them could have. One law enforcement official said investigators were examining the possibility that they were hoax devices that were constructed to look like bombs but would not have exploded.

[...]A digital clock was taped to the middle of the pipe, a feature that experts say is typically shown on fictional bombs in an attempt to ratchet up dramatic tension, but unnecessary in real life.

In fact, bombmakers generally avoid attaching visible clocks to their devices to keep from tipping off their targets about when the bombs are set to explode.
CNN reported similar on Friday:

The presence of what is believed to be pyrotechnic powder is one reason why authorities consider them to be potentially destructive, though it appears they were handled through the postal system — where they were jostled and moved — without any explosion.

Outside experts have pointed to the lack of a triggering mechanism, suggesting they were never meant to explode.

"Whoever is doing this is just trying to elicit a fear or disrupt something," said Ryan Morris, founder of Tripwire Operations Group, a company that provides explosives training to law enforcement and military officials. He had examined images of the devices sent to Soros and to CNN's New York offices.

"There are a multitude of more sophisticated methodologies that would have worked if they really wanted this to work," he added.
WSAZ also reported similar on Thursday:

A local bomb expert tells us he's fairly confident that the bombs sent coast-to-coast are hoax devices, although still capable of doing very real damage.

Retired Capt. Kelly Mayer believes the bomber will be identified very soon.

Mayer retired after 23 years on the job as an FBI-certified bomb technician and firefighter.

"It's disturbing, clearly someone has a political aim," Mayer said. "They have a grievance and they're a dangerous person."

But from the photos and X-rays that have been released so far, particularly with the one sent to CNN, he's "fairly confident that they're hoax devices."

That's because the devices are missing two key components to make it a true explosive device: an external battery and an initiator to trigger the explosion.
The alleged exact clock on the "bomb" sent to CNN is an over-sized car clock without an alarm function, which is needed to trigger a detonator.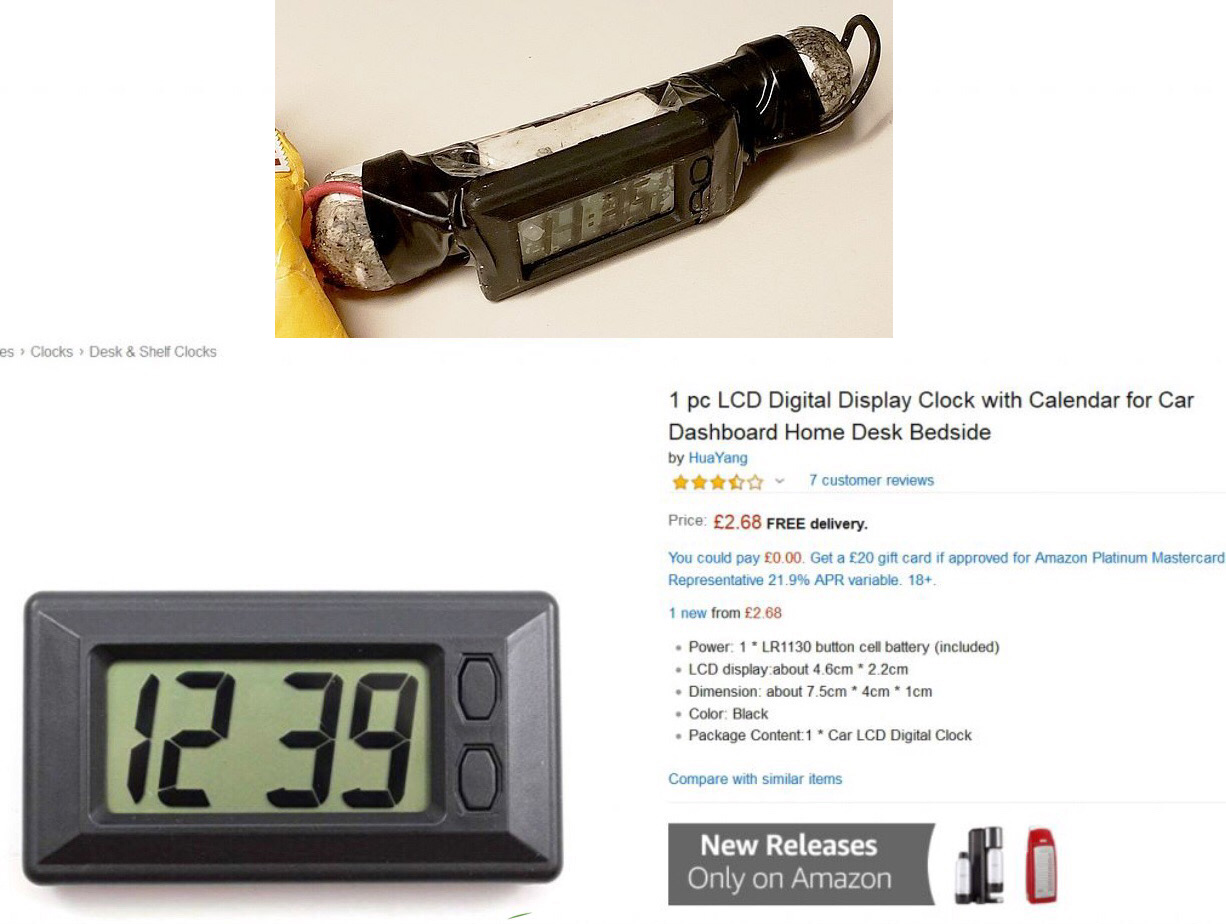 All 12 of these so-called "bombs" failed to detonate and there's no indication they were made to do so.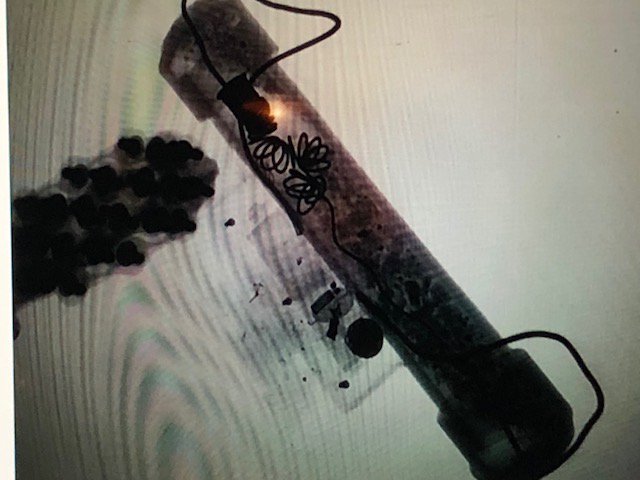 The AP reported Wednesday night: "A law enforcement official says tests have determined that a powder found inside an envelope delivered to CNN along with a pipe bomb was harmless."

As Sayoc was arrested in Florida, it leaves open the question of who allegedly "hand delivered" his packages.



While the fake news media will be hyperventilating over this incident in which thankfully no one was hurt, they'll completely ignore the fact it was just one year ago when a Bernie Sanders supporter and Rachel Maddow fan shot up Republican Steve Scalise and many others at a congressional baseball practice in Alexandria: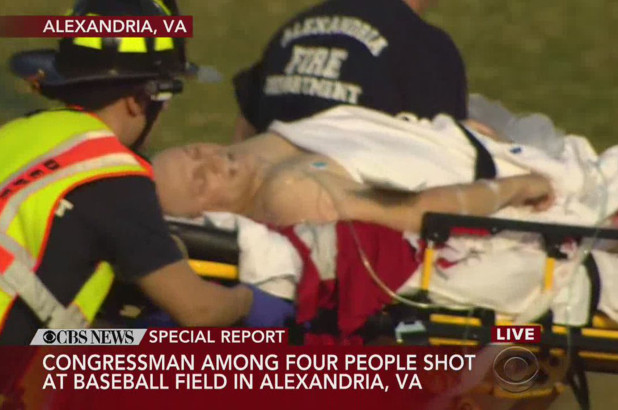 Do not let any of this discourage you from voting. It should encourage you do to the opposite and get all your friends and family to the polls to vote Republican down the line. The entire establishment is desperate to suppress Republicans' Red Wave as seen by our solid turnout in early voting and we cannot let them succeed!

[Post will be updated repeatedly as new information comes out.]

Follow InformationLiberation on Twitter, Facebook, Gab and Minds.