KAVANAUGH DELIVERS: Defends Law Saying U.S. Can Deport Criminal Immigrants For Past Crimes
Chris Menahan
InformationLiberation
Oct. 10, 2018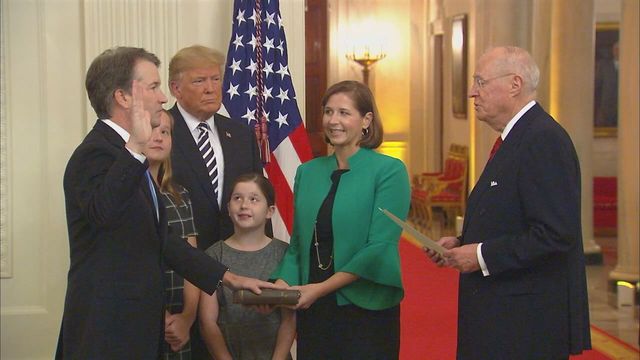 Judge Brett Kavanaugh is already delivering on putting America and Americans first. Judge Neil Gorsuch, on the other hand, appears to be showing weakness on immigration once again.

From the LA Times, "Kavanaugh backs Trump administration on jailing and deporting immigrants for crimes committed years earlier":

Newly seated Justice Brett Kavanaugh spoke up Wednesday in defense of the Trump administration's view that legal immigrants with criminal records must be arrested and held for deportation, even years after they were convicted and completed their sentences.

At issue is a federal law that calls for mandatory detention and possible deportation for "criminal aliens," including legal immigrants convicted of crimes ranging from violent felonies to simple drug possession. The law says the Homeland Security secretary "shall take into custody any alien" with a criminal record that could lead to deportation "when the alien is released."

The debate focuses on when, exactly, is when.

In a class-action suit brought in California, lawyers for the American Civil Liberties Union complained the mandatory detention policy has been applied to lawful immigrants who had lived and worked in the community for decades after being convicted of misdemeanors such as drug possession charges.

The administration argues that a provision of the 1996 law calls for arresting and jailing such immigrants despite their good records since serving their time.

Kavanaugh disputed the ACLU's contention that this mandatory detention rule applies only to immigrants who can be detained at the time they are being released from local jails or state prisons, not to those released years ago. "Congress did not put in a time limit," he said. "That raises a real question with me whether we should be superimposing a time limit."

ACLU lawyer Cecillia Wang pointed to the words of the law. "We're not asking you to superimpose a time limit. We're asking you to give meaning to all the words of the statute. "Congress, in saying 'when,' meant what 'when' means in the common sense, within a reasonable time."

Wang said a reasonable time would be one day, but several justices said that time limit was too short.

However, Kavanaugh went further and said he saw no basis for putting any time limit on arresting immigrants for past crimes. "My point is that's very odd when you think what Congress was doing in 1996…. What was really going through Congress' mind in 1996 was harshness on this topic," he said.
This is exactly why Trump's base was so excited about Kavanaugh!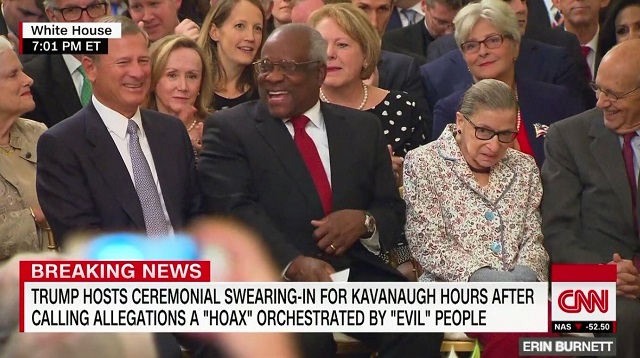 He had a proven track record of putting Americans first!

The ACLU lawyer argued she was not arguing that the detained immigrants had a right to go free. She said they should have hearing for a judge to decide whether they were dangerous or likely to flee.

"The problem is Congress did not trust those hearings," Kavanaugh said. "For a certain class of criminal or terrorist aliens, [Congress] said, 'No more.'"

The justices sounded closely split along ideological lines during the argument in Nielsen vs Preap. However, Justice Neil M. Gorsuch questioned whether federal agents can arrest immigrants decades after they have been released. "Could be it 30 years? Is there any limit on the government's power?" he asked an administration lawyer.
The law was clearly written back when Americans still had a spine. Nonetheless, our spines are growing back thanks to President Trump and now Judge Kavanaugh showing the way!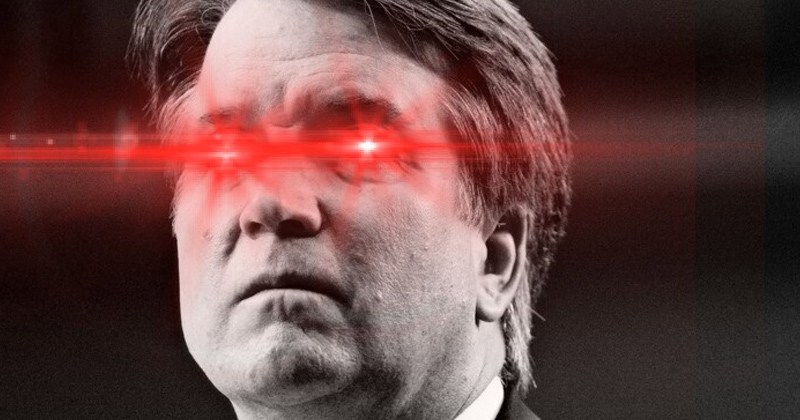 Unfortunately, it looks like there's a chance Gorsuch is going to become the new "swing vote" on immigration. The guy is too "principled" for his own good and wants to extend the rights of US citizens to criminal aliens. He doesn't seem to realize that we're going to be living in a third world s-hole (to quote our president) where the Constitution and the rule of law no longer applies if this mass immigration is not shut down.

Hopefully, Trump's soon-to-be third pick (or fourth!) will deliver just like Kavanaugh!



Follow InformationLiberation on Twitter, Facebook, Gab and Minds.