WATCH: Tommy Robinson Destroys Daily Mail Reporter James King
Chris Menahan
InformationLiberation
Aug. 17, 2018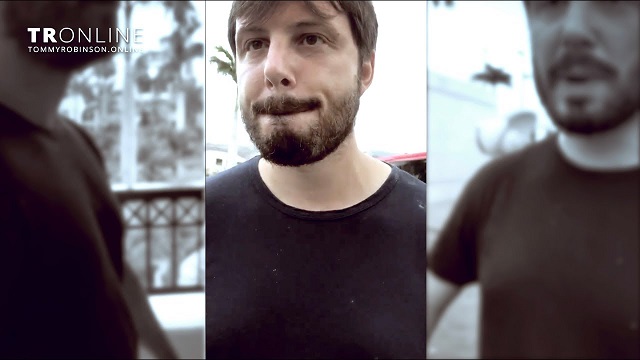 Activist Tommy Robinson turned the tables on Daily Mail reporter James King on Thursday after he caught him stalking his family while they were on vacation in Tenerife, Spain.

"While on my family holiday in Tenerife I was followed by Daily Mail 'journalists' who were taking pictures of my family, including my children," Robinson said. "So I decided to confront this so called journalist and ask him exactly what made me far right, as always he couldn't answer any of my questions and just kept lying straight to my face!"

Robinson got King to admit he knows nothing about Islam and has no idea what the hell he's talking about even though he says he supports banning people from the UK for "Islamophobia."

King also admits he has no idea what's in the Quran and has never read it.

Robinson savages this clown for 14 minutes straight and gets him to flee like a coward in disgrace.

WATCH:



No truer words have ever been spoken than President Donald J. Trump saying the media "is the enemy of the people."

Follow InformationLiberation on Twitter, Facebook, Gab and Minds.