Facebook Bans Infowars And Alex Jones Just Months Before Midterms
Chris Menahan
InformationLiberation
Aug. 06, 2018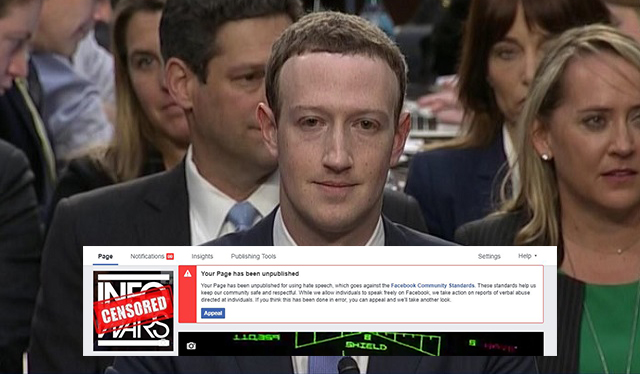 Mark Zuckerberg officially banned Infowars and Alex Jones from Facebook on Monday morning, just three months before the midterms.

The move is the latest attempt by Big Tech to use their enormous power to interfere in our elections and try and crush the populist movement which got President Trump elected.

Paul Joseph Watson revealed the news Monday on Twitter:






Facebook said in a blog post they banned Infowars specifically for their speech:




The Democrats and CNN have been lobbying Facebook to ban Infowars for months and Zuckerberg did their bidding just before midterms:





In just the past year, Google and Google-owned YouTube have eliminated virtually all anti-establishment news sites and independent channels from their search results and banned tons of right-wingers from YouTube for their speech.

Twitter has banned tons of right-wingers for their speech, limited right-wingers' reach and purged right-wingers from their search results.

Apple just purged Alex Jones's podcasts from iTunes.

Facebook has cut traffic to conservative sites by %93.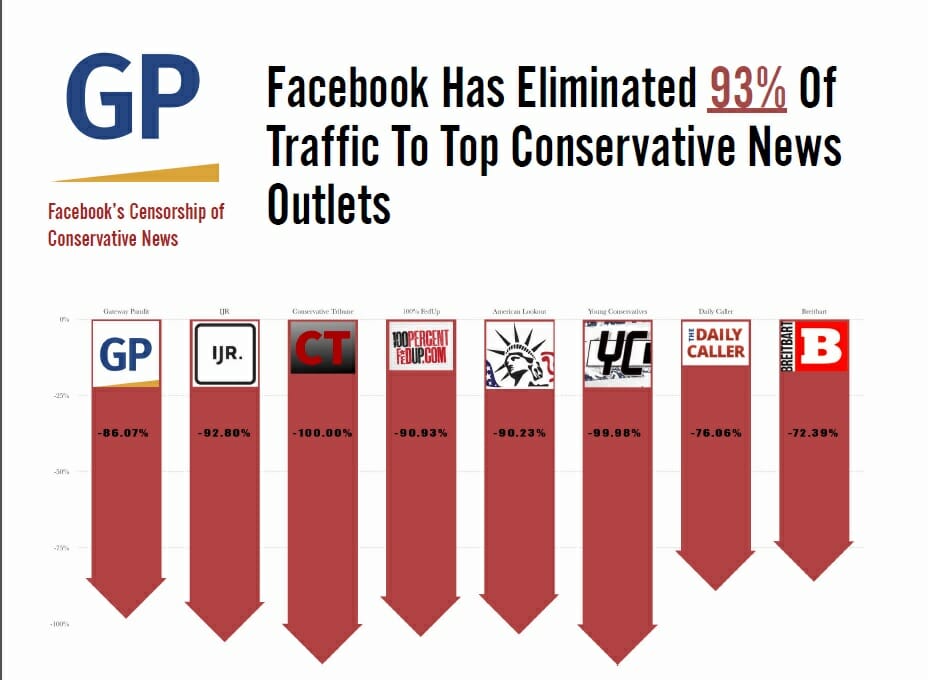 Now they've outright banned Infowars.

What is this if not an outright declaration of war by Big Tech on President Trump and the supporters who helped get him elected?

Just a few months ago, Twitter CEO Jack Dorsey tweeted out an article -- which he said was a "great read" -- that said the US is in a second "civil war" with no "bipartisan way forward" and "one side or the other must win."

You can tell by Google, Facebook, and Apple's actions they all believe the same.

We need to demand these sites which have become the public square be regulated as public utilities and forced to respect free speech.

We need to vote Republican in the midterms (even if it's for RINOs) so Trump can keep his majority and fend off the deep state coup. We're on the cusp of turning this ship around, taking our country back and making America and the West great again.

Big tech is putting everything on the line and destroying their own platforms just to shut down our populist revolution and it's clear their short term goal is to help Democrats win the midterms.

We can't let these America-hating bastards succeed!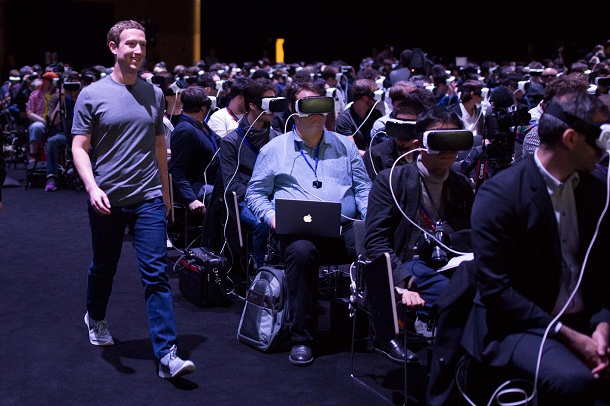 Follow InformationLiberation on Twitter, Facebook and Gab.