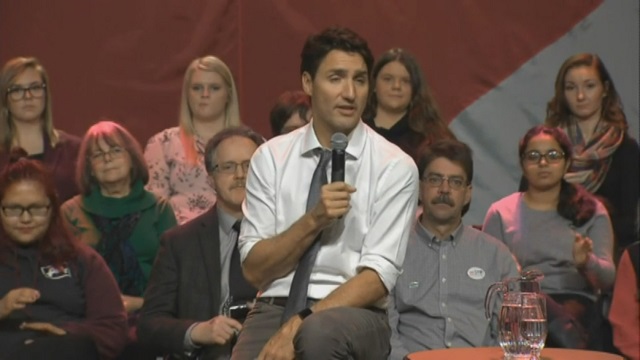 According to free traders, tariffs are terrible and hurt the countries who put them on, yet for some reason Canada, Mexico, China and the EU are all moving to retaliate against Trump's tariffs with tariffs of their own.

Really makes you think!

From CTV News:

OTTAWA -- Prime Minister Justin Trudeau is calling U.S. President Donald Trump's decision to place tariffs on Canadian aluminum and steel "punitive" and "totally unacceptable," and has outlined dollar-for-dollar retaliation.

Foreign Affairs Minister Chrystia Freeland explained Ottawa's planned retaliatory measures that will take effect on July 1, and stay in place until the U.S. backs down.
During the press conference, Trudeau described this moment as "a turning point in the Canada-U.S. relationship."

Canada's countermeasures amount up to $16.6 billion in imports of steel, aluminum, and other products from the Unites States, subjected to either a 25 or 10 per cent surtax. Freeland said this represents the value of the 2017 Canadian exports affected by Trump's move.

"This is the strongest trade action Canada has taken in the post-war era," Freeland said. "It is perfectly reciprocal. This is a very strong Canadian action in response to a very bad U.S. decision."
Trump's tariffs are theoretically making the U.S. less competitive. If we're shooting ourselves in the foot as free traders claim, you should be rejoicing.
Among the additional products originating from the U.S. that may be subject to surtax, pending a 15-day consultation with Canadians for further refinement, are specific types of: coffee, prepared meals, pizza, chocolate, condiments, toiletries, beer kegs, whiskies, various household items, and motorboats.

Canada selected goods that they can easily replace with local or international alternatives, keeping in mind the cost to Canadians.

Trudeau said the tariffs will harm workers and supply chains on both sides of the Canada-U.S. border, and invoked the longstanding military ties between the two countries.

"These tariffs are an affront to the long-standing security partnership between Canada and the United States, and in particular, to the thousands of Canadians who have fought and died alongside American comrades-in-arms," Trudeau said.
Again. Trump is making a stupid move... so the response is to make the same stupid move?
Trump is placing a 25 per cent steel tariff and 10 per cent tariff on aluminum on Canada, effective [on June 1]. This decision was made under section 232 of the U.S. Trade Expansion Act, U.S. Secretary of Commerce Wilbur Ross announced Thursday.

Trudeau, who called his opposition counterparts to inform them of Canada's planned response, said the U.S. trade action was an example of "protectionism."

"Americans remain our partners, our allies, and our friends. This is not about the American people. We have to believe that at some point their common sense will prevail. But we see no sign of that in this action today by the U.S. administration," Trudeau said.

On CTV's Power Play, Freeland said Canada did everything possible to avoid getting here.

"Trade wars don't work," she said.
...Then why are you starting one in response to Trump's allegedly foolish decision?

These nations' retaliatory actions in response to Trump's tariffs shows what a total fraud their claims of believing in free trade are. America had strong tariffs throughout its history, including during our earlier periods of rapid growth. China and South Korea similarly had high tariffs in recent times during their periods of rapid growth.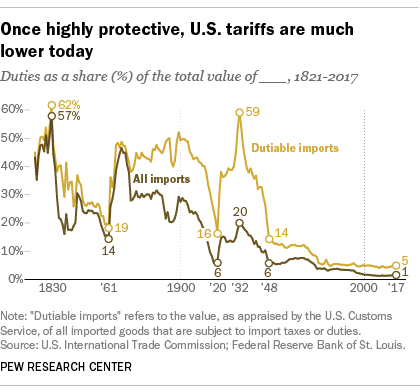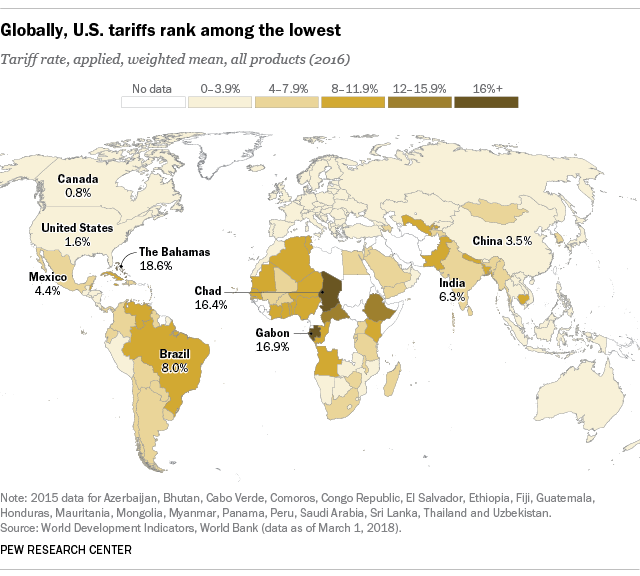 The fact our globalist elites fetishize free trade so much is reason enough to try something different.



Follow InformationLiberation on Twitter, Facebook and Gab.