South Africa's New Leader Aims to Seize White Owned Land Without Compensation
Chris Menahan
InformationLiberation
Dec. 22, 2017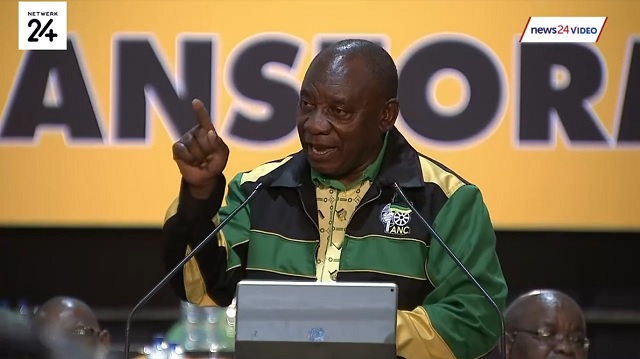 Cyril Ramaphosa, the new president of South Africa's ruling ANC, wants to seize land from white South Africans without compensation as part of a policy of "radical economic transformation."

One might call it a "fundamental transformation."

From CNBC:

South Africa's Cyril Ramaphosa, the new leader of the governing party ANC, said on Thursday he aims to stamp out corruption and pursue a policy of "radical economic transformation" that will speed up expropriation of land without compensation.

"This conference has resolved that the expropriation of land without compensation should be among the mechanisms available to government to give effect to land reform and redistribution," he said in his maiden speech delivered in the early hours after a long delay.
Any move by the government to take land without compensation would bring a comparison to neighboring Zimbabwe, which launched a seizure of white-owned commercial farms in 2000.

Ramaphosa, a 65-year-old union leader who became a businessman and is now one of South Africa's richest people, is likely to become the country's next president after elections in 2019, because of his party's electoral dominance. The current embattled leader of South Africa, Jacob Zuma, could remain as president if he is not forced out and does not resign after the change in party leadership.

Ramaphosa has promised to fight rampant corruption and revitalize the economy, a message hailed by foreign investors.
Nothing says "fighting corruption" like starting your presidency with land seizures and bank nationalizations. After all, it worked out great in Zimbabwe.




More from Reuters:

On the land issue, Godongwana said some of the delegates became "rowdy" during the heated debate that "nearly collapsed the conference". ANC officials rejected reports that delegates had come to blows during the debate.

Godongwana said the delegates eventually agreed to initiate some amendments to the constitution in order to achieve expropriation of land without compensation.

"The condition is that it must be sustainable and not impact on food production and food security," he said, adding that there should be no illegal occupation of land.
This sounds like something out of George Orwell's "Politics and the English Language":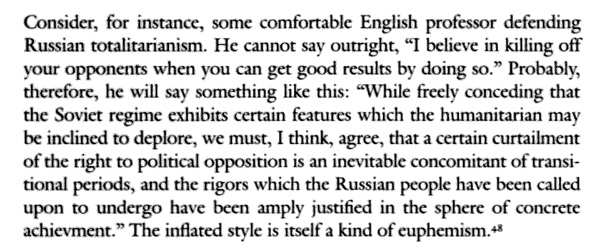 It's nothing more than communist-speak to justify theft.

Asked how the markets would react, Godongwana said: "My suspicion is they are going to say 'wow' and react badly ... my sense is, if I was the markets, I would simply hold off."

Most of South Africa's land remains in white hands 23 years after the end of white minority rule.

Experts say the plan to expropriate land in South Africa will not signal the kind of often violent land grabs that took place in neighboring Zimbabwe, where white-owned farms were seized by the government for redistribution to landless blacks.
Note: not a single "expert" was named.
However, some economists and farming groups have said the reform could hit investment and production.

Around 8 million hectares (20 million acres) of land have been transferred to black owners since apartheid ended, equal to 8 to 10 percent of the land in white hands in 1994, the government says. The total is only a third of a 30 percent target by 2014 set by the ANC.
Minus the land seizures and the genocide of white farmers, this is totally different than Zimbabwe.



Follow InformationLiberation on Twitter, Facebook and Gab.