Jesus Campos Breaks Silence On Ellen, Says It's Last Time He'll Talk About Attack
Chris Menahan
InformationLiberation
Oct. 18, 2017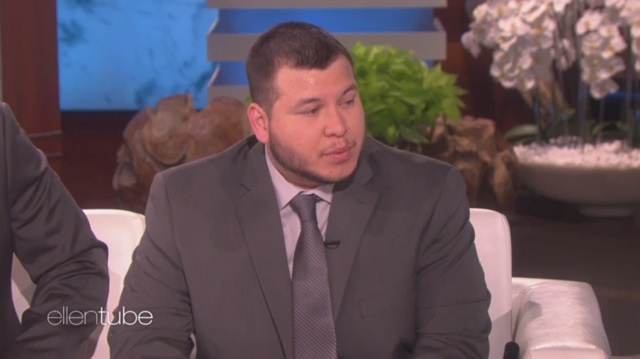 Las Vegas security guard Jesus Campos, who went missing before his scheduled appearance on Sean Hannity's show last week without explanation, reappeared Wednesday on Ellen for what he said would be his one and only interview on the attack.

Here's the full interview, he was joined by building engineer Stephen Schuck.



Campos had a rather odd explanation for why he didn't tell anyone he was shot:

"As I was walking down, I heard rapid fire. And at first, I took cover. I felt a burning sensation. I went to lift my pantleg up and I saw the blood. That's when I called it in on my radio that shots have been fired, and I was going to say that I was hit. But I, uh, got on over my cellphone, just to clear that radio traffic for [sic] they can coordinate the rest of the call," a stammering Campos said.

The whole interview was rather strange. Perhaps the most odd part was towards the end where Ellen spoke for him saying it's going to be the only interview he ever gives because he just "wants this to be over."

"You're talking about it now and then you're not going to talk about it again," Ellen said.

Campos just nodded.

She didn't ask him why he went missing. She didn't ask why he canceled his other interviews, where he went, whether or not the reports he checked into a "quick clinic" were true. She basically just walked him through "his" own story.

Incidentally, a report on his interview from Good Morning America is downvoted to hell on YouTube: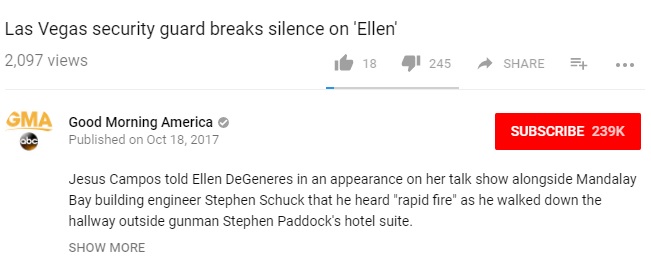 No one appears to be satisfied with the incomplete explanations we're getting.

Follow InformationLiberation on Twitter, Facebook and Gab.