CLASS: Trump Puts Marine's Hat Back On After Wind Blows It Away
Chris Menahan
InformationLiberation
Jul. 09, 2017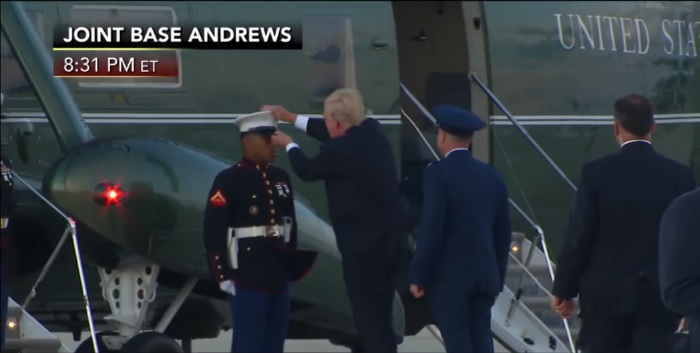 President Donald Trump stopped while boarding Marine One on Saturday night to pick up a marine's hat after wind blew it away.

The scene happened at Joint Base Andrews in Prince George's County, Maryland.

It was quite the classy move.


Compare it to Obama's latte salute:



Same with the Obama's asking marines to hold up umbrellas for he and Turkish dictator Erdogan:



Follow InformationLiberation on Twitter and Facebook.