'White Supremacist' Portland Stabber Was A Bernie Supporter, Threatened to Kill Trump Supporters
Chris Menahan
InformationLiberation
May. 28, 2017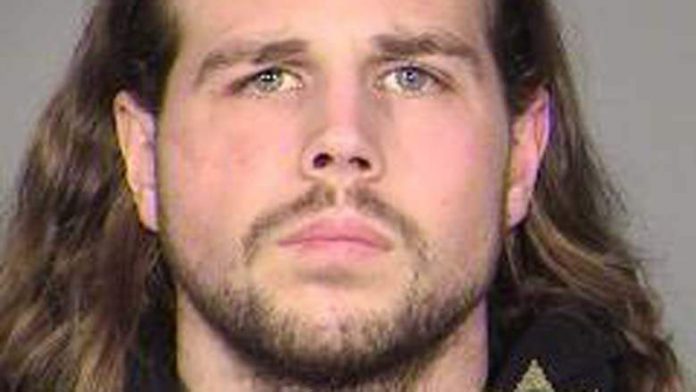 The "white supremacist" who stabbed three people in Portland is actually a Bernie Sanders supporter who hated Donald Trump and threatened to murder his supporters.

While the top result for murderer Jeremy Christian is an article from Portland Mercury which paints him as a Donald Trump supporting white supremacist, his Facebook posts are all over the place and show he supported Bernie Sanders.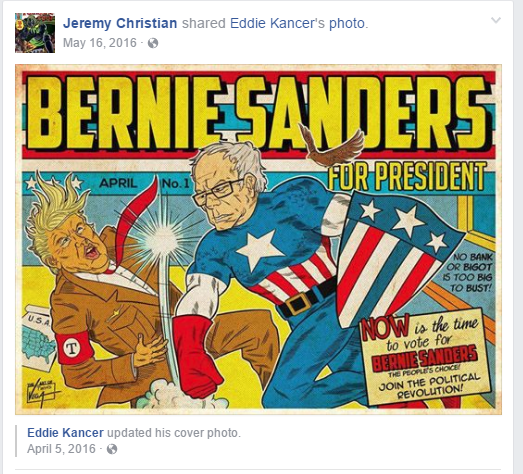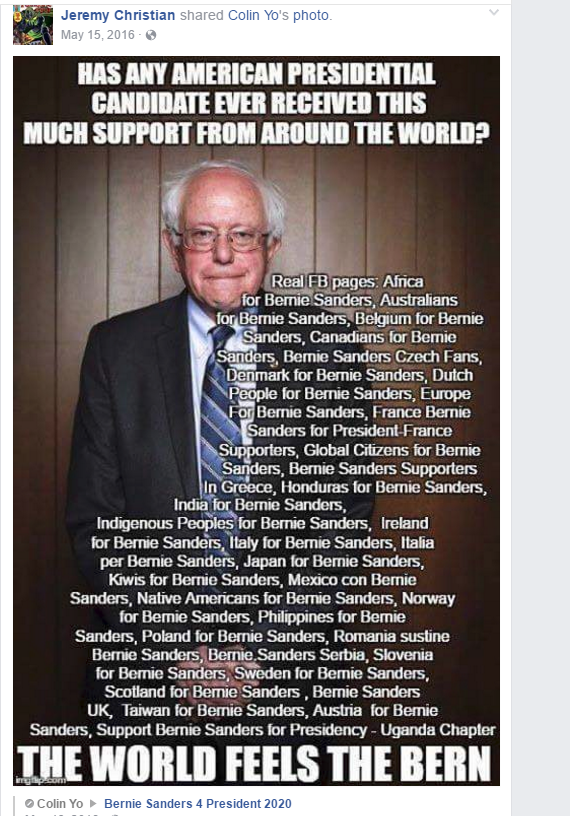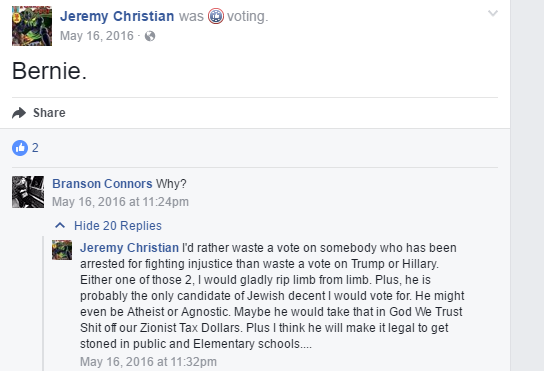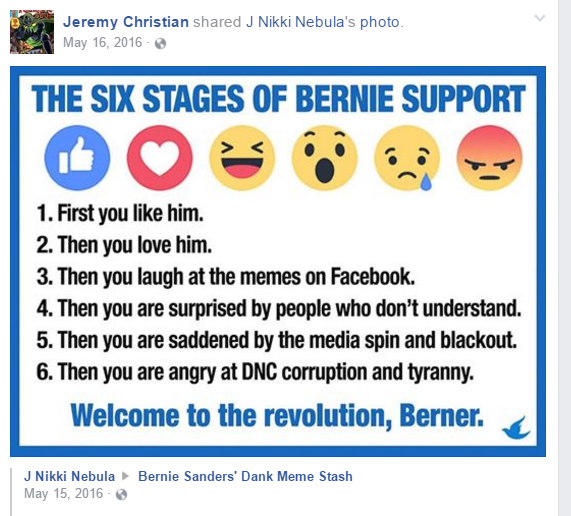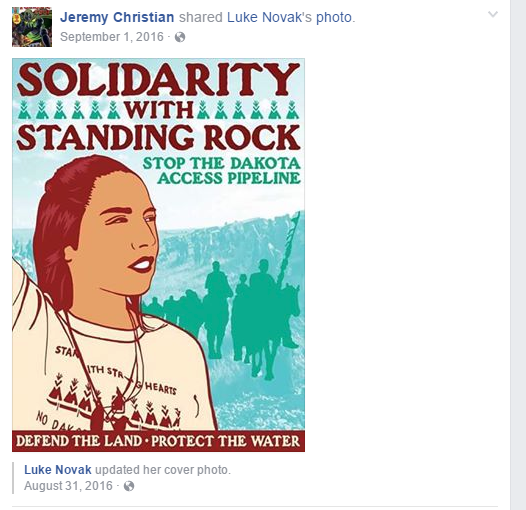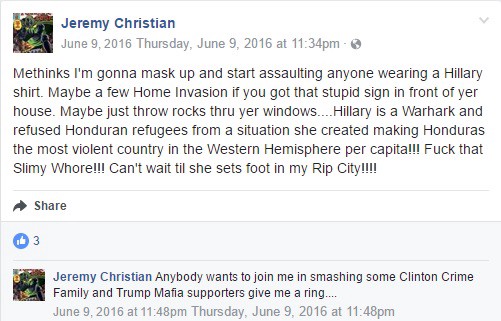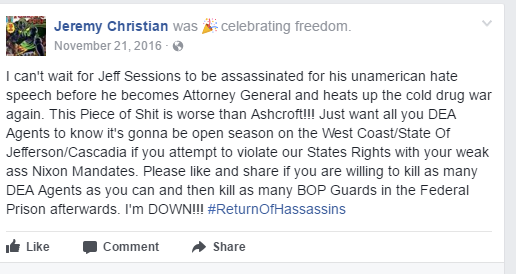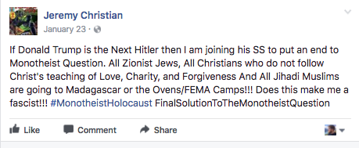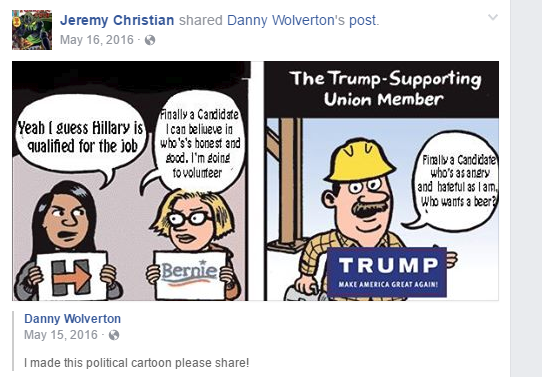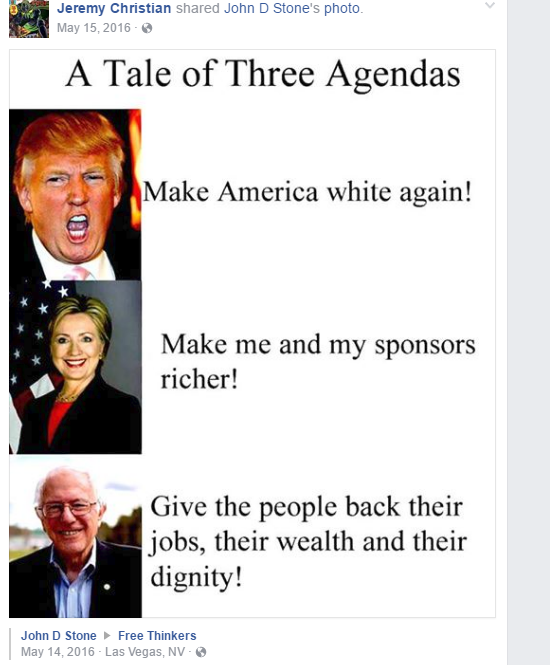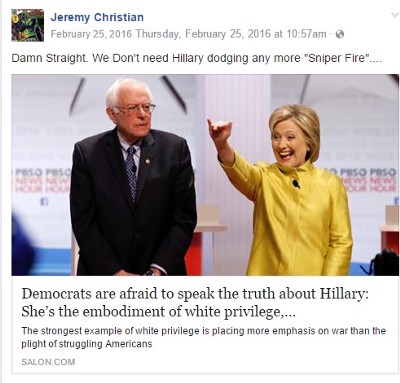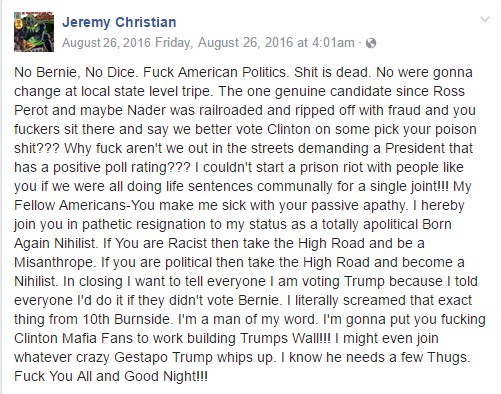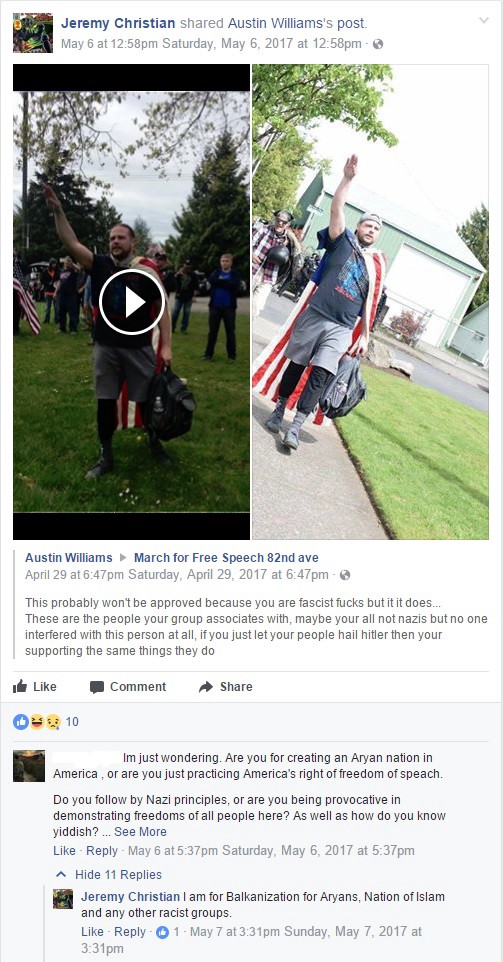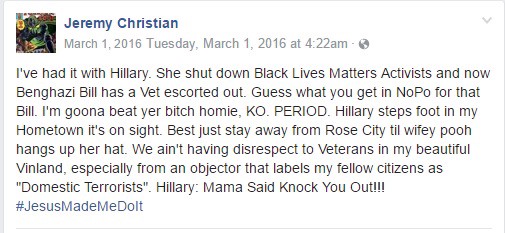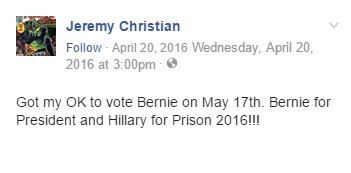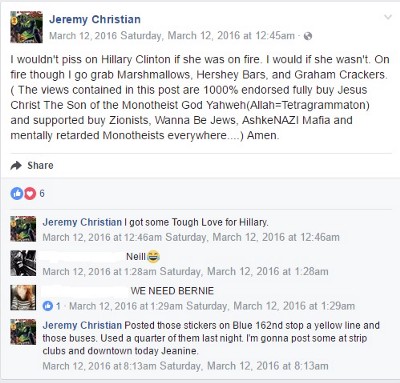 As this case furthered the media's fake narrative evil white people are constantly killing minorities everywhere for kicks, the story was blasted everywhere as an indictment on all white people and "Trump's America."

Dan Rather posted this on Sunday to Facebook: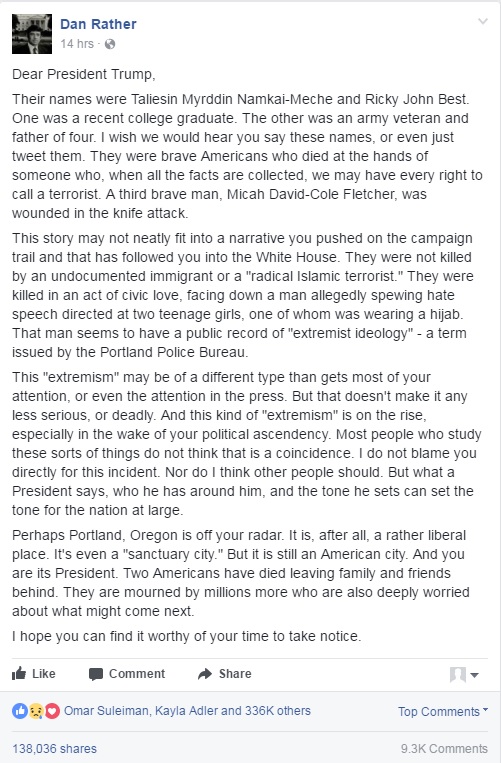 Meanwhile, the case of a black guy murdering seven in Mississippi, including a white sheriff's deputy, is getting a fraction of the coverage and has triggered zero calls for introspection.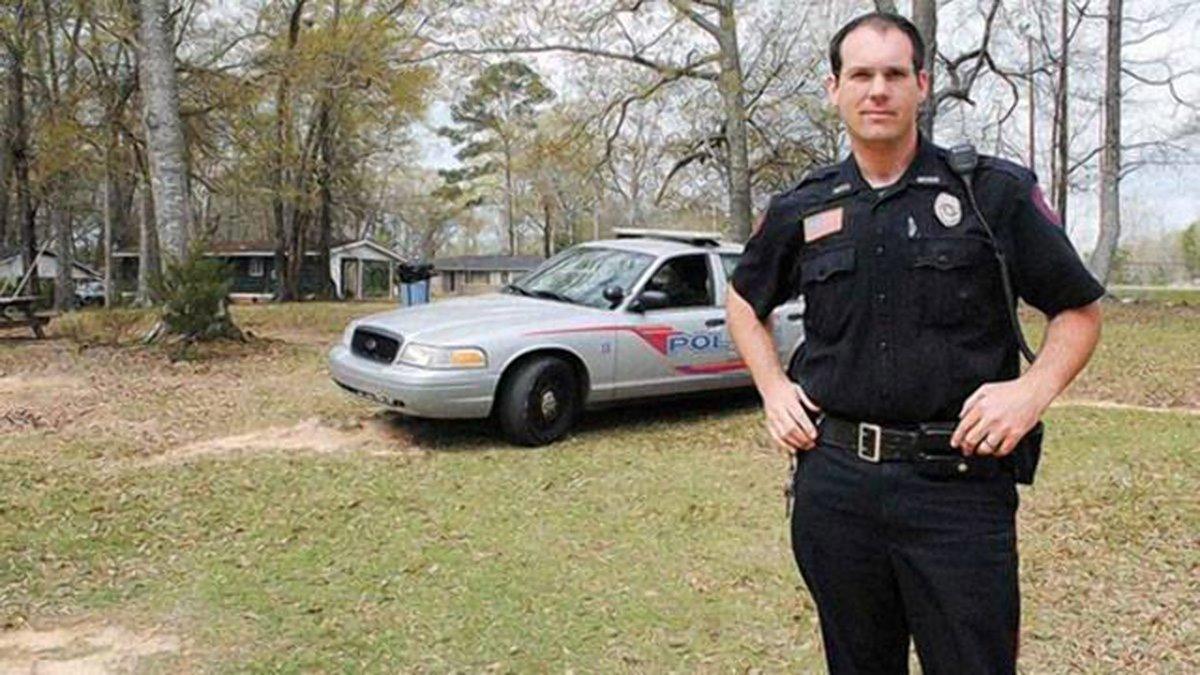 Dan Rather ignored the story completely.

Follow InformationLiberation on Twitter and Facebook.