Trump Warns Comey Over Leaks: Better Hope There Are No 'Tapes' Of Our Conversations
Chris Menahan
InformationLiberation
May. 12, 2017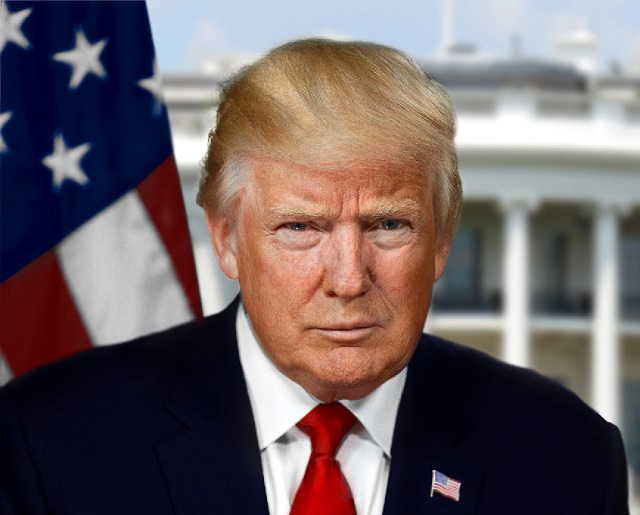 President Trump issued a public warning to former FBI Director James Comey one day after "Comey associates" leaked details of the two's private meetings to The New York Times.

Trump wrote Friday morning on Twitter: "James Comey better hope that there are no 'tapes' of our conversations before he starts leaking to the press!"


As Zero Hedge notes:

Several overnight reports from FBI "sources" emerged which contradicted former Trump's account of a meeting he had with Comey earlier this year, a development which has clearly pushed Trump close to the edge. Recall that during his NBC interview on Thursday, Trump said that Comey had requested a dinner with him during which he asked to stay on as the FBI head. Trump also said Comey told him three times — twice over the phone and once at their dinner meeting — that he was not the subject of any FBI investigations. FBI officials however denied Trump's claims and said that the dinner meeting was requested by the White House, and a former senior FBI official said Comey would have never told the president he was not under investigation.

Additionally, the New York Times cited "two people who have heard his account of the dinner" who said Comey was asked by Trump for his loyalty at the dinner. The then-FBI head reportedly responded that he would offer his honesty but not political loyalty.
Trump also criticized the Russia "witch hunt" and asked "when does it end?"


This phony investigation has been going on for 9 months and has come up with zero evidence of any collusion. It's nothing more than a deep state pressure tactic from the deep state controlled House Permanent Select Committee on Intelligence.


If you want an idea the type of person James Comey is, watch this presentation he gave to the ADL the day before he was fired.



The ADL viciously attacked Trump as an anti-Semite throughout his campaign and said his slogan "America First" was antisemitic, yet Comey, in his words, delivered a "love letter" to the group, where he literally said that "we" at the FBI are "in love with you."

From Breitbart:

In his remarks, Comey recalled his last speech to the ADL summit in 2014, calling it a "love letter" to the organization.

"When I spoke to you three years ago I sang your praises," Comey said. "I sang your praises and highlighted the way you fight for inclusivity and diversity."

"I highlighted the way you fight for equality and justice," Comey said, adding that the ADL has helped the FBI fight hate crimes and terrorism, and has educated law enforcement about building trust in communities.

"I labeled that speech three years ago a love letter to the ADL," Comey said. "Three years later I can say from the perspective of the FBI we are still in love with you."
It's prostration at levels never before thought possible.

To imagine this man has any loyalty to the Constitution or America while he's telling the ADL he's literally "in love" with them for pushing hate crime legislation is laughable.

Trump's only mistake was not firing this lunatic immediately upon taking office.

Follow InformationLiberation on Twitter and Facebook.