Tucker Confronts Illegal Immigration Activist For Using Stolen Social Security Number
Chris Menahan
InformationLiberation
Apr. 21, 2017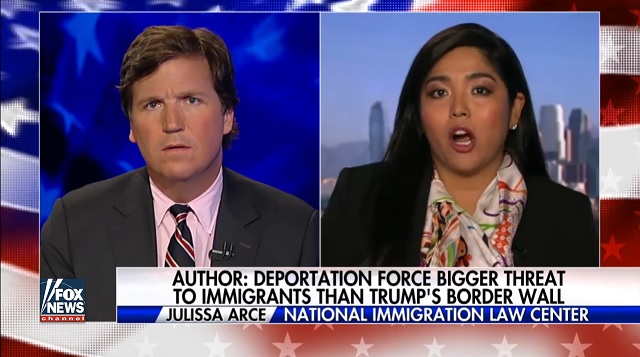 On his show Thursday, Tucker Carlson took on an illegal immigrant turned Goldman Sachs VP who now works as an activist for open borders globalism.

Tucker asked Julissa Arce if she committed a felony by stealing a social security number to work in America.

Arce responded by saying she didn't "commit identity theft" because the social she used was "fake."

Problem is someone could easily be assigned such a number in the future and they'll be put through hell trying to fix it.



Follow InformationLiberation on Twitter and Facebook.