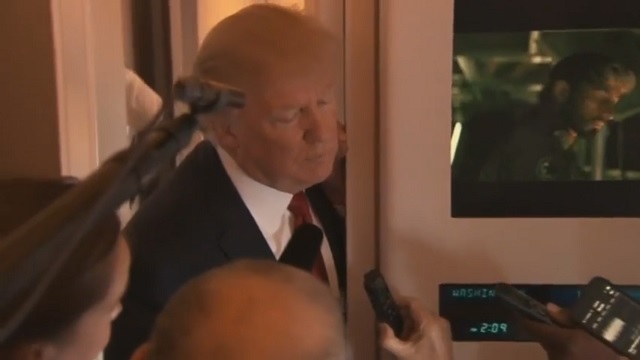 What the hell is going on here?

I've never seen two men less enthusiastic in my life. It's clear both these men know this is completely retarded, yet they're just mouthing the words like they're being blackmailed or their hand is being forced.

From RT:

The Trump administration has reversed course on Syria again, blaming President Bashar Assad for the alleged chemical attack in Idlib province and declaring he has no future leading Syria -- just days after publicly abandoning the policy of regime change.

"There is no doubt in our minds, and the information we have supports, that the Syrian regime under the leadership of Bashar al-Assad are responsible for this attack," Tillerson told reporters in Florida, ahead of the summit with Chinese President Xi Jinping.

"It is very important that the Russian government consider carefully their support for Bashar al-Assad." Tillerson added.
Asked if the US will lead a regime change effort in Syria, Tillerson said that "those steps are underway."

The abrupt change comes after the allegations that the Syrian air force used chemical weapons against civilians in Idlib province, heavily publicized by Al-Qaeda-affiliated White Helmets rescue group.
Trump echoed the same nonsense:

"I think what happened in Syria is a disgrace to humanity," US President Donald Trump told reporters aboard Air Force One on the way to Florida. "He's there, and I guess he's running things, so something should happen," he added.

Damascus has denied using chemical weapons, saying that its jets targeted an arms depot where chemical weapons stockpiles were stored by Islamic State (IS, formerly ISIS/ISIL) and Al-Nusra Front militants. The Russian Ministry of Defense has confirmed that account of events.
The Pentagon is developing options for a military strike in Syria, unnamed government officials told the New York Times on Thursday. A planned US attack was aborted in 2013, after Russia negotiated the Syrian surrender of all chemical weapons stockpiles.

The US priorities in Syria would be defeating IS and stabilizing the liberated territories, followed by working with international partners on a "political process that would lead to Assad leaving," Tillerson said. The chemical attack is a "serious matter and requires a serious response," he added.
Trump's now being briefed on their military options, as RT reports:

President Donald Trump is being briefed on the full range of military options in Syria, after the White House blamed the government in Damascus for the alleged chemical attack that killed dozens of civilians in Idlib province.

Among the options would be using cruise missiles to attack Syrian targets and "grounding" Syrian aircraft, an unnamed US official told Reuters on Thursday. The official did not say how likely US military action would be, however.

Secretary of Defense James Mattis and National Security Adviser H.R. McMaster have been discussing the matter, the official said. Mattis is due to meet with Trump later in the day at the president's Mar-a-Lago retreat, where a summit meeting with Chinese President Xi Jinping is underway.




There is no way Steve Bannon is going along with this crap. Literally no one wants this war except for the Neocons and Israel.

Judith Miller, who pushed the Iraq WMD lie in the New York Times, called for Trump to go to war yesterday in a column on Fox News, saying he needs to do more than "tough talk and tweets."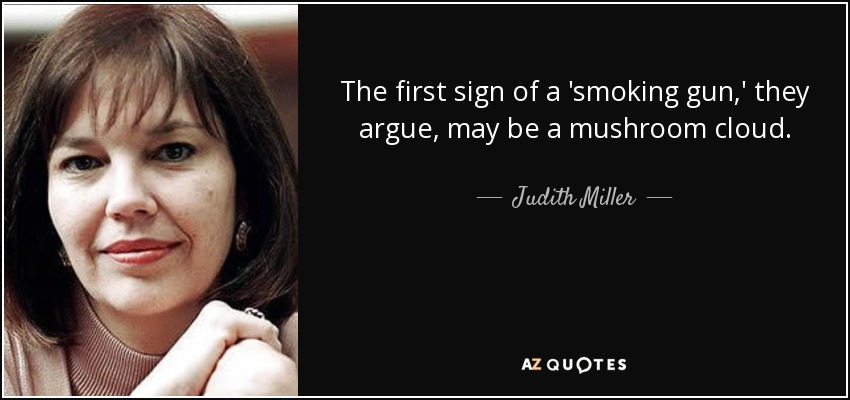 Ari Fleischer said Trump needs to "[kill] some people who are very close to Assad."

"I wouldn't mind if we took military action and destroyed something and killed some people who are very close to Assad to send a signal that we will not allow this to happen," he told CNN Tuesday.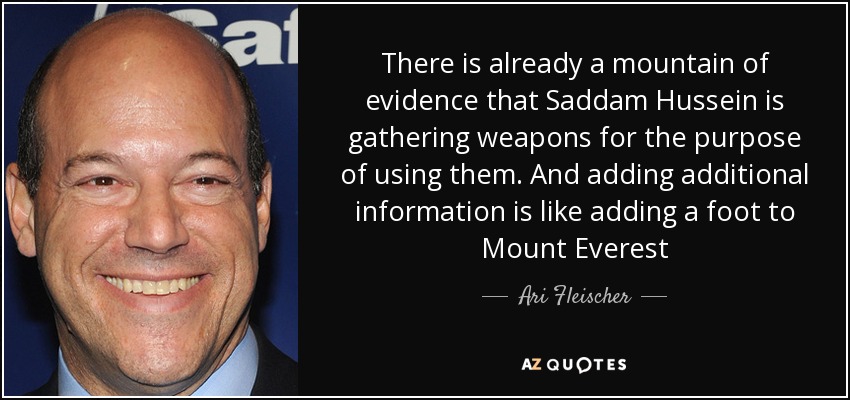 Paul Wolfowitz said "words are not enough" in a column for the Wall Street Journal and the US should prepare "bold action" to "restore peace in Syria."

Neocon war hawk Hillary Clinton, who Wolfowitz said he was likely voting for during the last election, is also calling for regime change:


I've yet to see a single Trump supporter say: "You know what? This war sounds like a really good idea. The fake news showed me some sad pictures of dead kids, therefore I don't care about putting America first anymore and I just want to 'secure the realm' for our greatest ally."

In fact, everyone is flipping out and wondering what the hell is going on here.





Follow InformationLiberation on Twitter and Facebook.