'These People Are Waging War On Us!' Tommy Robinson Schools Reporter At Scene Of London Terror Attack
Chris Menahan
InformationLiberation
Mar. 22, 2017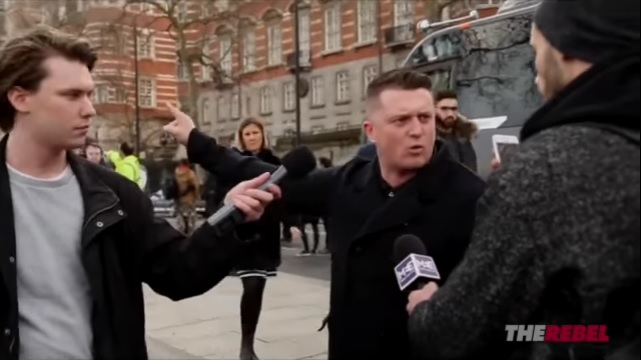 British activist Tommy Robinson went to the scene of the terror attack in London Wednesday and schooled a hack news reporter, telling him "these people are waging war on us" and have been for "1,400 years!"

The Telegraph wrote an article attacking him for rushing to judgement even though everything he says is obviously correct:

Former EDL leader Tommy Robinson arrived at the scene of the London terror attacks and has been accused of "making everything worse" after he spoke of Islamic extremism.

The motive, race and religion of the attacker have not been confirmed, yet Mr Robinson spoke of Muslims and claimed the country is "at war".
He said: "This is the reality. The reality is these people are waging war on us.

"This has been going on for 1,400 years and while it's going on the police leaders and the political leaders want to invite more."
"We have over 3,000 Muslims who are monitored 24 hours a day, 7 days a week, at the cost of 9 billion pounds a year," Robinson said. "We are following them, waiting for them to do this."

"They want war, they want death, they want destruction, and we keep on pandering, like you've just come up to me saying 'it's got nothing to do with Islam'," Robinson said to a reporter. "It's got everything to do with Islam! This has been going on for 1,400 years, this is nothing new!"

See Also: Al Jazeera Viewers 'Reacted To London Terror Attack With Joy'

Follow InformationLiberation on Twitter and Facebook.