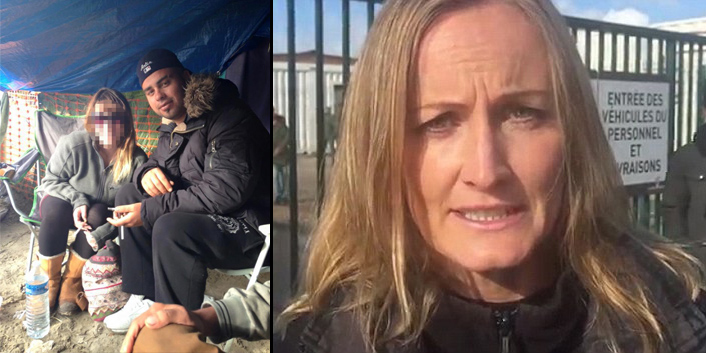 When she told her family she was leaving to "service" refugees at the Calais Jungle, no one realized it was double entendre.

In September, I reported on how female volunteers at the Calais Jungle were "having sex with multiple refugees a day."

46-year-old mom Clare Moseley was one of those who condemned those women's actions at the time – it turns out she was in on it.

From The Daily Mail:

A volunteer who left her home and husband for the Calais Jungle started up a romance with a refugee after she promoted her charity's no sex with migrants policy, it was reported last night.

Clare Moseley, founder of Care4Calais, had a relationship with Tunisian migrant Mohamed Bajjar, a fact which was reportedly well known among both migrants and volunteers.

Earlier this month, it emerged that 46-year-old Moseley ended her relationship with 27-year-old Bajjar after fearing that he had conned her out of thousands of pounds, The Sun claimed.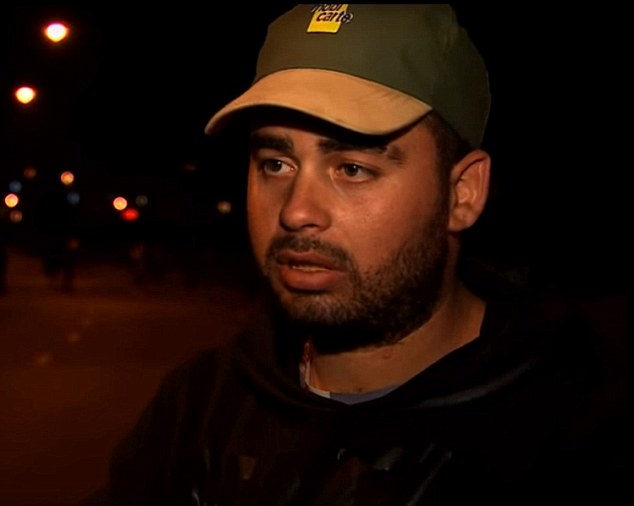 Friends of Mrs Moseley claimed that Bajjar had threatened to tell her husband of the affair and send him photos of the couple while they were together.

The charity Care4Calais was set up in 2015 after Mrs Moseley was moved to tears at the plight of the migrants living in the Calais Jungle and the organisation gained charity status.

It was alleged that Mrs Moseley subsequently moved in with the ex-market trader who worked as her bodyguard and translator.

A source told the Sun: 'She fell for Kimo in a big way and is now worried she could lose the charity.

'Everyone on the camp knew about them. Migrants thought they were husband and wife.'

Mrs Moseley has now accused Bajjar of conning her, after he asked to send money to his family and he was arrested on suspicion of stealing her phone on January 6.
The only one conned here is her husband and the people of Europe for letting these military-aged males into their countries to cuck them.
After she briefly returned to her husband Benjamin, 38, and their £700,000 five-bedroom house in Wirral, Merseyside, Mrs Moseley has since returned to the French port and is believed to live a mile away from Bajjar.
Her husband is 8 years her junior and appears to have provided for her in spades.

She repays him by having sex with a vagrant scam-artist.

Did she catch any STDs?

Did she give them to her husband?

It's a known fact four in ten people diagnosed with HIV in Europe are migrants.

He needs to get tested.
A friend added: 'She knew it couldn't carry on. She went home to try to save her marriage but Kimo isn't letting go.

'It's sickening that she has been so vocal about volunteers not having sex with migrants.'

When approached by the Sun over the affair last night, speaking from her rented house in France Mrs Moseley said: 'Is that it? It's complicated.'
How many other of these migrants did she "fall for"?

We know she's a liar, just watch this video where she says none of the people in the Calais Jungle are "migrants" and insists they're all "refugees."



That's a total lie as Lauren Southern has shown:



The Mail continues:

...The Sun also claimed that Bajjar has previously conned a British woman to get married in Tunisia after he posed as a Syrian refugee.

They reportedly met in the Tunisian resort of Sousse six years ago, but the relationship broke down as the bride refused to fork out the £1,500 for his visa.

Last year, he featured in a Channel 5 news report as an asylum seeker trying to sneak into the UK illegally.

He posed as an exile fleeing ISIS and said if he got caught he would say he is Syrian so he would not be sent back to Tunisia.

...In 2015, Mrs Moseley wrote an opinion piece in the Guardian in which she admitted abandoning 'my business and husband and family', to go out to Calais' Jungle camp.

Referring to her family, she said: 'It's been hard on them, but they know it's something I just have to do. I can't stand by in all conscience and ignore what's happening.

'I can't imagine living my normal life, going to restaurants, parties, without thinking about how people here need help.'

The Guardian named Mrs Moseley as one of 'Six Women who made 2015'. 
Not only did she abandon her family to sleep with a vagrant grifter, she cashed in on it by basking in praise from the lying media.

Follow InformationLiberation on Twitter and Facebook.