Report: US Intel Met Secretly With Mossad, Plotting to Hide Intelligence From Trump
Chris Menahan
InformationLiberation
Jan. 13, 2017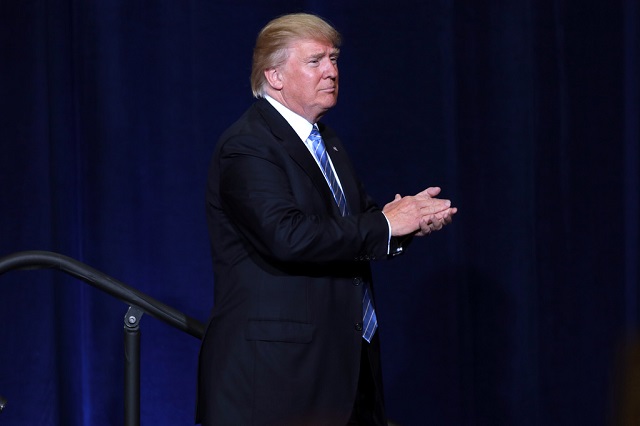 A bombshell report from Israeli news service Ynet says Israeli and American intelligence officials are plotting to hide intelligence from incoming president Donald Trump.

Trump needs to see this report. Our media is completely ignoring it.

YnetNews reports:

Donald Trump's upcoming inauguration as the next president of the United States is causing Israeli intelligence officials to lose sleep as well. Discussions held in closed forums recently raised fears of a leakage of Israeli intelligence top-classified information, clandestine modus oprandi and sources, which have been exposed to the American intelligence community over the past 15 years, to Russia – and from there to Iran.

The cause of concern are the suspicions of unreported ties between the president-elect or his associates and the Kremlin, whose agents are also associated with intelligence officials in Tehran.

These fears, which began upon Trump's election, grew stronger following a meeting held recently between Israeli and American intelligence officials (the date of the meeting is not mentioned to protect the sources of the report). During the meeting, according to the Israelis who participated in it, their American colleagues voiced despair over Trump's election, as he often lashes out at the American intelligence community. The American officials also told the Israelis that the National Security Agency (NSA) had "highly credible information" that Russia's intelligence agencies, the FSB and GRU, were responsible for hacking the Democratic Party (DNC) servers during the elections and leaking sensitive information to WikiLeaks, which hurt Democratic presidential candidate Hillary Clinton.

The American officials further added that they believed Russia President Vladimir Putin had "leverages of pressure" over Trump – but did not elaborate. They were apparently referring to what was published Wednesday about embarrassing information collected by the Russian intelligence in a bid to blackmail the president-elect.

The Americans implied that their Israeli colleagues should "be careful" as of January 20, Trump's inauguration date, when transferring intelligence information to the White House and to the National Security Council (NSC), which is subject to the president. According to the Israelis who were present in the meeting, the Americans recommended that until it is made clear that Trump is not inappropriately connected to Russia and is not being extorted – Israel should avoid revealing sensitive sources to administration officials for fear the information would reach the Iranians.
Officials within our intelligence community are working to undermine our own president.

They're actively putting the interests of Israel over America.

Only Rolling Stone's anti-Trump Matt Taibbi has mentioned this report, yet he cited it as though it's evidence Trump is a Russian agent.

As we saw with the dodgy dossier BuzzFeed just released, the reports US intelligence is relying on to claim Trump is "compromised" are complete BS.

Every officer involved in this plot needs to be fired and investigated. It doesn't get any clearer our intelligence community – not Donald Trump – has been compromised.



Follow InformationLiberation on Twitter and Facebook.