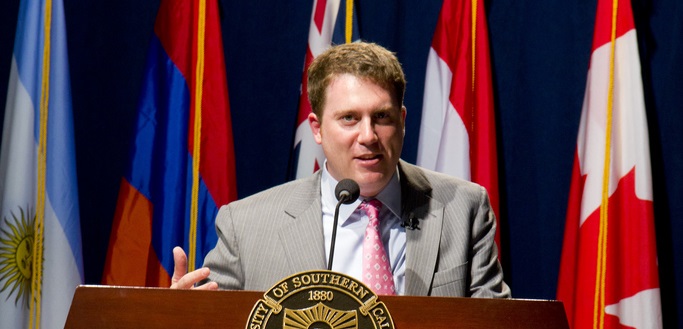 According to Buzzfeed editor Benjamin Eli Smith, the "job of reporters in 2017" is to publish unverified, slanderous opposition research on Donald Trump, even though it's riddled with factual errors and devoid of evidence.

Tuesday night, Buzzfeed dropped months old memos allegedly compiled by an unnamed "former British intelligence agent" hired by anti-Trump Republicans and then later by Democrats to dig up dirt on Trump.

Despite saying the report is "unverified," "potentially unverifiable" and they've come up with no evidence to actually verify the slanderous claims within, they published the memos anyways.

Trump responded by saying it's "a total political witch hunt" and "fake news."


[Updated w/ more Trump tweets.]

Nonetheless, Ben Smith shared his reasoning for publishing the documents in a memo he sent to his staff and posted on Twitter.



Smith wrote:

As you have probably seen, this evening we published a secret dossier making explosive and unverified allegations about Donald Trump and Russia. I wanted to briefly explain to you how we made the decision to publish it.

We published the dossier, which Ken Bensinger obtained through his characteristically ferocious reporting, so that, as we wrote, "Americans can make up their own minds about allegations about the president-elect that have circulated at the highest levels of the US government."

Our presumption is to be transparent in our journalism and to share what we have with our readers. We have always erred on the side of publishing. In this case, the document was in wide circulation at the highest levels of American government and media. It seems to lie behind a set of vague allegations from the Senate Majority Leader to the director of the FBI and a report that intelligence agencies have delivered to the president and president-elect.

As we noted in our story, there is serious reason to doubt the allegations. We have been chasing specific claims in this document for weeks, and will continue to.

Publishing this document was not an easy or simple call, and people of good will may disagree with our choice. But publishing this dossier reflects how we see the job of reporters in 2017.
He believes the job of reporters is to publish any slander they get on their desk in the hope people will believe it.

Tons of reporters, including Julia Ioffe whose claim to fame was writing a hit piece attacking Melania Trump's father, chose not to run with the story despite being given the opportunity.





NRO's Charles C. W. Cooke responded to Smith's twitter post with mockery:



Others pointed out how Smith also sent this out in a memo just 12 days ago:




While the report reads like a total hoax, what does make it noteworthy is that it shows the intelligence community is at total war with Donald Trump and is trying to take him down by any means necessary.

Chuck Schumer threatened Trump earlier this week by saying the intelligence communities "have six ways from Sunday at getting back at you."

That's clearly what's been happening.

CNN says the traitor John McCain delivered the memo to the FBI.

CNN reports:

Classified documents presented last week to President Obama and President-elect Trump included allegations that Russian operatives claim to have compromising personal and financial information about Mr. Trump, multiple US officials with direct knowledge of the briefings tell CNN.

The allegations were presented in a two-page synopsis that was appended to a report on Russian interference in the 2016 election...

CNN has reviewed a 35-page compilation of the memos, from which the two-page synopsis was drawn. The memos have since been published by Buzzfeed, but CNN has not reported their contents. The memos originated as opposition research, first commissioned by anti-Trump Republicans, and later by Democrats. At this point, CNN is not reporting on details of the memos, as it has not independently corroborated the specific allegations. But, in preparing this story, CNN has spoken to multiple high ranking intelligence, administration, congressional and law enforcement officials, as well as foreign officials and others in the private sector with direct knowledge of the memos.

Some of the memos were circulating as far back as last summer. What has changed since then is that US intelligence agencies have now checked out the former British intelligence operative and his vast network throughout Europe and find him and his sources to be credible enough to include some of the information in the presentations to the President and President-elect a few days ago.

On the same day that the President-elect was briefed by the intelligence community, the top four Congressional leaders, and chairmen and ranking members of the House and Senate intelligence committees -- the so-called "Gang of Eight" -- were also provided a summary of the memos regarding Mr. Trump, according to law enforcement, intelligence and administration sources.

The two-page summary was written without the detailed specifics and information about sources and methods included in the memos by the former British intelligence official. That said, the synopsis was considered so sensitive it was not included in the classified report about Russian hacking that was more widely distributed, but rather in an annex only shared at the most senior levels of the government: President Obama, the President-elect, and the eight Congressional leaders.

CNN has also learned that on December 9, Senator John McCain gave a full copy of the memos -- dated from June through December, 2016 -- to FBI Director James Comey. McCain became aware of the memos from a former British diplomat who had been posted in Moscow. But the FBI had already been given a set of the memos compiled up to August 2016, when the former MI6 agent presented them to an FBI official in Rome, according to national security officials.
This is John McCain working with foreign intelligence agents -- there's no such thing as a "former" intelligence operative -- the CIA, and our domestic intelligence agencies to plot a coup against Donald Trump.

This is straight-up treason.

If this coup fails and Trump actually succeeds at getting into office, we could actually see these traitors brought up on charges.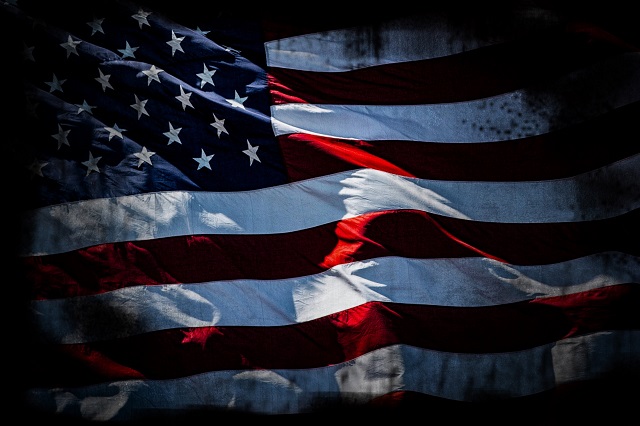 Follow InformationLiberation on Twitter and Facebook.