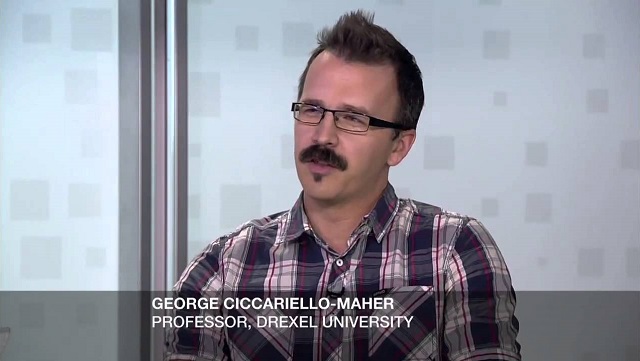 In Donald Trump's America, racism against white people is no longer praised, but instead denounced as "utterly reprehensible."

Associate Professor George Ciccariello-Maher tweeted out on Christmas eve: "All I Want For Christmas is White Genocide."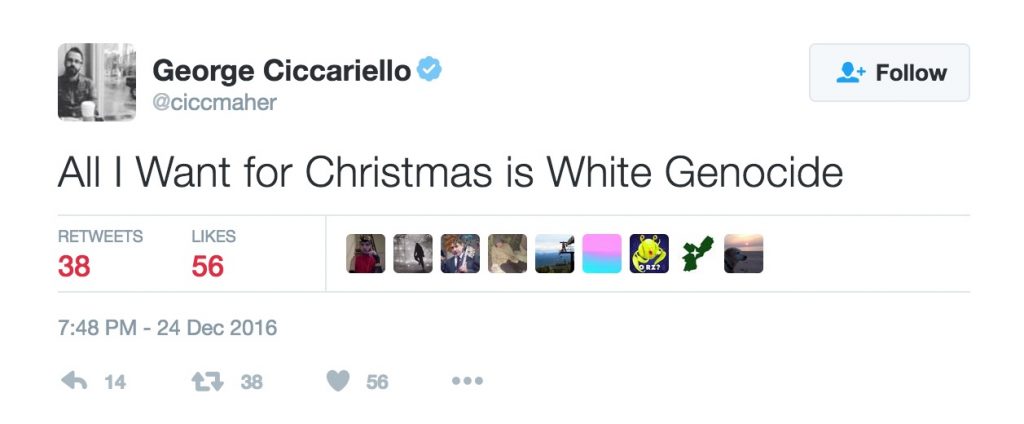 After the story was covered in The American Thinker and elsewhere, Ciccariello-Maher "clarified" his statement saying: "To clarify: when the whites were massacred during the Haitian revolution, that was a good thing indeed."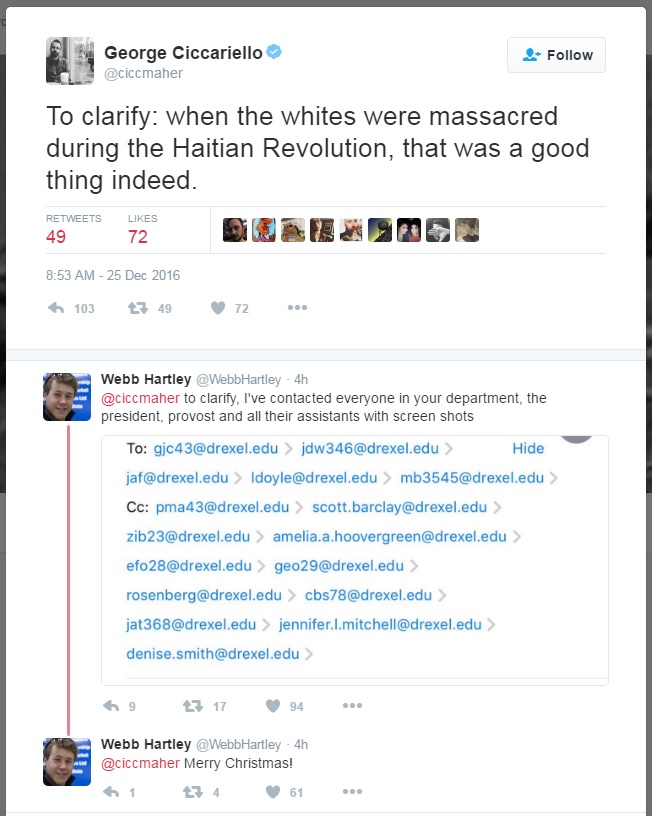 Right-wingers responded by contacting his university.

Rather than run cover for the anti-white hate preacher, they actually strongly denounced him.

From Drexel University:

Drexel became aware today of Associate Professor George Ciccariello-Maher's inflammatory tweet, which was posted on his personal Twitter account on Dec. 24, 2016. While the University recognizes the right of its faculty to freely express their thoughts and opinions in public debate, Professor Ciccariello-Maher's comments are utterly reprehensible, deeply disturbing, and do not in any way reflect the values of the University.

The University is taking this situation very seriously. We contacted Ciccariello-Maher today to arrange a meeting to discuss this matter in detail.
Now that the story has blown up and been covered in hundreds of mainstream publications, Ciccariello-Maher has decided to lie and claim his statement was "satire."

From Philly.com:

On Christmas Eve, I sent a satirical tweet about an imaginary concept, 'white genocide.' For those who haven't bothered to do their research, 'white genocide' is an idea invented by white supremacists and used to denounce everything from interracial relationships to multicultural policies (and most recently, against a tweet by State Farm Insurance). It is a figment of the racist imagination, it should be mocked, and I'm glad to have mocked it. What I am not glad about is that this satirical tweet became fodder for online white supremacists to systematically harass me and my employer, Drexel University. Beginning with Breitbart.com ... and running through the depths of Reddit discussion boards, a coordinated smear campaign was orchestrated to send mass tweets and emails to myself, my employer, and my colleagues. I have received hundreds of death threats.

While Drexel has been nothing but supportive in the past, this statement is worrying. While upholding my right to free expression, the statement refers to my (satirical) tweets as 'utterly reprehensible.' What is most unfortunate is that this statement amounts to caving to the truly reprehensible movements and organizations that I was critiquing. On the university level, moreover, this statement — despite a tepid defense of free speech — sends a chilling message and sets a frightening precedent. It exposes untenured and temporary faculty not only to internal disciplinary scrutiny, but equally importantly, it encourages harassment as an effective means to impact university policies.

White supremacy is on the rise, and we must fight it by any means. In that fight, universities will need to choose whether they are on the side of free expression and academic debate, or on the side of the racist mob.
Cool story, bro.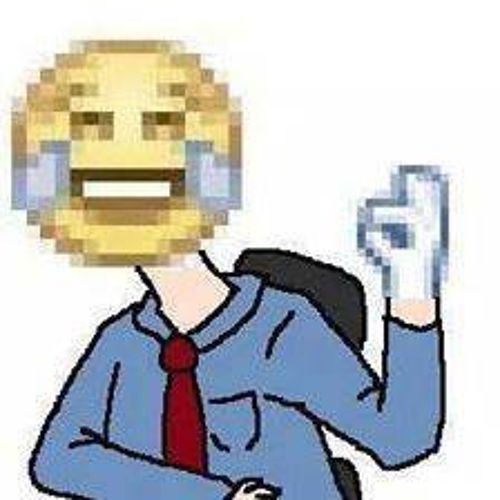 The massacre of white people in Haiti which you praised was no joke, it was a vicious slaughter of men, women and children.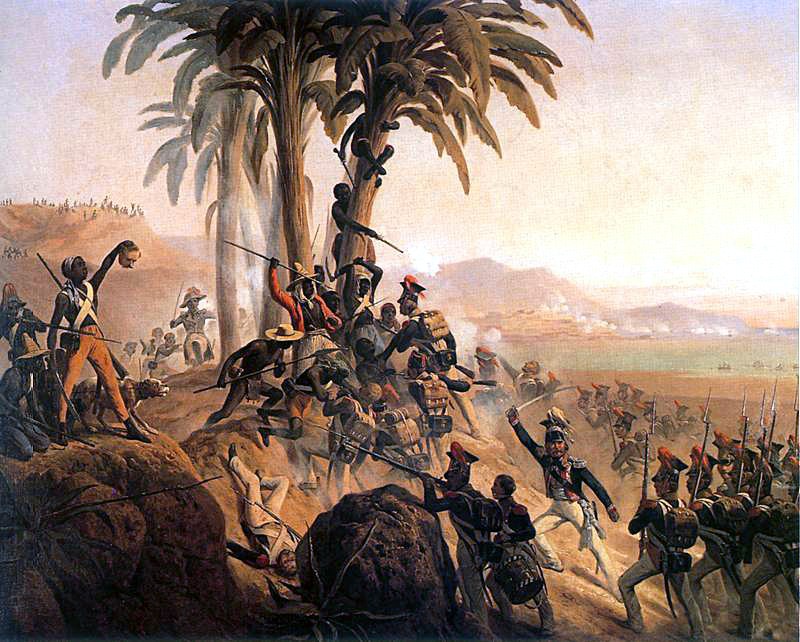 Drexel made their choice, they saw your comments were "utterly reprehensible" and they denounced them, just as you would have demanded other universities do if someone made the same comments about "black genocide."

The era of anti-white hatred being acceptable officially peaked with MTV's "2017 New Year's Resolutions for White Guys."



Rather than kowtow to cultural Marxists like Ciccariello-Maher demanding their hate-speech be defended, I'd say it's time to bring back Joseph McCarthy's House Committee on Un-American Activities.



Follow InformationLiberation on Twitter and Facebook.