James Carville Loses His Mind Over FBI Email Probe, Shouts About 'Republican-KGB' Conspiracy
Chris Menahan
InformationLiberation
Nov. 02, 2016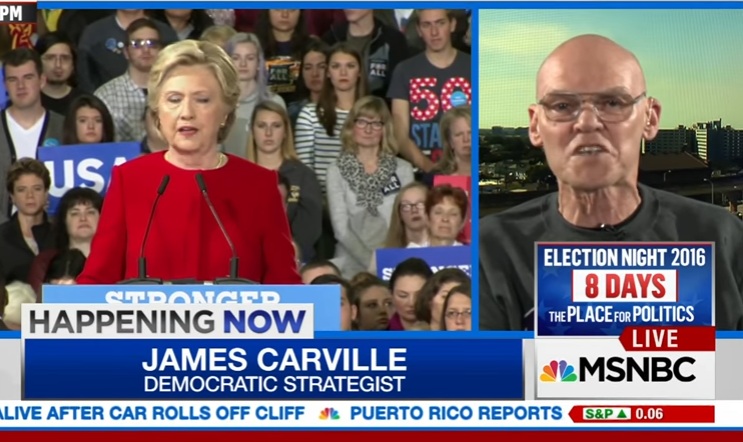 The Russians are coming, the Russians are coming!

From Lifezette:

Famed Democratic strategist James Carville may be the first Clinton surrogate to have officially lost his mind over the FBI's decision to reopen its investigation into Clinton's private email server.

In an appearance on MSNBC on Monday, Carville relentlessly -- and repeatedly -- attacked the FBI's decision to reopen the investigation, asserting it is part of a conspiracy to subvert American democracy.
"This is in effect an attempt to hijack an election," Carville claimed. "It's unprecedented ... the House Republicans and the KGB are trying to influence our democracy," he said.

Apparently the fact that the Soviet security agency was disbanded in 1991 does not preclude its involvement in this vast, anti-Clinton, FBI-organized conspiracy, according to Carville. Poor Carville was clearly apoplectic at the news of Comey's announcement, describing it as an assault or attack on American democracy multiple times.
Carville eventually started shouting at the leftist MSNBC host for questioning whether or not it's hypocritical for the Democrats to attack Comey now when just weeks ago they praised him for letting Clinton off.

"When the facts change I change my mind," Carville said. "Why are you defending this, why are you sitting here as American democracy is under assault?" he asked.

"This is an unprecedented event that was done on behalf of the House Republicans," Carville repeated. "And as we know the KGB is all over this election and this is what we are talking about? We ought to be talking about [how] our democracy is under assault right now and what we are going to do about it, not [what somebody said in July] about James Comey."
Last month Comey was a savior of democracy and all that's good, now he's a Russian agent working the KGB and Putin to undermine America.

How unfortunate for Carville the New York Times ran a front page story on the same day as his appearance saying the FBI found no link between Trump and and Russia -- though I guess that's more proof to Carville the FBI is in on the conspiracy.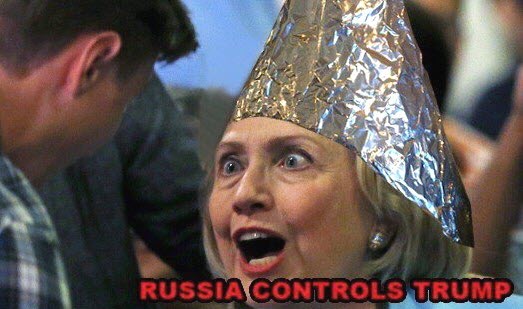 Follow InformationLiberation on Twitter and Facebook.