South African Student Says 'Science as a Whole' is Racist, Should be Scrapped
Chris Menahan
InformationLiberation
Oct. 15, 2016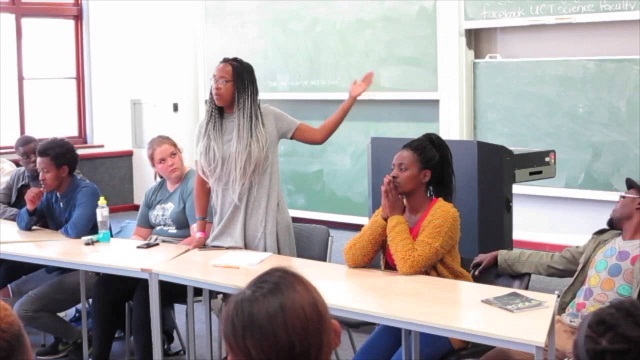 "Science as a whole" is racist and should be scrapped entirely because it's "a product of western modernity," so says a South African college student attending the University of Cape Town.

From TimesLive.co.za:

A so-called "fallist" has asked students at the University of Cape Town's science faculty to consider scrapping science as a whole if it is ever to be decolonised.

At a panel discussion this week' published to YouTube' the woman responded to a question about the decolonisation of science.

"Science as a whole is a product of western modernity and the whole thing should be scratched off. Especially in Africa'" she says.

"I have a question for all the science people. There is a place in KZN called Umhlab'uyalingana. They believe that through the magic' you call it black magic' they call it witchcraft' you are able to send lightening to strike someone. Can you explain that scientifically because it's something that happens?"
Checkmate, white devils.



The meeting then breaks into laughter at her question as someone in the audience yells: "It's not true!"

After the meeting's chair restores order' she continues: "Western knowledge is totalising. It is saying that it was Newton and only Newton who knew and saw an apple falling and out of nowhere decided gravity existed and created an equation and that is it.

"Whether people knew Newton or not' or whatever happens in West Africa' Northern Africa' the thing is the only way to explain gravity is through Newton who sat under a tree and saw an apple fall.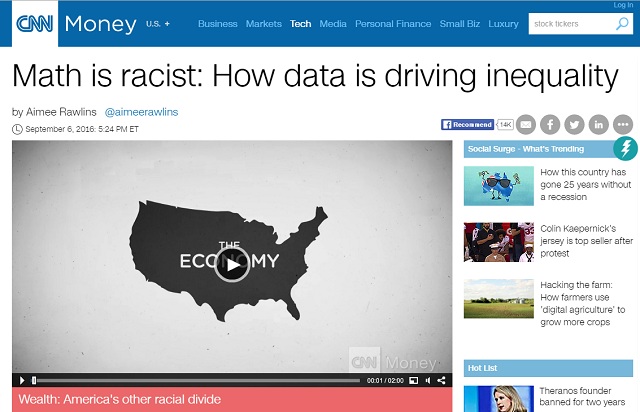 CNN said "Math is Racist" last month.
"So western modernity is the problem that decolonisation directly deals with. It's to say that we are going to decolonise by having knowledge that is produced by us' that speaks to us and that is able to accommodate knowledge from our perspective.

"Decolonising the science would mean doing away with it entirely and starting all over again to deal with how we respond to the environment and how we understand it."
Sounds great, go for it.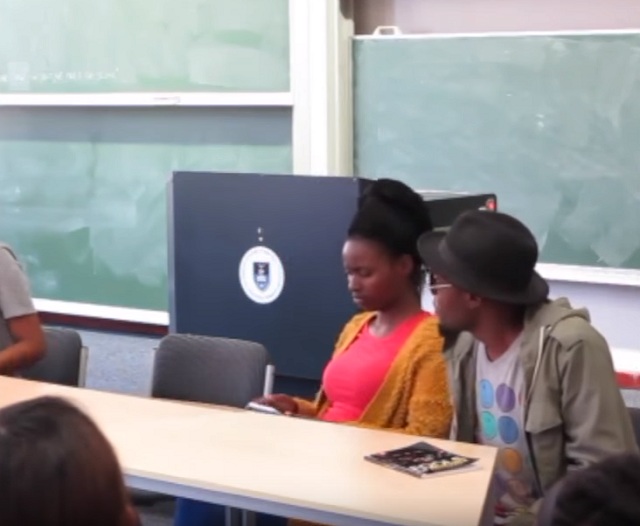 Disproves science, then tweets about it to her followers with her new tablet.


Show us colonizers up by building that tablet you started scrolling through at the end of your screed from scratch -- and do it using only witchcraft and your unique "perspective."

Follow InformationLiberation on Twitter and Facebook.