Leaked Email: Hillary Knew Saudi Arabia and Qatar Were Funding ISIS - Yet Took Millions From Both
Chris Menahan
InformationLiberation
Oct. 11, 2016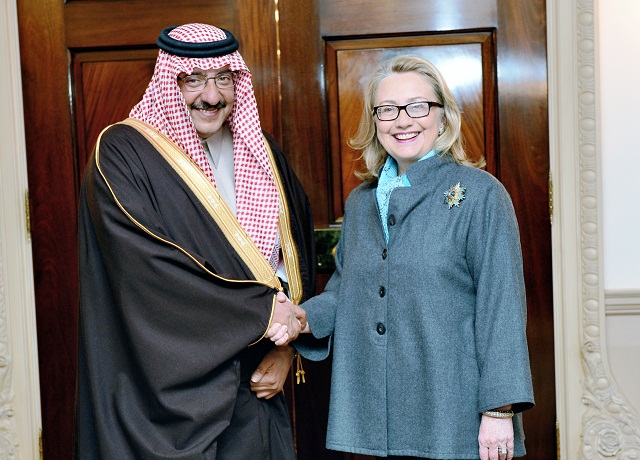 Hillary Clinton took over 30 million dollars from the nations of Saudi Arabia and Qatar--yet a new leaked email from Wikileaks shows in private she knew they were funding ISIS.

From The Daily Caller:

Democratic presidential nominee Hillary Clinton sent an email to her campaign chairman John Podesta in 2014, who was then-counselor to President Barack Obama, that said Saudi Arabia and Qatar are both giving financial and logistical support to the Islamic State and other extremist Sunni groups, according to a recent Wikileaks release.

Clinton sent the email on August 17, 2014 to Podesta. It was an eight-point plan to defeat ISIS in Iraq and Syria. Clinton's email said that the United States should support Kurdish forces on the ground with U.S. military advisers and avoid the use of a conventional ground operation.

"While this military/para-military operation is moving forward, we need to use our diplomatic and more traditional intelligence assets to bring pressure on the governments of Qatar and Saudi Arabia, which are providing clandestine financial and logistic support to ISIL and other radical Sunni groups in the region," Clinton wrote.

The former secretary of state added: "This effort will be enhanced by the stepped up commitment in the [Kurdish Regional Government]. The Qataris and Saudis will be put in a position of balancing policy between their ongoing competition to dominate the Sunni world and the consequences of serious U.S. pressure."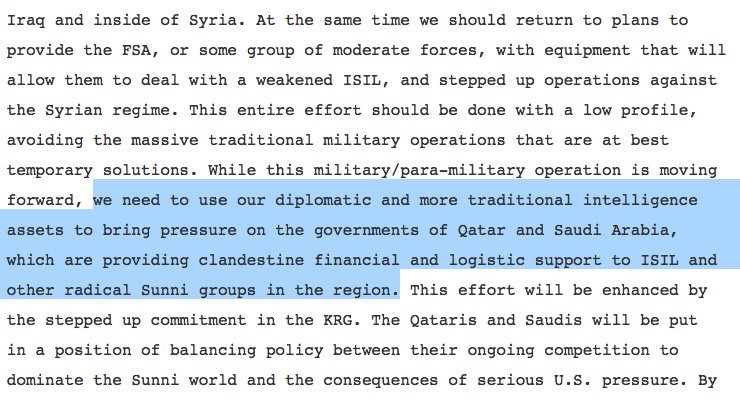 [...]Qatar has given between $1 million and $5 million to the Clinton Foundation and Saudi Arabia has donated upwards of $25 million dollars to the Foundation.

The Clinton campaign has not replied to a Daily Caller inquiry about whether the Clinton Foundation will return donations from these two nations that, according to Hillary Clinton, fund ISIS.

In 2010, Clinton's top aide said that the up to $60 billion weapons transfer of fighter jets and helicopters to Saudi Arabia was a "top priority." The Clinton campaign did not give comment when The Daily Caller asked if Hillary was elected would she cede military support to Saudi Arabia and Qatar.
This should completely disqualify her from the presidency. This woman knew the Saudis and Qataris were funding ISIS yet took their money through her crooked foundation! This witch wants to feign outrage over Trump's dirty talk yet she's knowingly taking money from the funders of ISIS???

This is straight treason!


There's literally only one single news article on this right now on Google News!

Get this report out to everyone and every website you know!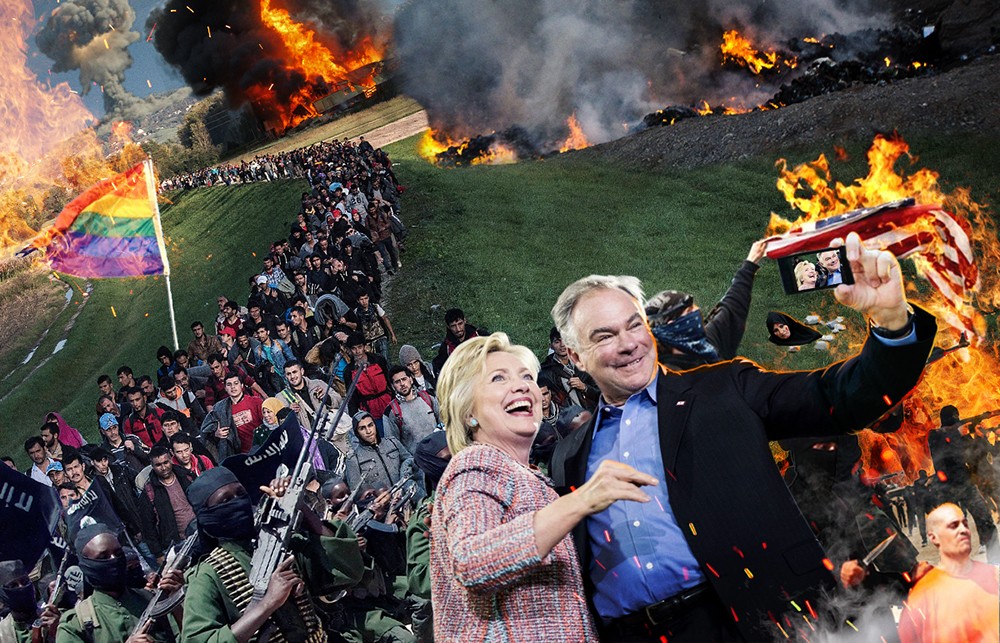 Follow InformationLiberation on Twitter and Facebook.