Brother of Man Shot by Black Cop in Charlotte: 'All White People Are F***ing Devils'
Chris Menahan
InformationLiberation
Sep. 21, 2016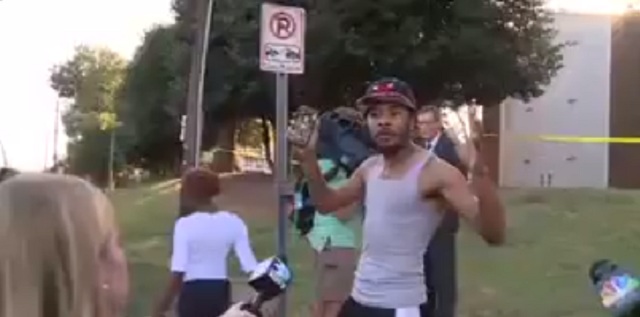 When the media asked Keith Lamont Scott's brother if there's anything he wanted people to know, he responded, "Just know that all white people are f*cking devils."

"Air that sh*t," Scott's brother Tim Jackson told a gaggle of media.

"All white cops are f*cking devils," he said, "and white people."

"Ya'll are f*cking devils, I don't like none of you motherf*ckers," he said.

Keith Lamont Scott was shot by a black police officer.


HT: The Daily Caller

Follow InformationLiberation on Twitter and Facebook.